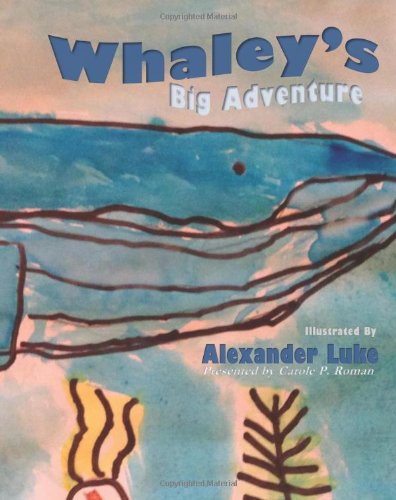 Join Whaley on his big adventure in the ocean as he meets Whales of all different sizes.
Written by 5 year old Alexander Luke and presented by his grandmother, award winning children's author Carole P. Roman, this oceanic adventure of whale sized proportions will teach youngsters about the different whales that live in the oceans.
Our review:
This really is a unique book… in the fact that it was written AND illustrated by a 5 year old. We loved that the book was written for and by a child. The story is wonderful… Whaley is such a great character! We liked that the book not only gave Whaley and adventure but we learned about Whales along the way! What a great way to learn non-fiction facts in a fiction story!
For more information about the author or her books please visit www.carolproman.com
This book can be found on Amazon.com
Share and Enjoy