Another great series from author Carole P Roman! The Captain No Beard series stresses valuable life lessons and topics such as sharing, teamwork, loyalty, and cooperation.
We reviewed the latest installments in Carole P. Roman's pirate series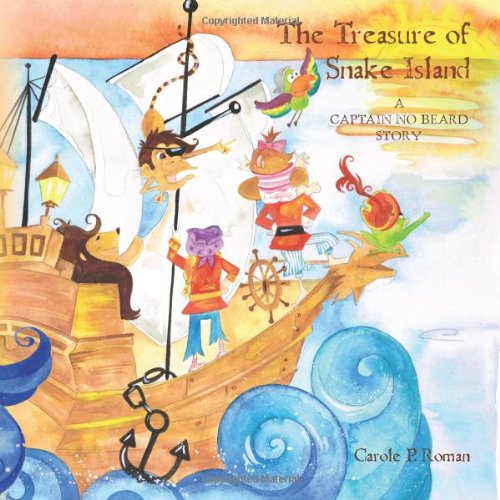 The Treasure of Snake Island: A Captain No Beard Story
The crew of the Flying Dragon is together again and exploring the vast and beautiful oceans in search of treasure. A colorful sunrise sparks talk of how important books are in learning things. This is followed by a search for treasure, danger, and a great reward. Once again, the crew learns that through teamwork, friendship, and cooperation, there is nothing that can stop them from exploring and discovering the treats the world has to offer.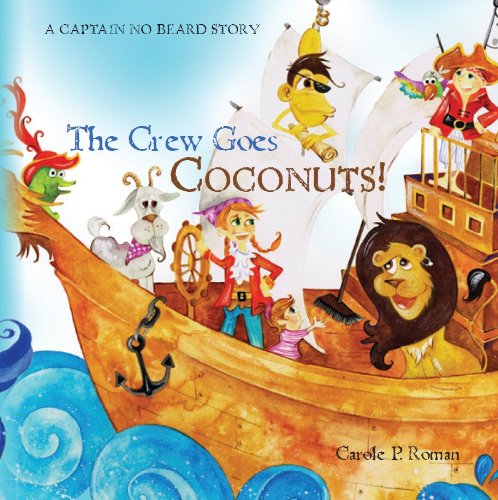 A Captain No Beard Story: The Crew Goes Coconuts!
As the imagination of cousins Hallie and Alexander bring their stuffed animals to life, the crew of critters is stranded alongside a desert island. The friends wish to refresh their thirst; however, the newcomer to the ship makes a critical error that draws the negative attention of the other shipmates. Miffed by Matty the Goat's mistake, the parched crew turns on the hapless greenhorn with cruel taunts and personal attacks. Captain No Beard steps in and expertly navigates the rough waters of bullying with sensible leadership that leaves everyone with a good taste in their mouths.
These arre two wonderful installments in the Captain No Beard series of books! My children were engaged throughout both books. We loved the colorful illustrations that each book had to offer. I as a mom enjoyed that the books provided entertainment, while providing a life lesson for my children. That fact alone makes this an important series to read! We also love that the book is full of imagination and even after we read the book we could imagine our own adventures! We LOVE the entire series… this is a great new addition to the Captain No Beard adventure!
For more information about the author or her books please visit www.carolproman.com
This book can be found on Amazon.com
Share and Enjoy