Cannot believe after two days in the 70s we got snow. I know, I know, we've had snow in April before but it is still truly undesirable, you know? This photo is from two days ago.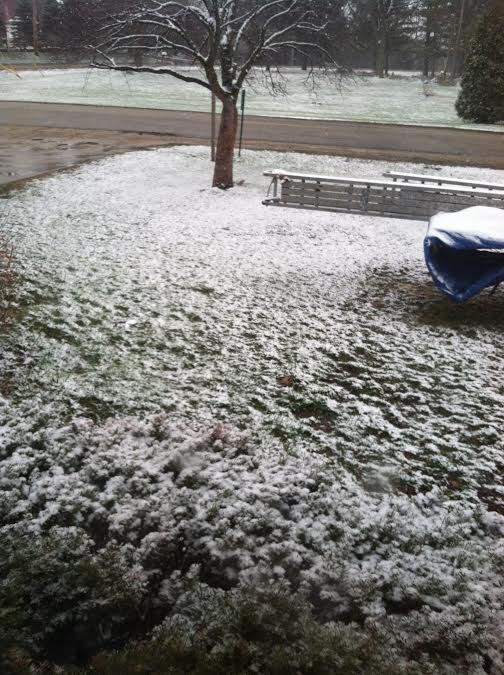 We have men here working on the soffits so that is the equipment you see in the fore ground.
What the weather like where you are?

Share and Enjoy