This is a sponsored post.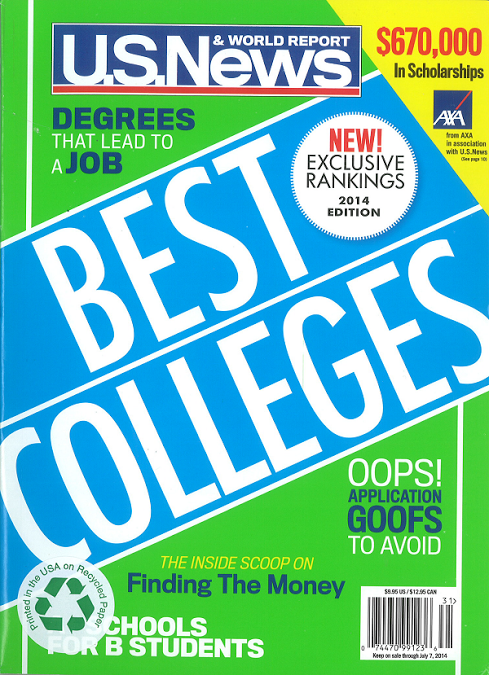 I am entering a new phase of parenting in that I have a child looking at colleges! Very weird for me! Bobbie is doing all the research for college requirements, SATs, applications, etc. U.S. News & World Report provides college rankings every year. I thought their new Best Colleges 2014 book would be helpful to my daughter as she narrows down her college choices.
About Best Colleges 2014
Here are four things Bobbie took from the book and the rest of the post is basically written by her, not me:
• It provides information on colleges all across the United States for students of all backgrounds and interests.
• Gives advice for students who don't have straight A's and encouragement and support for getting into college.
• Provides a checklist for preparing for college, which she thought was really helpful.
• It offers information on everything from the application process, getting financial aid, to finding the right school.
Best Colleges 2014 was very helpful and gives you a good idea of what you need to do to prepare for college, as well as offering encouragement and advice from high school students who have already gone through the college process.
The checklist provides a detailed step-by-step list of everything you need to do starting at 9th grade and ending with acceptance into college.
They didn't limit the advice to students seeking to gain entrance to an Ivy League college; they had several sections dedicated to helping B- students get into a great college.
The sections on gaining financial aid were incredibly helpful and something we definitely need help with in knowing how to apply for the different financial help available to us.
If you would like to pick up a copy of Best Colleges 2014 , use the following code SCHOOL25 to receive a discount!
Share and Enjoy