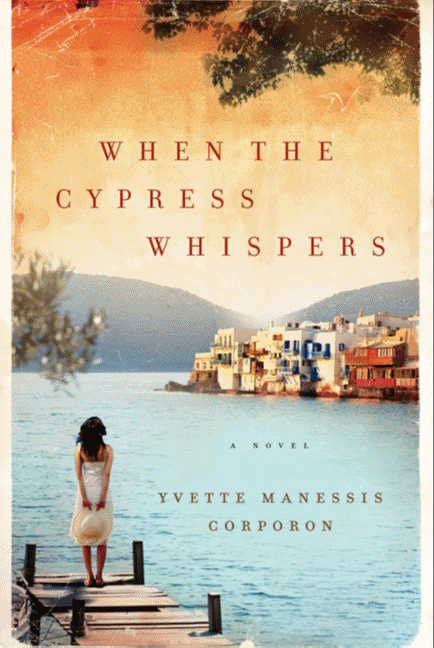 This review was done by my daughter B and contains affiliate links to support our family.
When the Cypress Whispers
is about the daughter of Greek immigrants, Daphne. She was brought up to believe in the American dream. After a tragic event leaving her basically at rock bottom, she puts her all into opening a Greek restaurant. She returns to Erikousa, a magical Greek island she grew up visiting and to her Yia-Yia (grandmother).
When the Cypress Whispers
is a good book. I would read it again. I figured out almost everything before the end, but I'm used to that now since I read a lot. I wasn't even trying.
This book made me cry. The characters were good and well rounded. I loved the setting and the use of the Greek language. I wrote down four pages (small pages), eight front and back, from it.
There was a "oogie" part (Theresa here, I think she's referring to a kissing or intimate scene), I wasn't sure if it would become anything else so I skipped it.
Greece felt real, it was like I was there and it was amazing.
I loved the myth stories from ancient times, I'm big on that anyways. I loved learning about Greek mythology. I loved Daphne's connection with her Yia-Yia (grandmother).
I didn't think the end would happen quite like it did, but I was glad and liked the ending.
Share and Enjoy