You may have noticed a new name on yesterday's movie review of God's Not Dead . Rosemarie Pagano. She is our newest contributing writer! Rosemarie is not another reviewer, as her posts will be focused on encouragement, faith and any other topics that appeal to her. She is volunteering her help in exchange for a writing platform.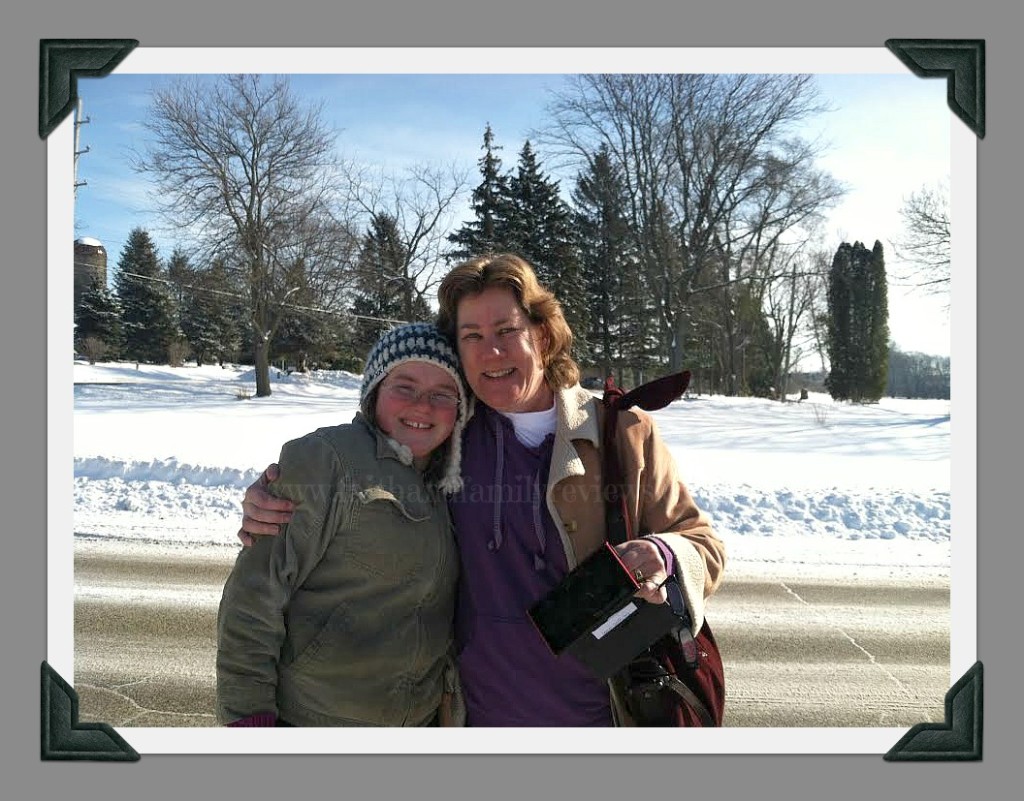 B and Rosemarie the day we brought our goats home!
Rosemarie is a family friend whom we met nearly a year ago through our farm's vegetable CSA (Consumer Supported Agriculture). She lives in the northwest suburbs of Chicago with her husband, who is originally from Italy, and two dogs. Rosemarie and her husband both enjoy cooking.
Rosemarie is a freelance writer working on her first novel. She is an avid reader and has a servant's heart! She has blessed us with not only her friendship but her service from bringing a meal during haying season, special Italian breakfast rolls (hot chocolate and fruit too) on Christmas day or to helping us bring B's goats home.
We are blessed to know Rosemarie and now privileged to have her use her gift of writing here at Faith and Family Reviews! Please make her feel welcome!

Share and Enjoy