As of January 2014 a new law passed in Illinois that you must wear a Bluetooth to talk on the phone in the car… you cannot use a hand held phone while driving.
I was so glad to be able to review this product and let everyone know how it works and its attributes so you too can be compliable with the law.
This is a great Bluetooth! It features an advanced A2DP profile and is equipped with Bluetooth v4.0 technology. The best feature is the sturdy charging dock with vehicle air-vent mount that makes it easy to charge the device at home, at the office, or on the go!!
The Bluetooth Headset features:
Bluetooth v4.0 with advanced A2DP profile software
Designed for maximum in-ear comfort
Extended talk time ~ Up to 5 hours on a single charge!
Features power nap and HD Voice technology
Includes charging dock, vehicle air-vent count, ear tips, ear hooks, and USB cable.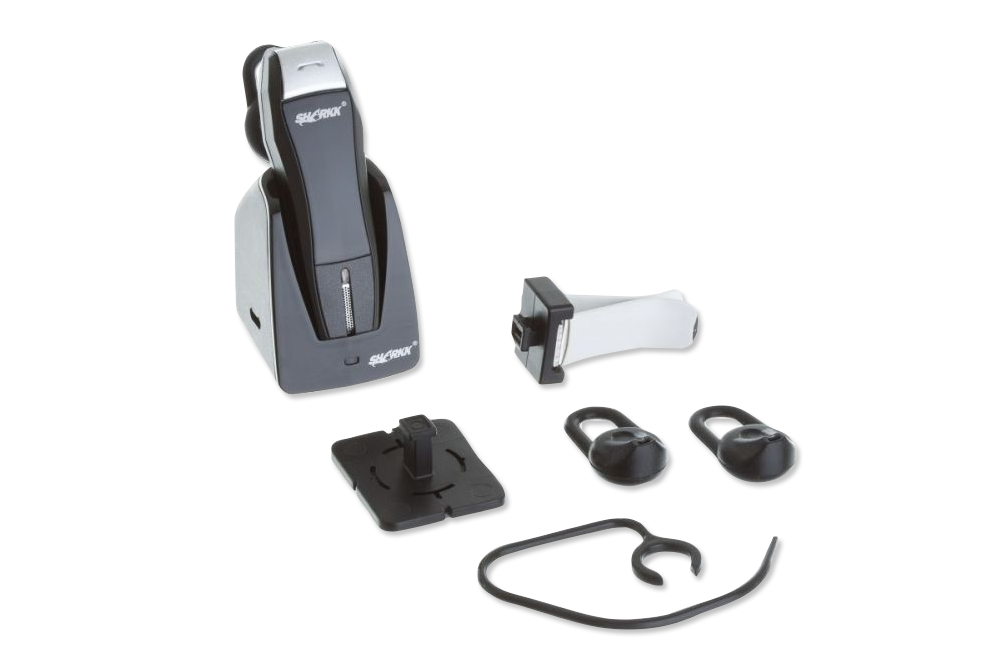 One other awesome feature is that it stays connected and paired! I had a previous Bluetooth that I continually had to pair each time I picked up the phone… This one stays pared and even connects the calls right when you answer them! The other brand Bluetooth gave me constant trouble…this one is SO EASY!!!!
I LOVE the charging dock! You can charge the Bluetooth in the charging dock or the Bluetooth has a port on the side of the case … letting you directly charge the Bluetooth. However, the charging doc is so nice… the blue tooth has a place to go when I am in the car…no more searching for my earpiece! I have used the docking station equipped with air-vent mount in my car and it is wonderful I charge it when I am done and it is ready for the next use!
I cannot say enough good things about the product! It is clear, crisp and has great reception. This is a definite must buy if you are looking for a Bluetooth!
Please visit Isharkk.com for more information on this product and may more techie gadgets!
Share and Enjoy