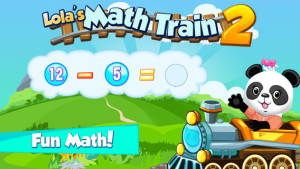 Choo Choo Coming through with a new app just for you!

Lola the panda bear greats you at the train. All Aboard!

There are 3 difficulty levels – Easy, 2 (Medium), and 3 (Hard).  With 15 different math games!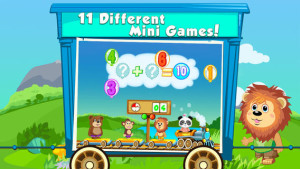 The Easy & Level 2 I found to be very similar, the numbers math problems are a little harder.  This level has adding, arrange numbers smallest to biggest, how many more apples are in this box than the other.
Level 3 takes you to subtraction and harder problems like which number is missing, and the start of multiplication.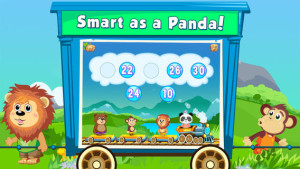 Once you finish a few problems you can pick out an outfit for one of your riders on Lola's Math Train. Lola's train will then give you a score at the end.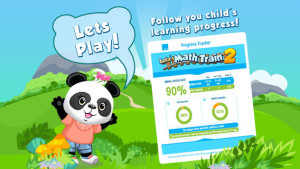 I love the progress tracker!  It's on the welcome page in the lower left corner. Once there you can enter your email address and it will email you the progress of your child.
This app is available for Apple products as well as Android!
Lola's Math Train is recommended for ages 3 to 6.
I did find that the easy level was a little hard for my daughter. She is 5, I expected it to be 5 + 1 type of games, but it was more like 10 + 20 which I found to be a bit advanced for her. Otherwise, this will be a great app in future.
Share and Enjoy