Are you tech savvy like me? Then let me introduce a company that I just found out about… iSharkk. They have some great products for everyone! Let me introduce you to one of their products… The 25W 5-Port Wall Plug…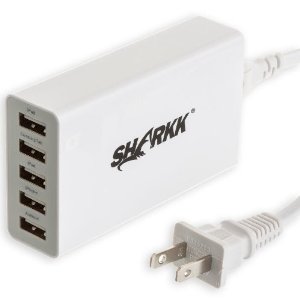 This is a great little gadget! It allows you to charge 5 devices at once. No more need to plug and unplug chargers …just use this one handy device!
The 5-Port Wall Plug features:
Clean and fashionable design
Five USB output for different digital devices
Multiple safety protection system to ensure battery safety:  Voltage control, current control, temperature control and the maximum charging time control.
This device has ports listed for IPAD, IPHONE, Android, etc… but can be used for any device that uses a USB charger… it is a great little charger!
I liked that the product is relatively small. I was expecting a big bulky charger, but this one literally fits in the palm of my hand. It rests nicely on the counter and I can conveniently plug all my devices into the plug.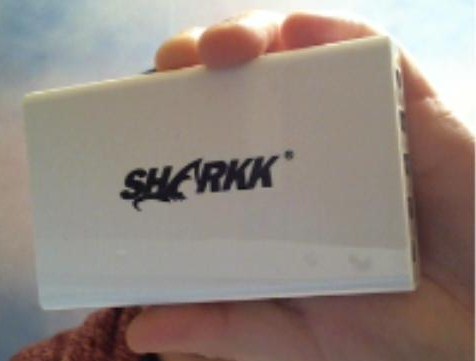 If you are a "collector" of many tech devices like we are in our house… I would suggest looking into this nifty wall plug; it certainly makes charging life easier!
Please visit isharkk.com for more information on this product and may more techie gadgets!
Share and Enjoy