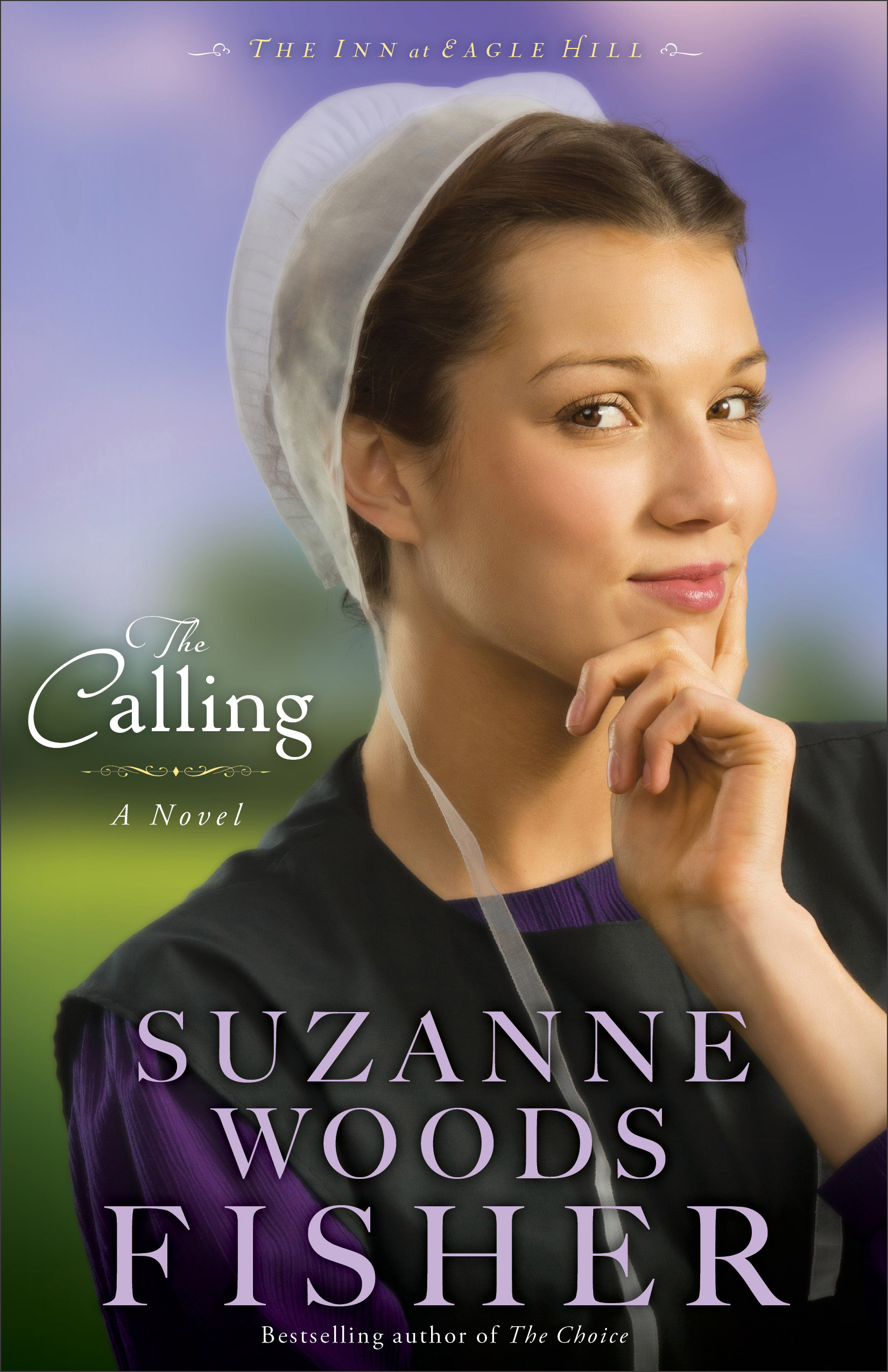 The Calling by Suzanne Woods Fisher is another great book by Suzanne Woods Fisher. It is the second book in The Inn at Eagle Hill series. It is a clean, all round good read.
As you all know, I am intrigued by the Amish and appreciate their deep sense of community and commitment to one another and this story exemplifies this in a very real and strong way. I cannot tell you how or I'd reveal part of the mystery of the book.
I really enjoyed getting to know Bethany's character better. I loved how she played hard to get with her "friend" Jimmy.

She also displayed wisdom and how she learned from her past mistakes.
The mystery, twists and turns surrounding Bethany's mother kept me guessing and wondering. I also cried buckets over the revelation of that whole story line.
Another part of the Amish community I enjoy is the respect the younger have for the elderly. In this series, there is a group of five spinster sisters who stand out for their service and commitment to the community, but they also stand out for the way in which they care and interact with the younger generation. The younger in turn cares and respects them. It seems more rare than common in our society today.
I love Bethany's sister Mim and how she secretly provides advice in her Mrs. Miracle column of the newspaper and how supportive Bethany was of her endeavor.
The growth of Bethany's brother, Toby, was revealed in this book and I was relieved when he turned out to be a "good" person and chose to do the right thing in spite of the consequences. That's not always an easy thing to do but it is the honorable thing to do.
The guest, Geena, who visited the Inn at Eagle Hill in this book was a central part of the book and I appreciated her struggle with her "calling" but also how she allowed herself to be used where she was and how she integrated into the Schrock's family and community.
If you haven't guessed already, The Calling gets two thumbs up from me!

Share and Enjoy