I received this product for free from the sponsor of the Moms Meet(SM) program, May Media Group LLC, who received it directly from the manufacturer. As a Moms Meets(SM) blogger, I agreed to use this product and post my opinion on my blog. My opinions do not necessarily
reflect the opinions of May Media Group LLC or the manufacturer of the product.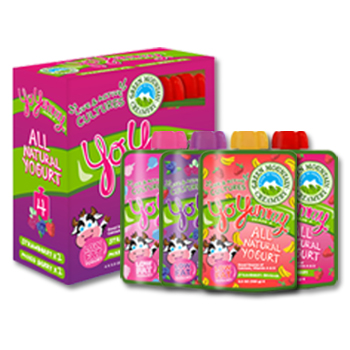 Our family loves yogurt. It is a great breakfast, snack, dessert or base for a smoothie. We tried a new line called YoYummy from Green Mountain Creamery comes in a bright, portable pouch perfect for traveling and portion control. It is available in four flavors: strawberry banana, mixed berry, cotton candy (flavored with fruit!) and strawberry. Our kids loved it…and well…so did we! It is creamy and delicious. Our children were asking for more!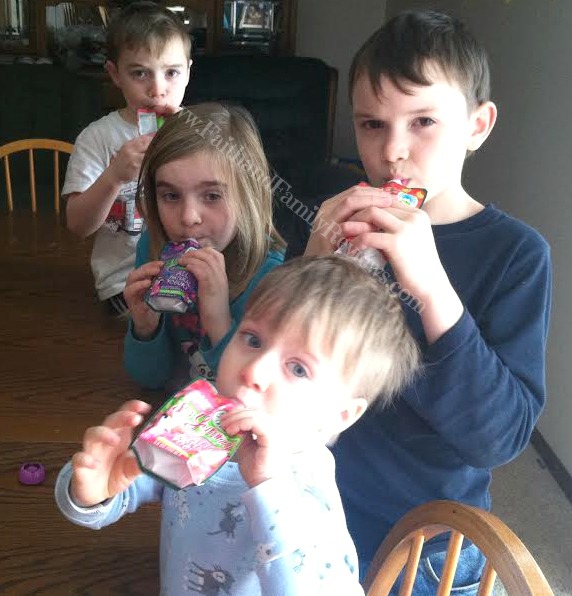 YoYummy's whole premise is that it's made with pure rBST-free Vermont milk and real fruit. We love that it does not contain any artificial flavors, colors, or preservatives. Plus, it is said to have 10% less sugar than the leading national kid yogurt brand. That's definite bonus considering how much sugar most of us eat.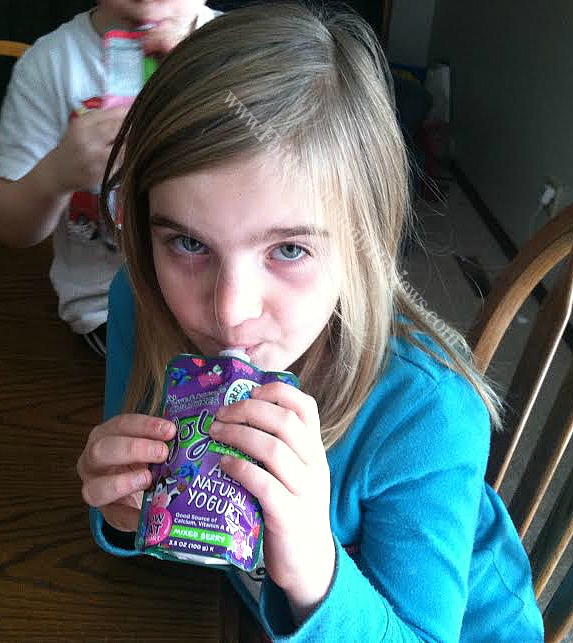 Facts About YoYummy Yogurt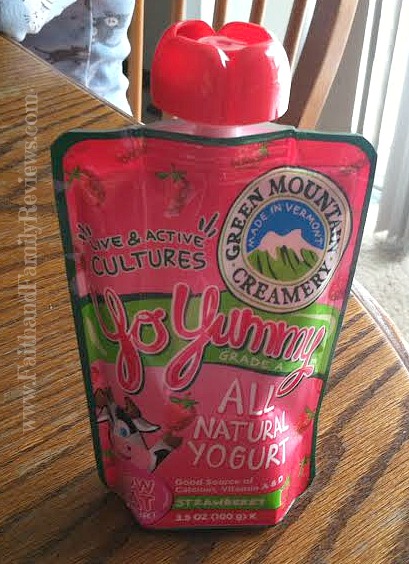 • A good source of calcium, and is rich in vitamin A and D.
• BPA free packaging.
• 1.5% low fat. (We love whole yogurt too!)
• Kosher.
• Free of high fructose corn syrup, artificial sweeteners and is naturally gluten free.
• YoYummy is available at Wegman's, Costco, Hannaford, Stew Leonard's, Fresh & Easy, and Sprout's Farmer Markets.
• The retail price for YoYummy is $4.99 for a 4-pack, $9.99 for a 12-pack, and $1.29 for single pouches.
I really cannot say anything negative about YoYummy since we enjoyed it so much, except maybe where it is available. We let our Costco membership lapse so currently it will be hard for us to find it in our area.
If you would like to learn more visit yoyummykids.com (includes coupons and fun coloring pages too!) or their social media pages:
Facebook: facebook.com/GreenMountainCreamery
Twitter: @grnmtncreamery
Pinterest: pinterest.com/gmcyoyummy/

Share and Enjoy