This is a photo of our friend's pretty lane a week before Christmas. We went to her house to pick up eggs since none of the hens we have left are laying. Sniff. Sniff. Anyhoo….I just had to stop to take a photo of the winter wonderland.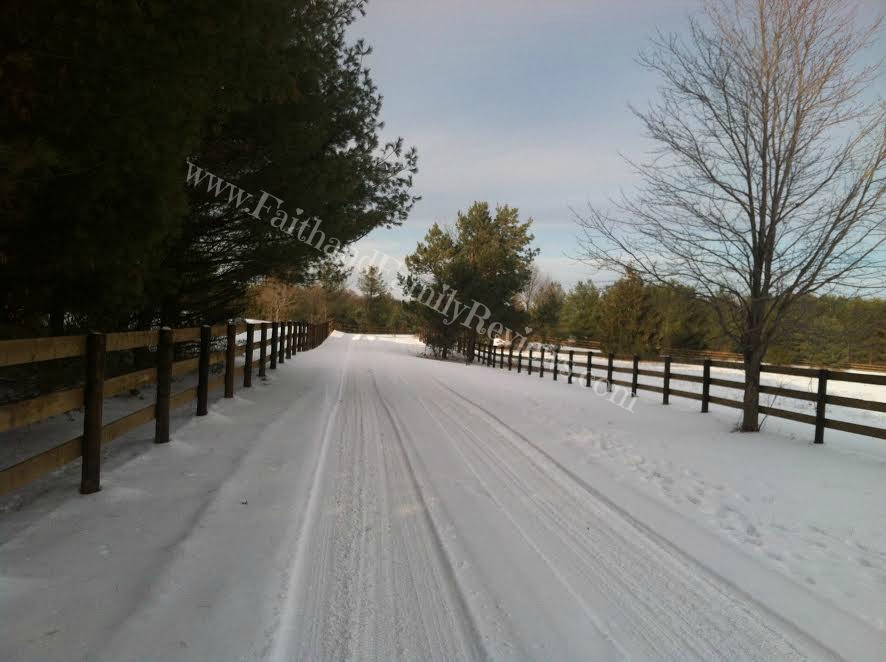 It's been bitterly cold the past few days. All the animals have been hunkering down in the barn.
How's the weather where you are?

Share and Enjoy