In October I went into the city of Chicago for a business meeting with Moms.com and after the meeting we walked to Willis Tower. The photos below are of Chicago at night from Willis Tower. It was really cool.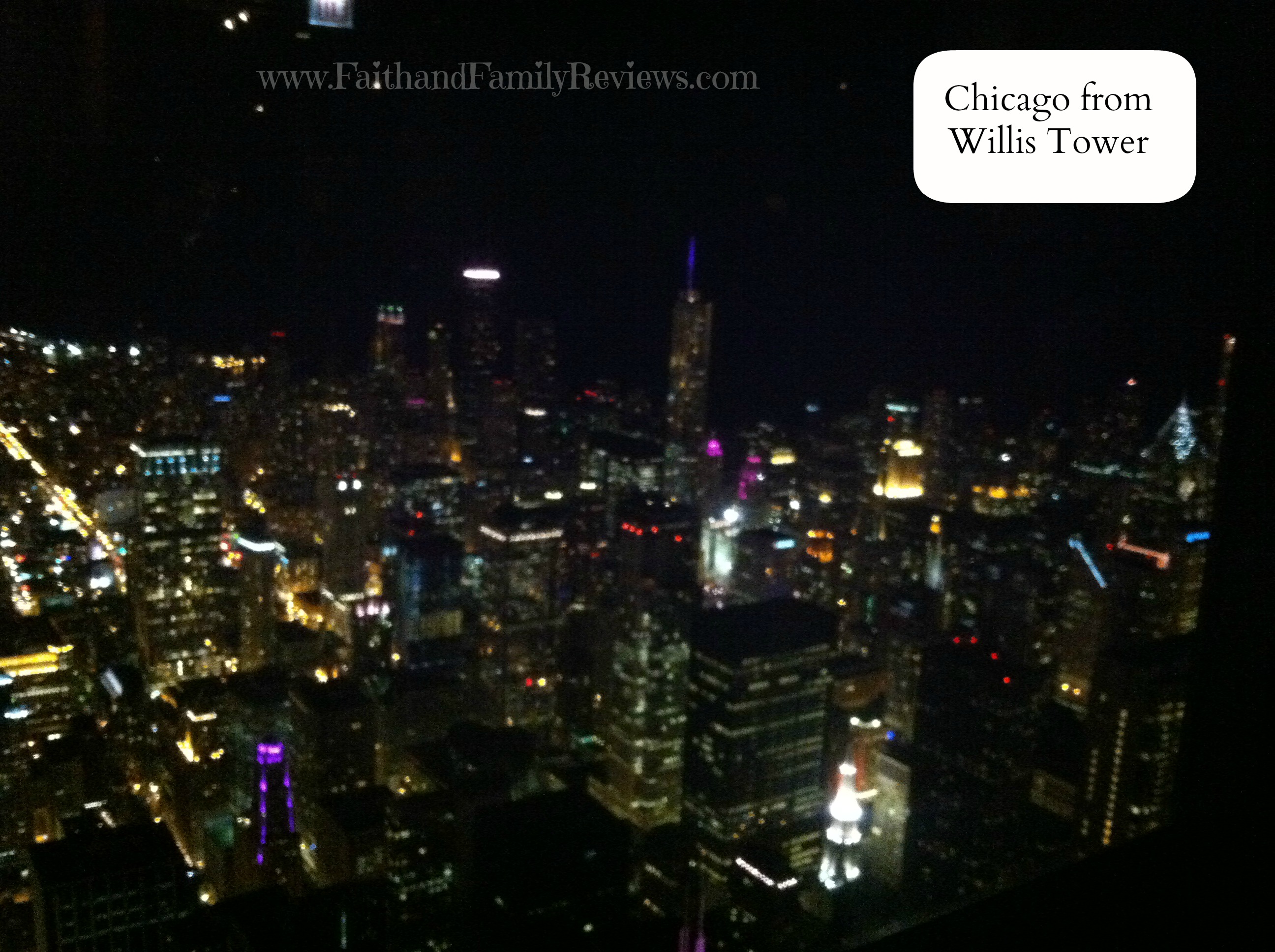 Willis Tower, or the formerly known Sears Tower, the tallest building in the United States. Sears was actually the company that built it to house all its employees in one place.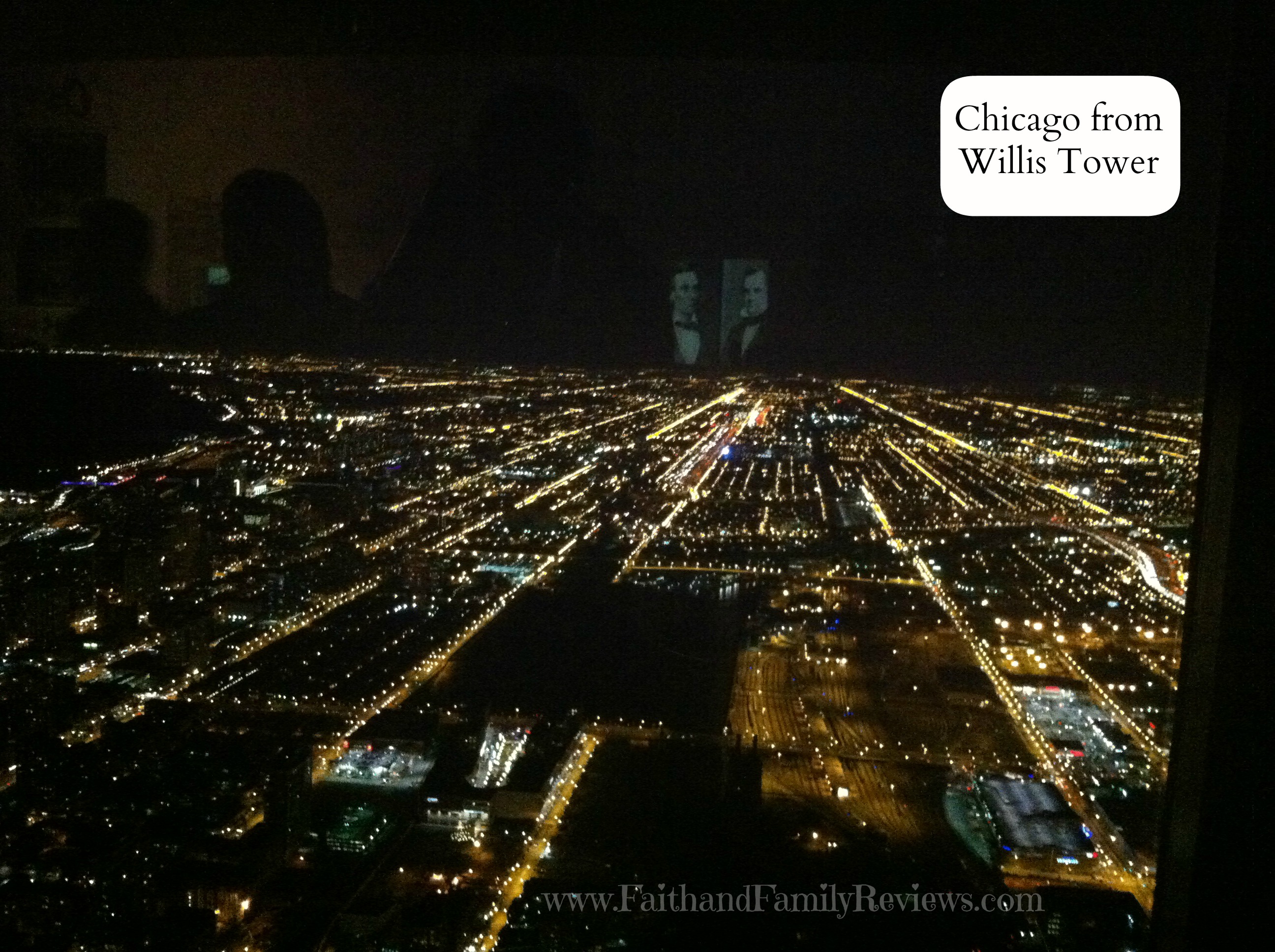 The Sears Tower became Willis Tower when a London company rented out a large space in the building and had the option to rename the building in its contract. And that's exactly what they did.
When you visit Willis Tower you get to watch a little movie on the history of the building before you are escorted up to the Skydeck. On the Skydeck you can walk around, shop for gifts, look through the telescopes and walk out onto the "ledge". The Ledge is a glass box basically and when you step out into it you can look down at the city of Chicago through glass. I was not brave enough to walk out onto the ledge, minding heights as I do.
I definitely recommend you visit Willis Tower (formerly the Sears Tower) the next time you travel Chicago.

Share and Enjoy