Faith and Family Reviews received the following product in exchange for writing a review. While we consider it a privilege to receive products to review, our reviews are our honest opinion and thoughts of the product.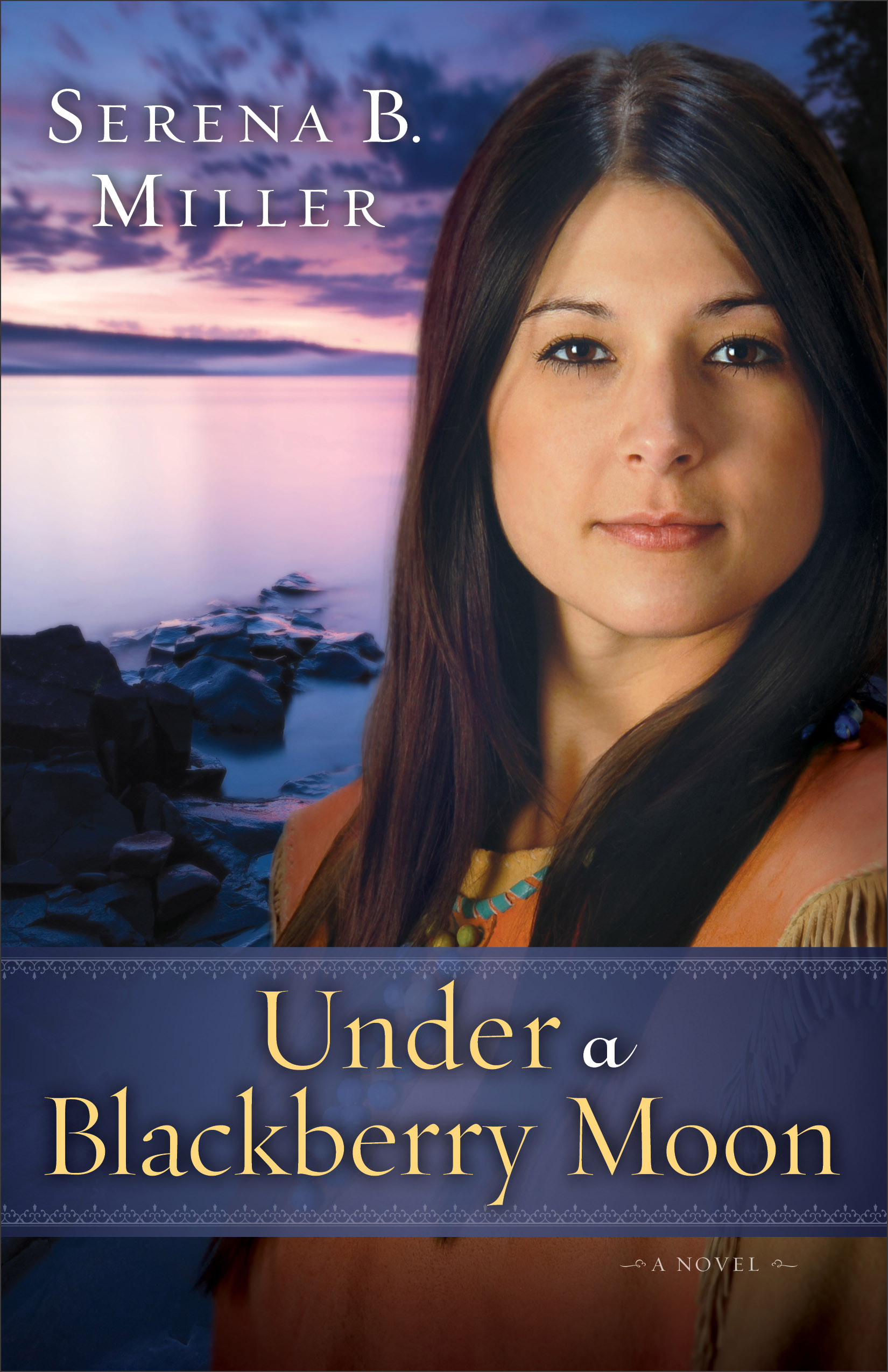 Under a Blackberry Moon by Serena B Miller is a historical fiction novel about a Chippewa woman, Moon Song, and a white lumber man's, Skypilot, journey back to the Chippewa reservation.
I really liked this book. Unlike other historical romances, I did not find this one predictable. I was eager to see where the storyline took me and what obstacle or adventure was about to happen. This wasn't a cheesy romance but an enduring one.
Both Moon Song and Skypilot's determination was admirable.
I loved the respect and devotion Moon Song had for her elderly grandmother, an elder in her village, as well as how she displayed that love and devotion towards her tribe.
Moon Song gave Skypilot quite the chase, which I thoroughly enjoyed. To be honest, I have advised our girls to give any future suitors a run for their money and not be so easily caught. Bad, aren't I? I just figure if guys stick around and think our girls are worth the chase, then they are serious and worth the girls' time and whatever else it may lead to. Skypilot was up for it and proved how much he loved Moon Song through his desire to learn the ways of the Chippewa.
Having grown up in Nova Scotia, Canada, I lived within 20-30 minutes of a couple MicMac Indian reservations. I even had a couple of friends in college who had grown up on the reservations in Canada. However, I was pretty oblivious as a child to the problems the reservations faced, not to mention what the people had to endure. It was not until I was older that I would feel a keen sense of sadness and loss for native Americans, their culture and heritage. I believe much has been lost due to them being forced to live on reservations.
In light of the above, I appreciated Serena B. Miller's fictional spin on the Chippewa's plight and how she ended this story with a special twist and positive outcome for one segment of the Chippewa. If only the ending of Under a Blackberry Moon could be or have been the fate of all native American people.

"Available October 2013 at your favorite bookseller from Revell, a division of Baker Publishing Group."

Share and Enjoy