Hobbies are usually our way of doing something we enjoy in our spare time. What's spare time you ask? Good question! But that's not what my post is about. I have had a lot of hobbies over the years, nothing overly serious or out of this world but things I have enjoyed and gained pleasure from.

Childhood Hobbies
When I was growing up I was a part of Girl Guides and 4-H. I believe those groups helped make me a more rounded person, especially in my interests and hobbies. We always had projects on the go. I sewed, embroidered and even knitted. I still remember going to my grandmother's to get help with a knitting project when I was making slippers. Going to my grandparents house was a highlight when I was a child, not just for knitting help. They were very involved and loved taking me places. Shopping, church, bingo - www.galabingo.com/mobile/bingo - in the church basement…my grandmother was a social butterfly. But I digress…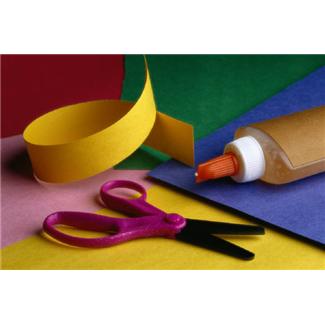 Hobbies Before Children
Before I had children one of my hobbies was crafts. I actually worked a Franks Nursery & Crafts for over two years until I quit when I was six months pregnant with our first child. Let's just say I spent a good amount of money there! I would use my discount and any coupons we were allowed to use and stock up on craft items. I think this year we finally finished up what I had left of all of those supplies.
Some of the individual crafty things I enjoyed were: painting plaster Christmas ornaments, cross stitching, latch hook and sewing.

Hobbies After Children
My hobbies after I had children did not change too much, I just added baby books (for the first three children anyways) and photo albums for each child…well, up until our fifth. We got a digital camera when I was pregnant with our sixth so the last three children's baby and toddler days are in digital format needing to be printed out and put in albums. We were going to start scrapbooking but that fizzled out before we really go started.
Hobbies take time and money, those two things are precious commodities these days.
So what are your hobbies?

Share and Enjoy