Five and a half years ago my husband came home through our front door at about 9am, which was uncharacteristically early considering he left work at 5:30-6:00AM and usually returned at 3:30-4:00PM. When I asked him what he was doing home so early, he replied, "I was laid off." It was such a shock. Robert had worked at the store since he was in junior high. We worked for the first owner from 1981-2005. Then when the second owner bought the shop in 2005, Robert at times felt he had less job security. But seriously, we never saw the lay off coming.
Robert was out of work for about 20 months. I cleaned houses for a couple of months and started our virtual assistant business. Then his original boss, whom he had worked for over 20 years called him saying he had a new buyer for the store. You see, the second owner still owed the original owner money so when he went out of business in 2009, the store reverted back to the original owner. Clear as mud, eh?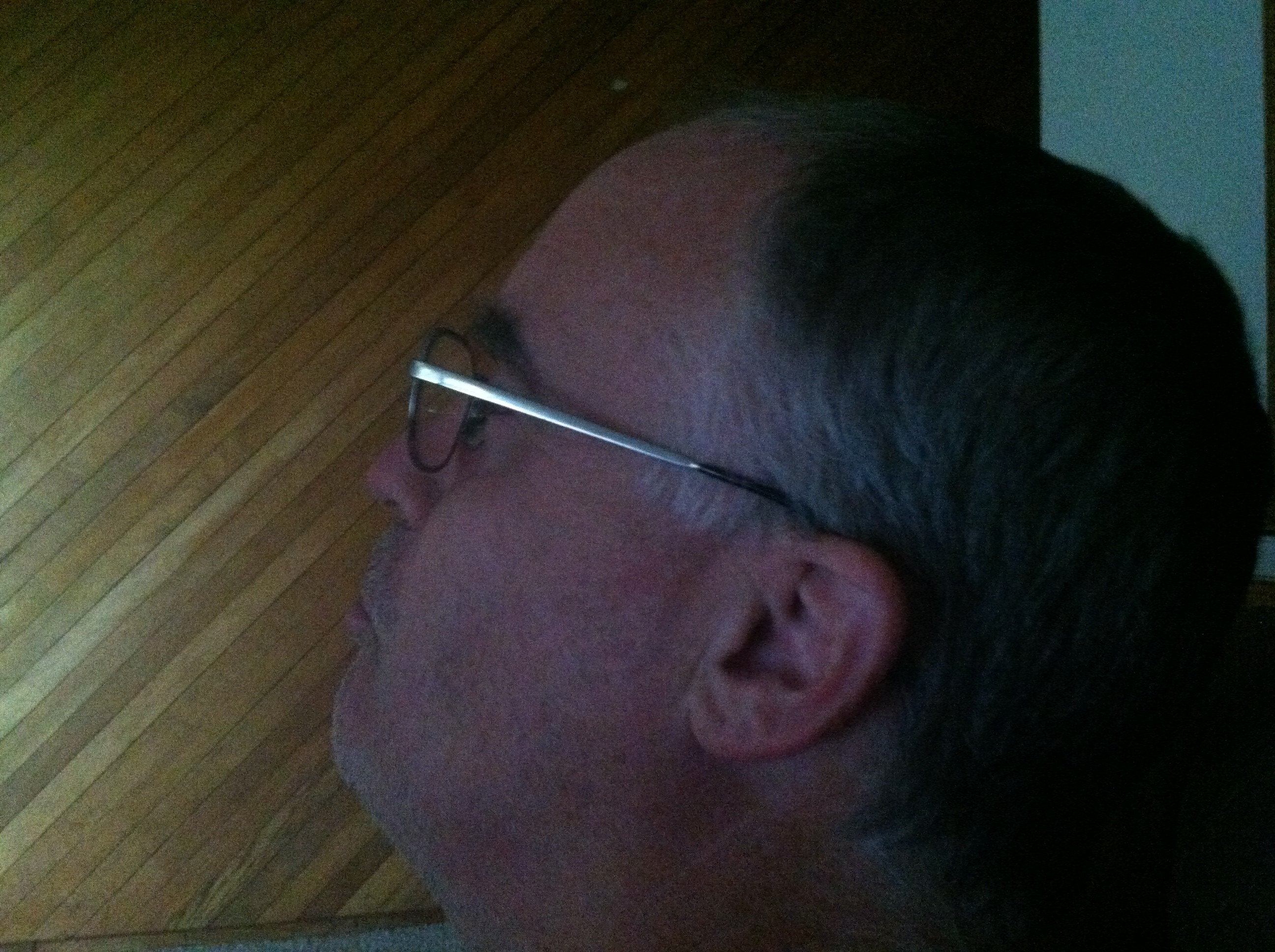 He's trying hard not to crack a smile in this photo in case you didn't notice.


My Husband Lost His Job….Again
We accepted the job because we had high hopes of the store succeeding under new ownership.
This current lay off was better in the fact we knew it was coming. Robert's job allowed him to see the numbers in the reports he ran and I'd say early in the summer he called it by saying he gave the shop until mid-August. He was a little off in that he had a job until about the end of August, as he was officially done a week and a half ago.
It's was a topsy, curvy ride waiting for the axe to fall, so to speak. It is a bittersweet end to a job Robert enjoyed. He really liked this last owner and we thought the store would make it but alas, the industry has changed so much with the advent of the internet. Mom and Pop stores cannot compete with their distributors or online competition. Just look at your home town's main street. If you have empty store fronts like we do, you'll see what we are living.
We are not sure what God's plan is in all of this. It is definitely stretching us.
Robert is applying to jobs. I'm working more. I just learned that I have a job as a hostess of a new moms forum, which will help bring in a little extra money. We are trying to get caught up around the farm while Robert is home…but that is a never ending task because there is always something to do!
Have you ever been unemployed or faced a lay off? How did you survive?

Share and Enjoy