Faith and Family Reviews received the following product in exchange for writing a review. While we consider it a privilege to receive products to review, our reviews are our honest opinion and thoughts of the product.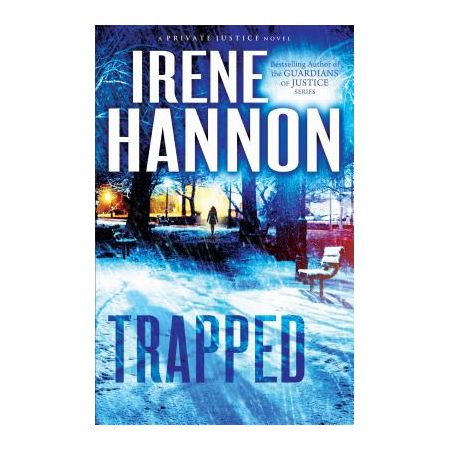 Trapped by Irene Hannon is the second book in the Private Justice series. It is a romantic suspense novel about a woman named Laura Griffith and her half sister, Darcy, who runs away because her sister's rules are too much for her to live with. When Darcy goes missing Laura not only contacted the police but also hired a PI (Private Investigator) named Devlin, to find her and bring her home.
I always enjoy Irene Hannon's books. I like how she keeps me hanging and wanting to read more to find out what happens. I like that there are usually a few elements of surprise and suspense in her storylines.
However, the romantic interest always seems way too predictable. In Trapped and Vanished it seems that the main characters fall in love at first sight as much as they try to fight their attraction. I'm not one for love at first sight, neither is my husband, who says he believes in infatuation at first sight, I tend to agree with him. It must start out as attraction and infatuation, not love. How can you fall in love with someone you don't even know anything about?
I do like that Dev maintains his professional relationship and does not pursue romance until his work on the case is complete. That is an example of professional integrity, something the real world is lacking.
Nevertheless, because Trapped kept me on my toes I give it two thumbs up.
For more information visit http://www.bakerpublishinggroup.com/books/trapped/338190
Irene Hannon's website, twitter and facebook:
https://www.facebook.com/pages/Irene-Hannon/426433004084567

"Available August 2013 at your favorite bookseller from Revell, a division of Baker Publishing Group."

Share and Enjoy