This is a featured post.
It's never too early to think about Christmas shopping, right? There has been many a year that I started my holiday shopping right after Christmas during all the end of season sales. Then I'd continue throughout the year to buy gifts so we would never have a huge Christmas bill to pay for after the holidays. It would all be paid for up front. Free and clear. Makes for a stress-free holiday season.
Holiday Gift Ideas
I just wanted to share a few little holiday gift ideas to get you started on your Christmas gift list.
There are always Christmas gatherings and holiday celebrations to attend. What better way to say thank you than a nice little festive hostess gift. These little holiday gift towel sets are so cute!
Holiday Gift Towel Sets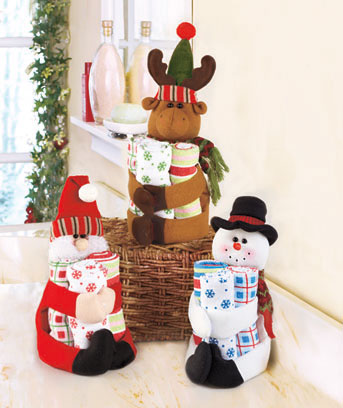 We have always made Christmas ornaments and decorations a part of our gift giving, especially for our children. When we got married we barely had any Christmas decorations or tree ornaments. We had to buy it all. Good thing I worked at a craft store and had a discount, plus I'd use coupons to reduce what we spent even more.
I've always purchased my husband ornaments of his favorite sports teams. He is such a goofball that he made it a family tradition that besides our little manager ornament that lights up, his Chicago Bulls ornaments go on the tree first! You should see him get after the children if they dare put one of their ornaments on first! All in fun though. We have been given a couple holiday houses – a lighthouse to remember my native land of Nova Scotia and a church – but we do not have any like these NFL collectible holiday houses.
NFL Collectible Holiday Houses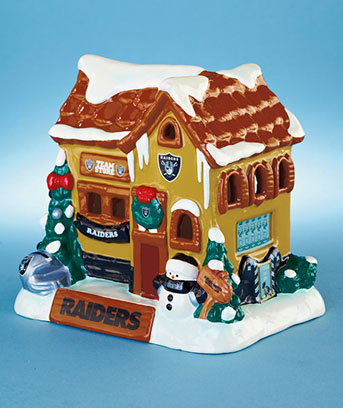 My husband and I have carried over some of the traditions we had growing up to but we have also made it a point to create new ones just for our family. The Legend of the Christmas Nest made me think of how we have implemented new holiday traditions.
Legend Of The Christmas Nest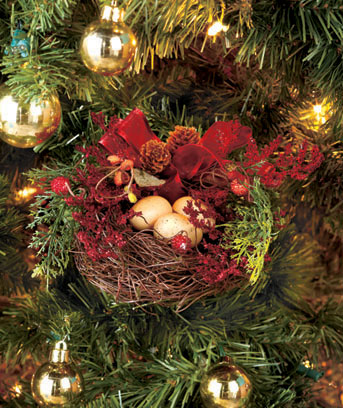 So what are your holiday gift ideas this year? Feel free to share them with us as we might need a little inspiration this early on in the "holiday" season!

Share and Enjoy