Faith and Family Reviews received the following product in exchange for writing a review. While we consider it a privilege to receive free products to review, our reviews are our honest opinion and thoughts of the product.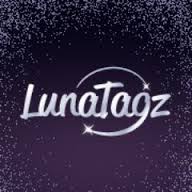 LunaTagz genuine 3M Scotchlite Reflective Material reflect light from over 1,000 feet away! They're specially formulated with a durable adhesive so that you can tag your clothes, sneakers, helmets, bikes, backpacks or any area that requires the safety illunination from street lamps, headlights or any beam of light.
OUR REVIEW:
This is really a wonderful product for ANYONE who is out in the evening…walking, bike riding, etc. Although we rarely ride bikes or walk around our neighborhood in the evening…we do occasionally walk our in laws dog in the evenings. I found that LunaTagz kept me at ease knowing that the children were wearing them while walking the dog… and would have some sort of reflection protection from cars. We tagged them on the back of the children's shirts and one on the dog leash. They stuck really well. I wish I could show you and let you feel how strong the adhesive is… they are not falling off!
I must admit that the grey coloring had me a bit skeptical of their "illuminating" power…but they reflect tremendously! I would venture to say they are more powerful than a glow stick or a flashlight! We are definitely using these for Halloween!
I do have to say although the adhesive is quite powerful… LunaTagz does recommend sealing the product with an iron or sewing them on… I imagine this would be a good idea for extended or daily use.
LunaTagz come in a variety of patterns, which delighted my children. There were enough patterns for everyone! We received three packages of reflective patches…
doghouse with dog bone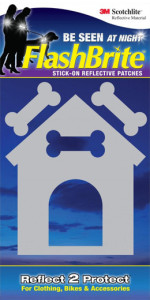 peace signs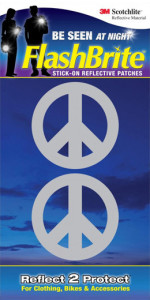 lightening bolts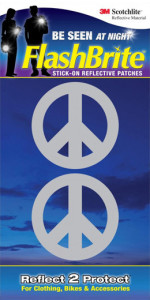 … but there are many more to choose from at LunaTagz.com. They have three product categories … Pet lovers, Sports and everyday, and Halloween. In each package you get two reflective tags. Each package retails for 4.99…or you can buy a 4 pack for 14.99. They even have a larger variety pack of 5 LunaTagz for 19.99. Sign up with your name an email and get 15% off or use this special code Luna20 and receive 20% off! Lunatagz is also celebrating National Safety and is offering FREE Shipping! What a great incentive! Halloween is just around the corner… I will be ordering some…will you?
Make sure to visit their site for a complete line of product and instructions.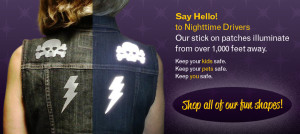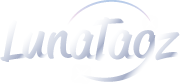 Share and Enjoy