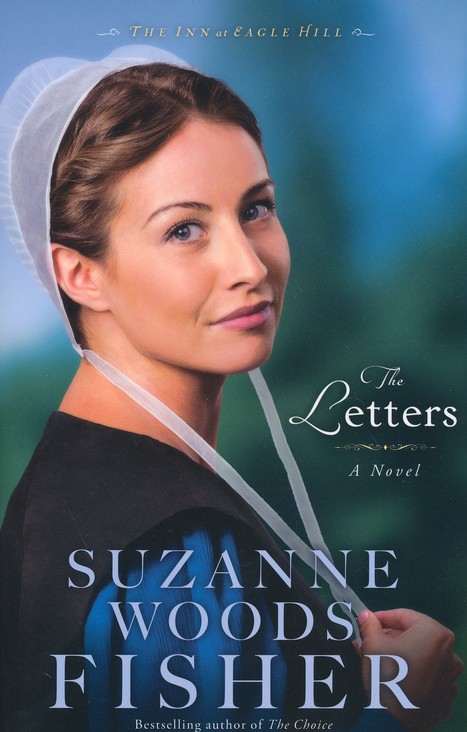 Faith and Family Reviews received the following product in exchange for writing a review. While we consider it a privilege to receive products to review, our reviews are our honest opinion and thoughts of the product.
I enjoyed another book last month titled, The Letters by Suzanne Woods Fisher. This book is about an Amish widow seeking a way to provide for her family after her husband passes away. It is inspired by a true story.
Within the first few pages I could relate to Rose's life. Her rambunctious-work-avoiding boys, her weariness with her responsibilities (page 10) and struggles and worries over how to provide for her family.
I admired Rose's ability to give her anger, lack of forgiveness and faith over to God. Amidst difficulty she always seemed to choose the high road. I had to ask myself if I do the same when facing difficult circumstances.
It wasn't until the end of the book I discovered this book is a part of a new series, The Inn at Eagle Hill. The thought of existence of such a place in real life was refreshing and how invigorating it would be to visit.
I fear in places the storyline was predictable, which always lets me down. Nevertheless, it was nice to put my feet up and enjoy a good book. I admit I wondered at the miracles happening. We are a the point in our lives where we need a miracle vocationally and I can't help but wonder if it will happen in the time it needs to.
Here are a couple quotes from the book I enjoyed:
Faith is the bird that feels the light and sings when the dawn is still dark. (page 9)
Rose Schrock had been raised not to complain, so she didn't, but the truth of the matter was, the last seven months had been the hardest stretch of her life: so many things had gone wrong that it was hard to know which trouble to pay attention to at any given time. (page 10)
I need more faith to guide us through dark times and while I try not to complain, I don't think I am the example Rose was and have tons of room for improvement.
As always, I love Suzanne Woods Fisher's books, she combines all the emotions for a great read. So of course I give The Letters two thumbs up.
"Available August 2013 at your favorite bookseller from Revell, a division of Baker Publishing Group."

Share and Enjoy