"I received this product for free from Smiley360 in exchange for my honest review. You can join Smiley360 here!"
I have a great husband!  He lets me "test" anything on him.  The most recent item is Just For Men Mustache & Beard.  It's takes only 5 minutes and the gray is gone!
Just For Men Review
The box contains rubber gloves, mixing tray, brush, Just For Men Color Base, & Just For Me Natural Color Developer.  You'll need a few additional items found around your house, a timer, old shirt, old towels, and shampoo. I HIGHLY recommend the old towel and old shirt, they will get color on them.  I got color on my arm and it stayed there for a few days, so wear the gloves too!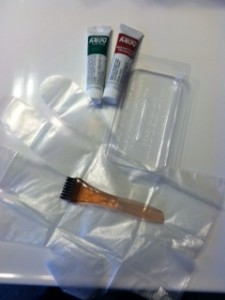 It's very simple squeeze the same amount of Color Base and Natural Color Developer in your mixing tray using your brush.  Make sure they are blended fully then using the brush to color onto your dry beard / mustache. Wait for 5 minutes, then rinse until the water runs clear. Then wash facial hair with shampoo not bar soap.
Here's the Before and After –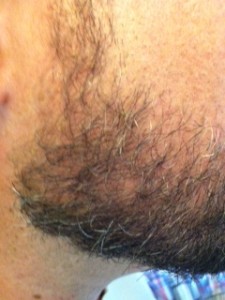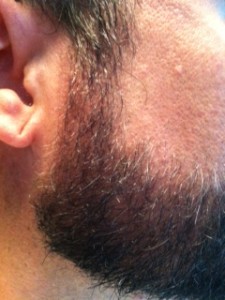 It took the gray out and he looks younger.
Just For Men comes in 10 different shades for all hair types.  Just For Men products are available at most drug, grocery, and big box stores.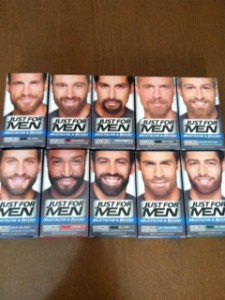 Check out the Just For Men Facebook page and enter to win a trip to New Orleans by showing off your best beard on Facebook!
Share and Enjoy