This is a partnered post by a guest writer.
Avoiding in-car boredom on your summer break
It's the time of year when we're all taking to the road with the kids in tow, and it's time to get your thinking cap on to find ways to keep the kids entertained. We all find long car journeys boring, but for excitable kids with heaps of energy, they can be an even bigger challenge.
PassSmart have written a few tips to keeping in-car boredom at bay, which, hopefully, will keep the dreaded "are we nearly there yet!?" away.
Design their own game
Getting the kids to create their own game is bound to keep them occupied. If you're going on holiday or a day trip, they could design a game to do with your destination. So, for example, if you were on your way to Disneyland, a) you'll have some VERY excited kids, and b) they could draw or write a letter to each Disney character they want to meet.
By keeping their mind on the destination you'll be able to keep them thinking about what they're going to do rather than the boring journey which comes first.
Plan you breaks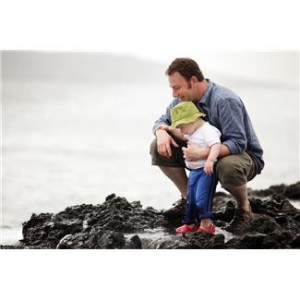 Plan your breaks strategically to make sure the kids get a chance to get out of the car and stretch their legs. The more energy they use up during your stop off, the less restless they will be in the car. Try and stop off somewhere where they can get out of the car and have a little run around. This isn't always possible, but you could consider taking a scenic detour to find somewhere away from the main roads.
Beware the sugary snacks
The best part of going on a road trip is often the in-car snacks, but try not to let them over do it with the sugary treats. Staying still in the car is tough at the best of times, let alone on a sugar high! Instead pack snacks with a natural energy boost like fruit, nuts and raisins. For something a little more appealing, you could make your own ice poles with fruit juice and pack them in a cooler bag, ready for lunch.
You don't, however, have to cut out the sweets completely! Instead, try to impose an evening curfew for sweet snacks and, ideally, let the kids have them before you stop off for a break so that they can burn the energy off.
Old-fashioned fun
You don't have to have an iPad, a portable DVD player and a Nintendo DS to keep the kids happy in the car. Great old-fashioned games like I-Spy or lorry spotting are fantastic ways to keep the kids occupied, and, you never know, you might even have fun too!
Take it in turns to choose a game you want to play and the kids won't be able to complain about your choice of entertainment. You can even put an educational twist on some in-car games, like, for example, the alphabet game. Get the kids to read license plates and think of an animal/food/country/color relating to each letter. You might be surprised at how long in-car games keep the kids occupied for, and, best of all, they won't cost you a cent!
Avoid music battles
Trying to decide what music to listen to in the car can be a headache in itself, but there is a way to keep everyone happy. Unless you all have different devices to listen to, you'll know that someone has to compromise. Get the kids to choose 5 songs each and then take it in turns to play one of their choice. You may have to listen to a few Disney classics, but at least there'll be no squabbling to contend with!
Finally, drive safely and enjoy your trip!
Share and Enjoy