This post brought to you by Comfort and Harmony. All opinions are 100% mine.
I've nursed all eight of my children but have never had a nursing pillow, even though I've always wanted to try one. Amazing, eh? Since I am still currently nursing my two year old, I decided to accept the offer of reviewing and writing about the Mombo nursing pillow.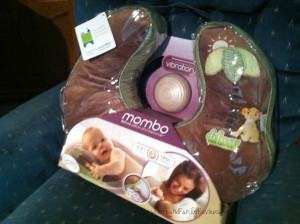 The mombo nursing pillow is made with a two-sided design called Firm2Soft, which my son and I can attest to its softness. We used the soft side and while we were in our nursing session my two year old's little hand could be seen stroking the fabric. It was so sweet. However, the soft side could be used for tummy time with infants. The firm side is recommended for nursing time. The Mombo also has a vibration feature which we did not make use of, though the little round plastic device did capture my younger boys' attention. Mombo has an assortment of styles and slipcover fashions. You can choose from Standard, Deluxe or Nude™. We got the Deluxe.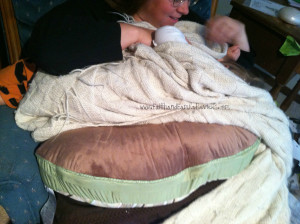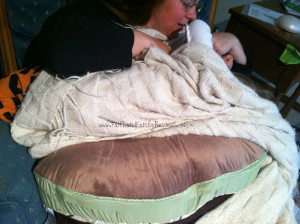 We got the Lion King design and my little guy loved it. Even at two he was tugging on the little flaps, lion and monkey and exploring it with pleasure. The Mombo is very easy to use, it's attractive and comfortable for both mom and baby. I like the zippered slipcover because it will help keep the Mombo clean. I also like that both my hands can be free to do work on my laptop or hold a book….when I'm not playing with my son that is.

A word of caution, I am a plus sized woman and could squeeze the Mombo securely around me, but it did fit snuggly. At least it didn't shift around as my bed pillows use to when I used those for nursing!

Mombo can be found as Comfort & Harmony on Twitter and Comfort & Harmony on Facebook. Mombo™ products are available at Toys R Us. Be sure to check out other mombo™ products available and get something for yourself or an upcoming shower gift! Don't forget to enter our giveaway below! Mombo Giveaway All you have to do to enter is leave a comment on this blog post telling me why you want a mombo™ (is it for you? A friend? A loved one?). All other entries are optional. Have fun! Rafflecopter giveaway

Share and Enjoy