This is a sponsored post written by me on behalf of White Cloud Sleep Pants. All opinions are my own.
Do you have a child who has bedwetting issues? It is a very common experience, but one we are often loath to discuss. In part because maybe we are embarrassed and also because we do not want to cause our child any unnecessary shame that may be imposed upon them if others know. We have had 2-3 children who have struggled with bedwetting. As parents it concerns us when our child has a problem and we want to do everything we can to help them. One of the ways we help our children is by providing an overnight sleep pant. It makes clean up easier and less embarrassing for the bedwetting child.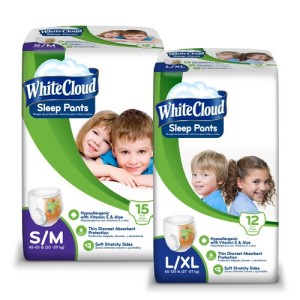 When you have a child in diapers and a child in sleep pants, like we do, it can get pretty expensive buying these products every month. We recently tried White Cloud Sleep Pants, which offers a budget friendly solution for parents of bedwetters. Each package retails for just $7.75. That's a price most families will smile at as they head to the checkout lane. White Cloud Sleep Pants come in either S/M (15 count) or L/XL (12 count).
So far we've experienced no leakage at night, which makes all of us happy!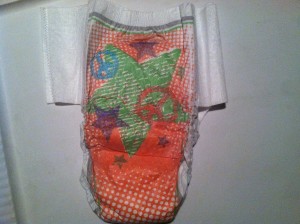 We really like Wal-mart White Cloud Sleep Pants. The sleep pants fit our child nicely and our child says they are comfortable. Our child who is wearing them says they are softer than the others we were previously buying. That was their first comment after wearing them only one night! This child also is not ashamed to wear them. Then again we've worked hard not to give them cause to be embarrassed but have determined this is a part of the growing up experience for them and us. We act like this is normal and they will eventually outgrow it, just as other children have. This child also liked the colors and design of the sleep pants. Other than smile, they really didn't have much of a reaction to them. They were just glad we had a fresh supply of them again, as we had run out!
Our overall experience with White Cloud Sleep Pants has been very positive.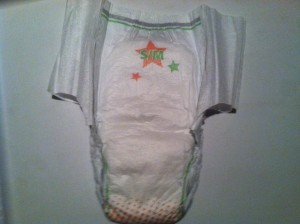 Did you know that over 5 million kids a year experience bedwetting and it is one of the most common experiences during childhood development?

White Cloud Sleep Pants have been developed to provide exceptional comfort and leakage protection while looking like underwear. White Cloud Sleep Pants offer thin, discrete absorbent protection for your child. They have soft, stretchy sides that fit like real underwear, plus leak guards to help protect against leaks. The soft inner liner is hypoallergenic and treated with vitamin E and aloe for skin protection.

Each bag contains two unisex graphic designs and at $7.75, White Cloud offers exceptional value.

This is a sponsored post written by me on behalf of White Cloud Sleep Pants.

Share and Enjoy