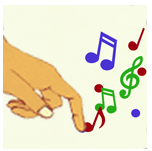 Morton Subotnick's Pitch Painter App is an award winning app that is available in your iTunes store for iPad with an iOS of 5.0 or later. Finger Painting and Music combine 2 things that your 3 to 5 year old love to do! Without the Mess!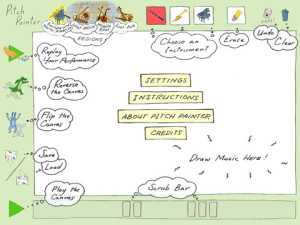 First choose the regional instruments you'd like to play. The regions are Europe and North America, West Africa, Middle East, or East Asia.  Each region gives you 3 different instruments to choose from.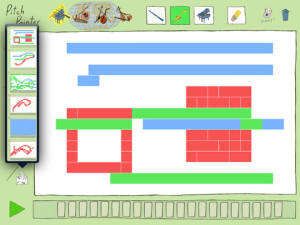 For example – Europe and North America has a Clarinet, Trumpet, and Piano.  When the clarinet is selected it will give you a tone of a clarinet, then just finger paint and the tone will follow your child's finger.  Then change to a trumpet and get another color and sound.  Your child can record their music and play it back.  There are options to play the music backwards or upside down!
I really like this app, it's soothing to the ears and fun!  My daughter really enjoying recording her finger painting music and playing it back for us to hear. It's a big hit in our house!  I think your pre-school aged child will like it too!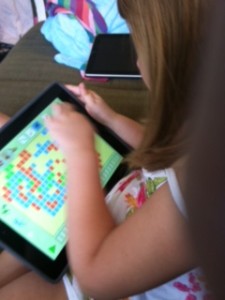 Share and Enjoy