Our wee farm is growing….again! We got some baby Freedom Rangers about four weeks ago and turkey poults two weeks ago…..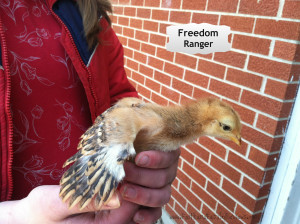 This is the first time we are raising meat birds other than turkeys. The Freedom Rangers will be meat for customers and our family. This may be the only batch we do this year. We'll have to see how they taste and how they grow. They are a slower growing breed compared to the ever popular white broiler we find in the meat section of grocery stores.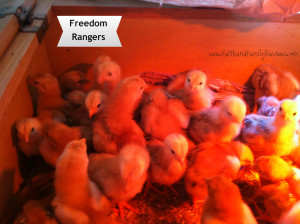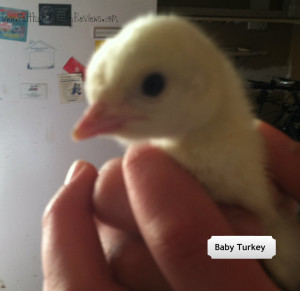 We were gifted with a surprise package of Midget White turkeys. We had not ordered our turkeys and then we get a call from the Post Office saying we have some baby birds. After listening to messages we discovered the hatchery we bought from last year had a major system error and sent out last year's orders by mistake! Since it was their error there was no charge. A blessing in disguise, I guess, since we had not yet decided what we were going to do about turkeys this year.
Our breeding pair of Midget White turkeys, which we kept from last year's batch, are doing well. Brownie, the hen, has been laying an egg a day. A neighbor actually just dropped by and picked up 13 of her eggs to see if he could hatch them out in an incubator. He'll be picking up another 7-10 next week. We'll see how that goes. Brownie has actually been sitting on her eggs, as well as some chicken eggs, for the past three days. It's the broodiest we've seen her so here's to hoping she hatches out some baby chicks on her own. Now that would cause some excitement around our little farm!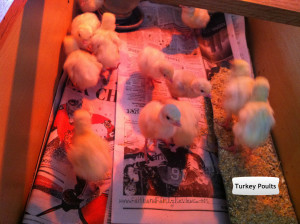 Happy Wordless Wednesday! (or not so wordless

)

Share and Enjoy