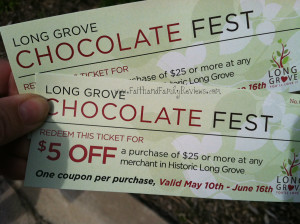 This past weekend I really flubbed up on a blog opp. I felt horrible, seriously, because in all honesty I was really looking forward to doing participating in the opportunity since it was for Chicago area bloggers. However, since I was already at the Long Grove Chocolate Festival I determined to make the best of a sad situation – I bought chocolate – of course.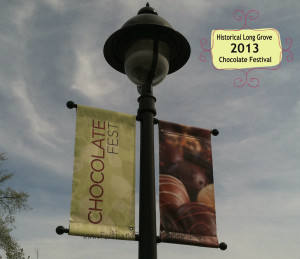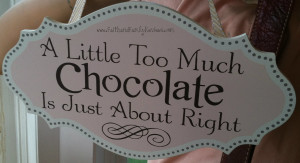 Blondie and "B" were with me and we spent a little over an hour walking around the festival. Thankfully, we had arrived a little before opening time which enabled us to find parking very easily and we avoided massive crowds and lines during checkout. It definitely pays to be an early bird to popular Chicago events.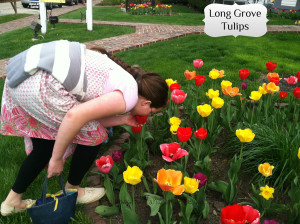 It was a beautiful day on Sunday for the Long Grove Chocolate Festival. We enjoyed stopping to smell all the tulips and daffodils in bloom. We rested on park benches and watched people. We visited a Christmas shop called, The Pear Tree Shoppe, the Scandinavian shop, the Irish shop, the Nifty Fifties shop as well as an antique store and others.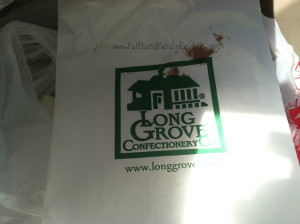 My girls were very pleased with our outing, especially when it came time to visit the Confectionary and buy chocolate! We treated ourselves to creamy chocolate fudge, a chocolate covered pretzel and a peanut butter cup with M&Ms on top. We treated those at home to a dozen apple cider donuts and chocolate coins.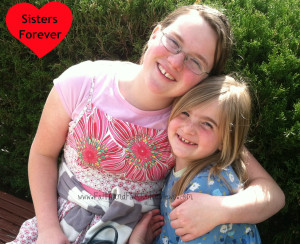 All in all the girls thought we should get out more often as we absorbed warm sunshine and pleasant companions.

Share and Enjoy