Faith and Family Reviews received the following product in exchange for writing a review. While we consider it a privilege to receive free products to review, our reviews are our honest opinion and thoughts of the product.
Prenatal health is the number one priority for most moms to be.  Choosing the right prenatal vitamin can be a challenge with all of the different options available.  Sometimes one vitamin does not agree with your body so you have to switch to another.  This has happened with a quite a few of the pills I have tried in the past.  I was very interested to hear about Premama Prenatal Vitamin, a powdered supplement mix.  Recommended by doctors, it is all natural, easy to digest, and flavorless.  Ingredients in Premama have been proven to reduce the risk of some birth defects by 70% or more.  These include Biotin, B vitamins, DHA Omega-3 fatty acid, Coenzyme Q10, Choline, Ginger Root, and Folic Acid.  Many of these ingredients also aid with nausea and digestive relief, too.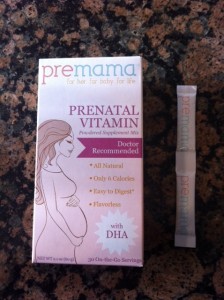 Premama comes in a box of 30 on-the-go servings.  Each sleeve is divided into two equal doses.  This way you can choose to take the entire dose at one time, or break it up into two times a day.  For me, it is hard to remember to take my vitamin even one time a day, let alone twice a day, so I took it all it once.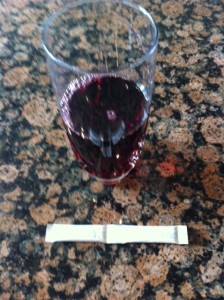 It states you can mix Premama with any juice or beverage so the first day I mixed it with water.  I did not care for the texture or taste of the water so the next day I tried it with cranberry grape juice.  This was much better!  The more juice to mix it with, at least 12oz, the better.  Simply add the entire sleeve or one part of the sleeve to the beverage and shake or stir.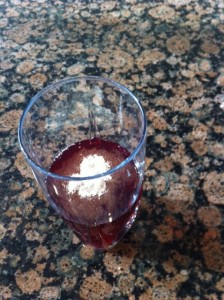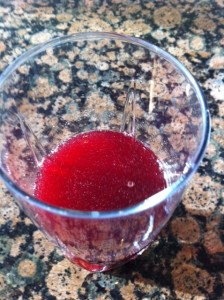 Although the package says it is flavorless, I could still taste a hint of it.  It is not a terrible taste, but it is a distinct taste that you get used to after a few days.  I loved how convenient it was to just throw a couple of the packets in my purse for when I was going to be out of the house.  I also noticed a huge improvement in my nail health.  My nails started to grow very long and strong, which I have never experienced with any other prenatal vitamin.  Premama Prenatal Vitamin is a great option for women who have a hard time swallowing pills, too.
Overall, Premama is a great product.  Check out their website for more information on their prenatal vitamin as well as some great information on pregnancy in general.
Share and Enjoy