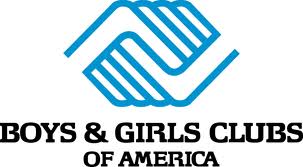 April 7th – April 13th is National Boys & Girls Club Week!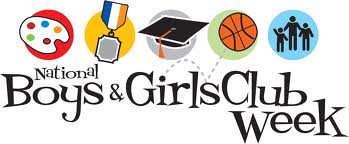 The Boys & Girls Club of America (BGCA) is a wonderful organization.
I encourage everyone to find out about this organization. What a great way to give back to the community by supporting or volunteering at your local BGCA! Although there are many local, national, and global organizations that you can pick from to help the less fortunate…I suggest learning more about the Boys and Girls Club of America!  BGCA is a great organization that assists children in need.
BGCA welcomes everyone to
OPEN THE DOOR. TAKE THE TOUR.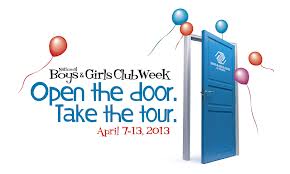 So what exactly is the BGCA? It is an organization of more than 4,000 Boys & Girls Clubs that serve millions of children across the nation and on military installations overseas. BGCA offers children a place to grow and have a great future. Clubs. Provide caring guidance and fun, engaging programs that help kids: do well in school, give back to their communities, and choose healthy lifestyles.
What is National Boys & Girls Club Week? It was established to celebrate the invaluable service that Clubs bring to communities and to highlight why great futures start at Boys & Girls Clubs.
THE WEEK OF April 7 – 13 ~ Thousands of Clubs across the country will be holding Boys & Girls Club Week celebrations ~ including opportunities to hear from children and other stakeholders about the ways that Clubs transform young lives.
If you have a local BGCA…I encourage you to visit a local Club and see the magic happening behind their blue doors. If you are not sure if there is a BGCA in your area…. please visit www.greatfutures.org, to find a local Club.
No club in your area??? Well, the BGCA does not want to leave you out of the fun… just visit their website at www.greatfutures.org and take a virtual tour! You can take the virtual tour HERE.
I urge you to stop into a Club in your area this week to join in the fun! Clubs across the country are planning fun daily activities for Club members, their parents, and the entire neighborhood to enjoy! The events include teen forums, carnivals, health fairs, and so much more!
In addition to the fun …many BGCA leadership and service groups (such as Torch and Keystone Clubs for tween and teen Club members) also use the week as a chance to give back to the community by volunteering at homeless shelters pr assisted living facilities.
If you are unsure which day to venture out to your Local BGCA…take a look at the schedule below for the daily theme, this might help you decide!
Monday, April 8 – Open the door to education
Tuesday, April 9 – Open the door to technology
Wednesday, April 10 – Open the door to character and citizenship
Thursday, April 11 – Open the door to healthy lifestyles.
Friday, April 12 – Open the door. Take the tour.
 *** For more information about how you can support the BGCA please visit www.greatfutures.org or click the link HERE.
"I wrote this review while participating in a blog tour by Mom Central Consulting on behalf of Boys and Girls Club. I received a promotional item to thank me for taking the time to participate." www.momcentralconsulting.com
Share and Enjoy