Easter is less than two weeks away and this is my first post about anything pertaining to Easter. We don't even have any plans yet either, which is how it has been for the past few years. Our children, however, have been enjoying My Very First Easter Story Sticker Book by Lois Rock; illustrated by Alex Ayliffe.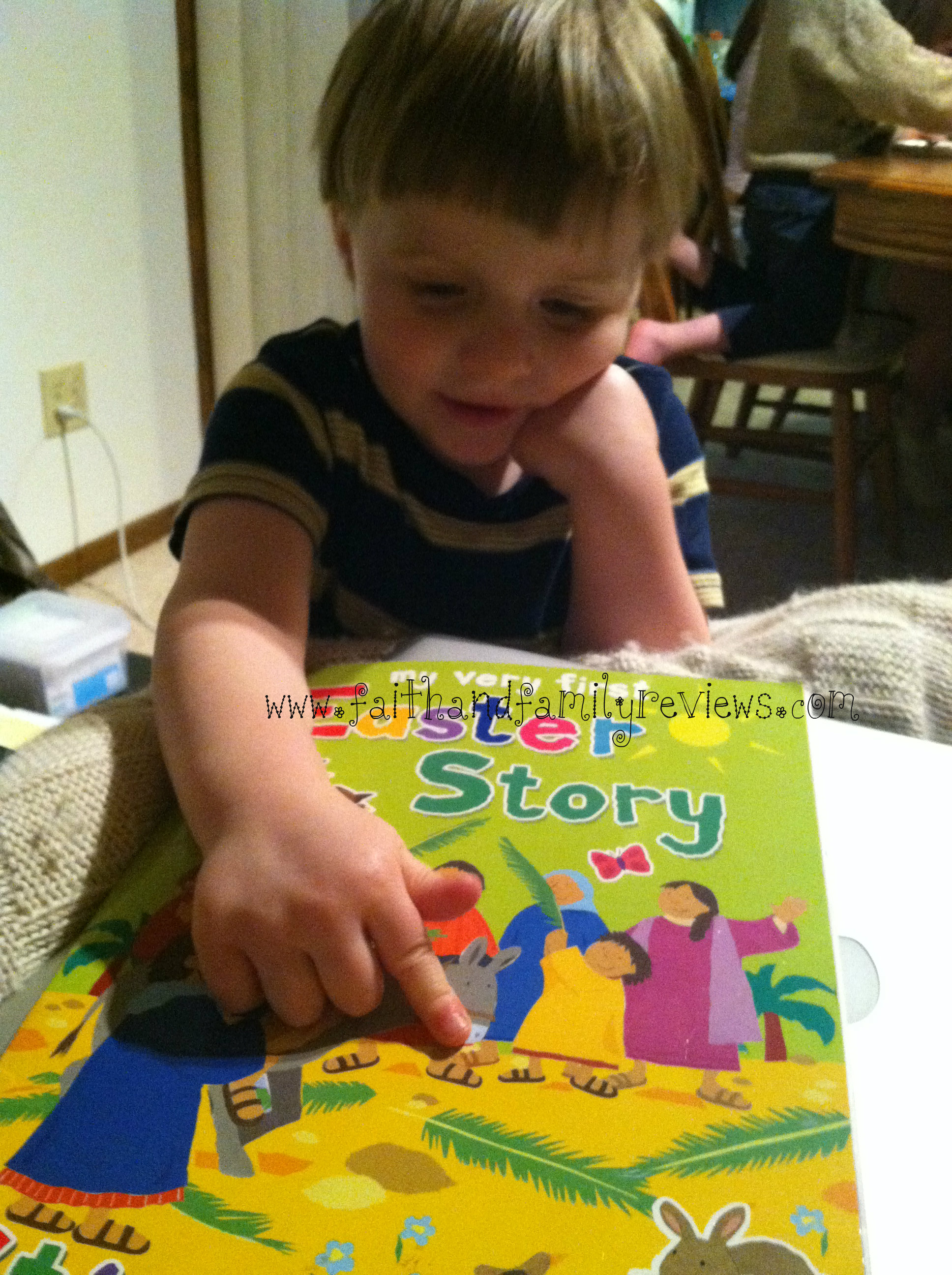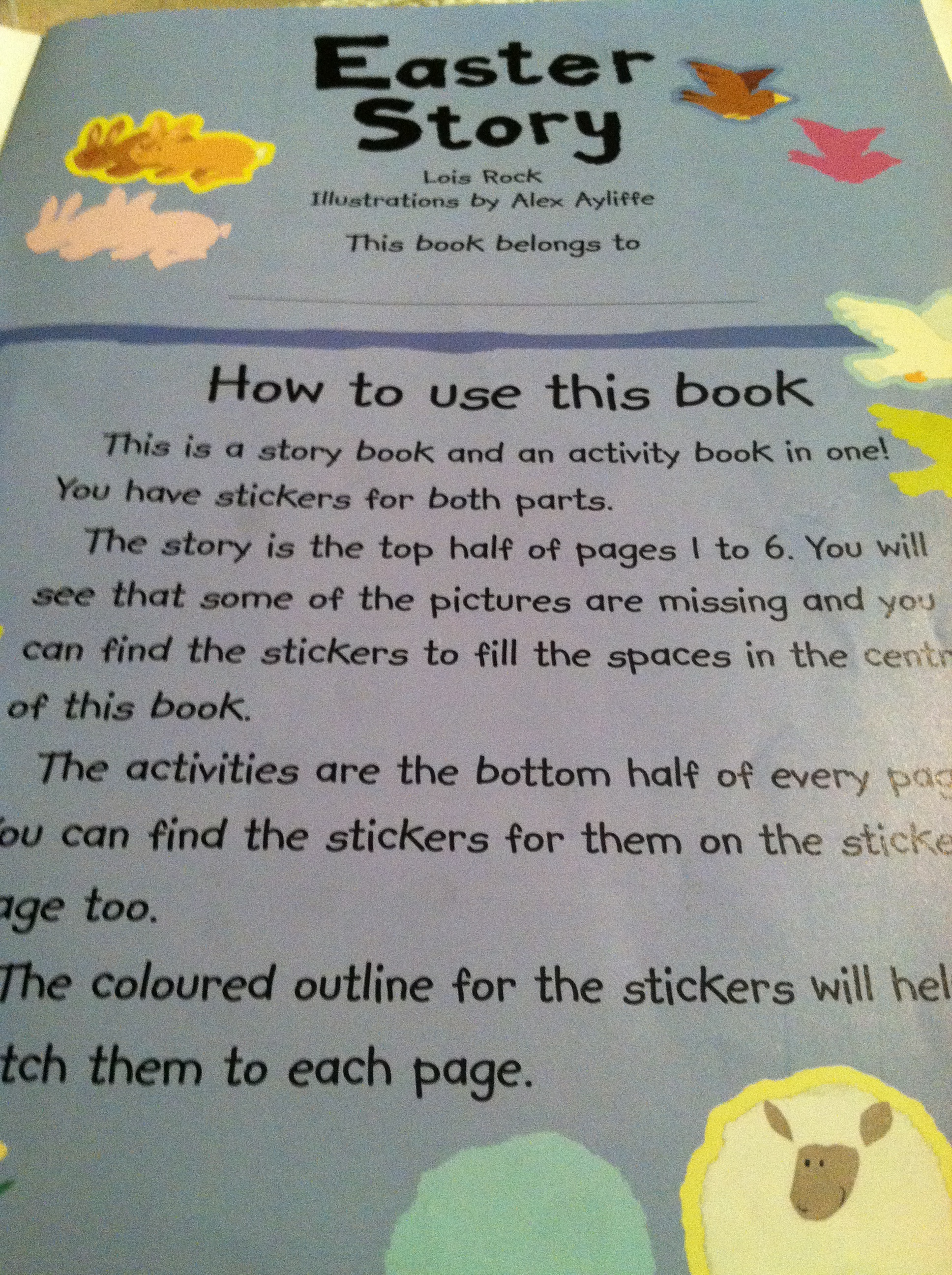 This is a traditional Easter story book about Jesus dying on the cross, however, it leaves out why He died. Yes, He died to make the world a better place, but He died for our sins. That little piece of truth was missing, which was disappointing and seemed dumbed down, in my opinion.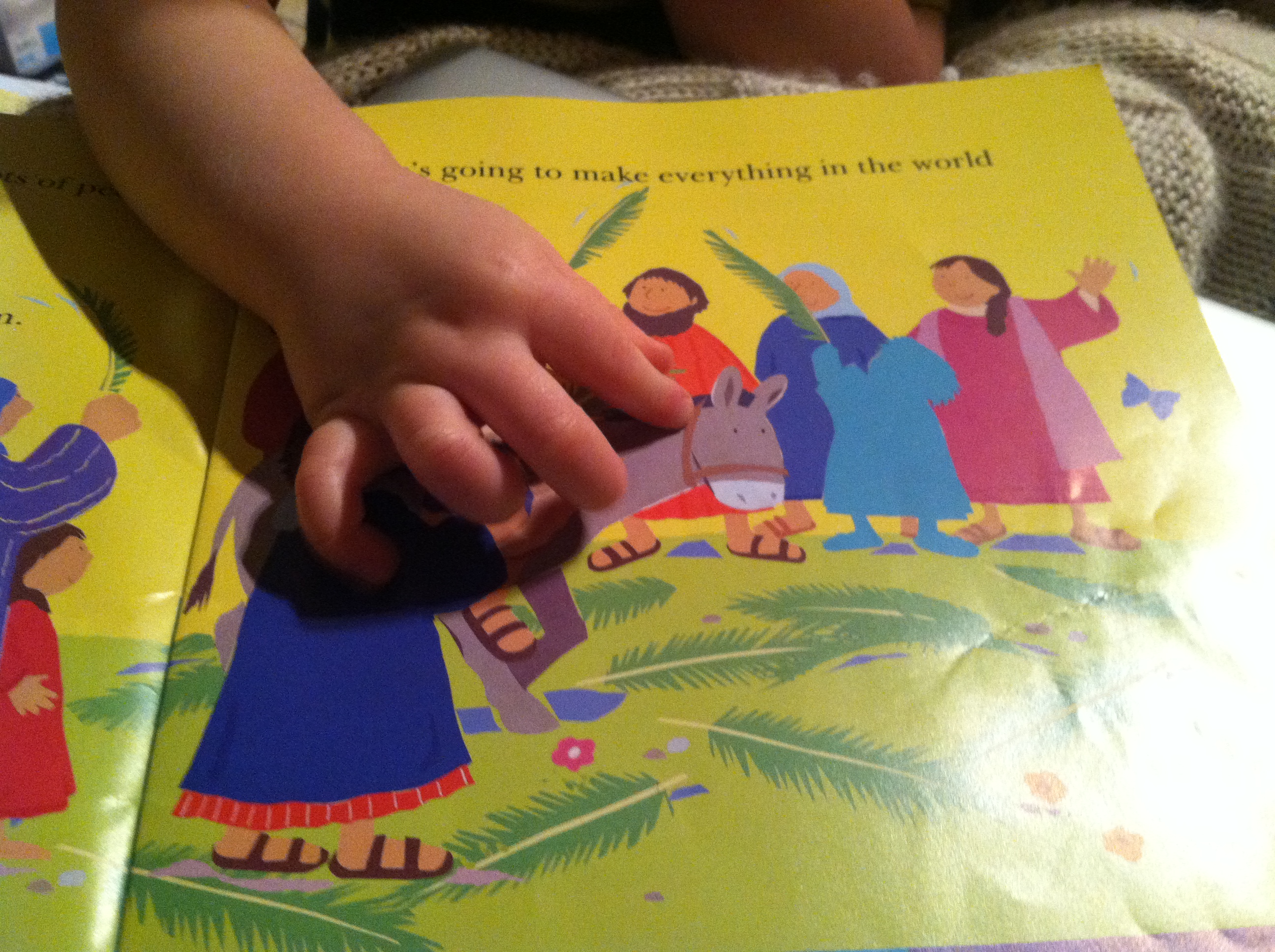 My Very First Easter Story Sticker Book has a twist on the traditional books, as it has an activity at the bottom of each page and children can put stickers in the appropriate pages.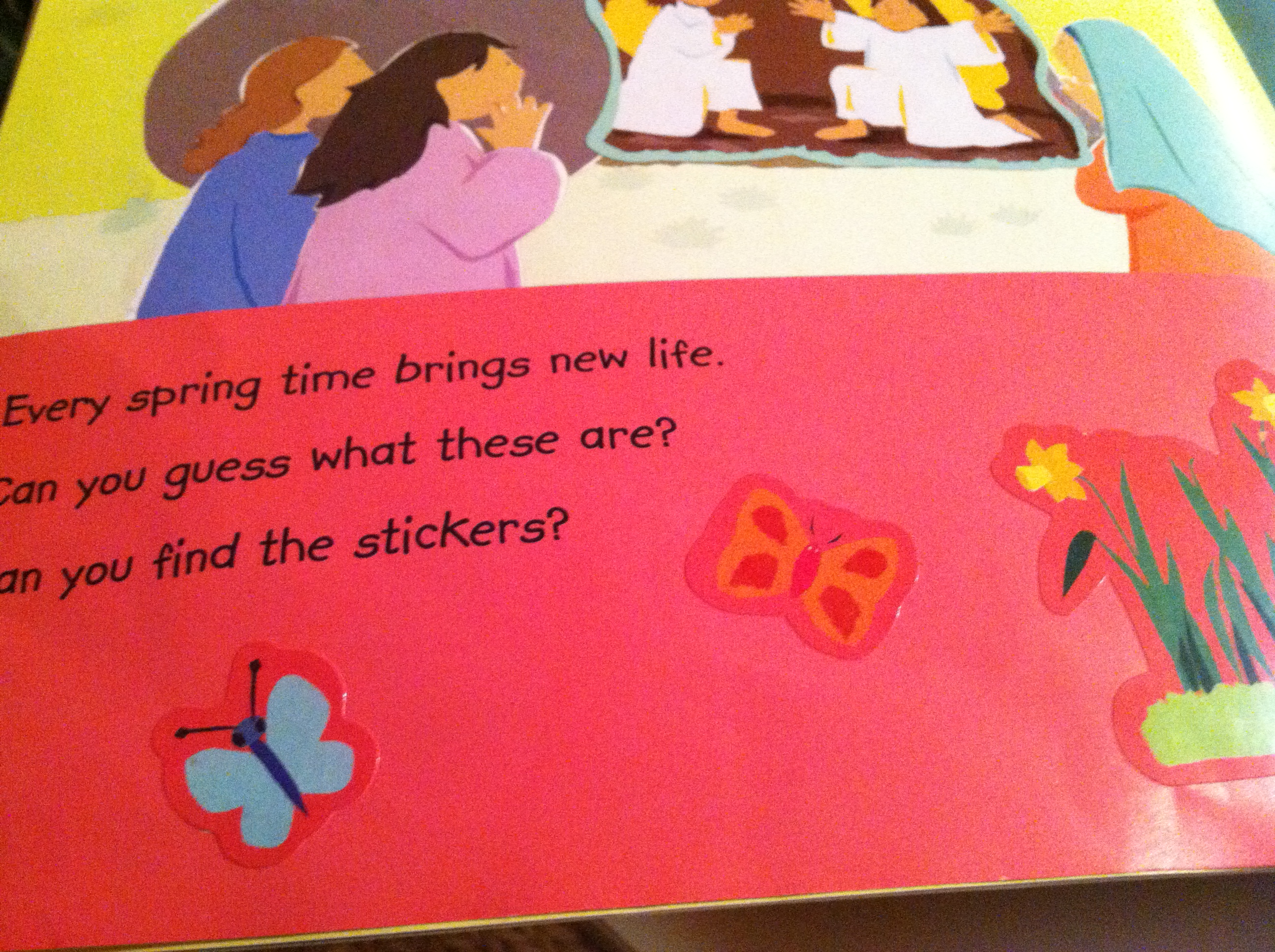 My almost 7 year old and 5 year old loved this book. They really enjoyed putting the stickers on the pages and were eager to finish putting them on – I made them do it in stages so to make it last longer. They just finished it up tonight.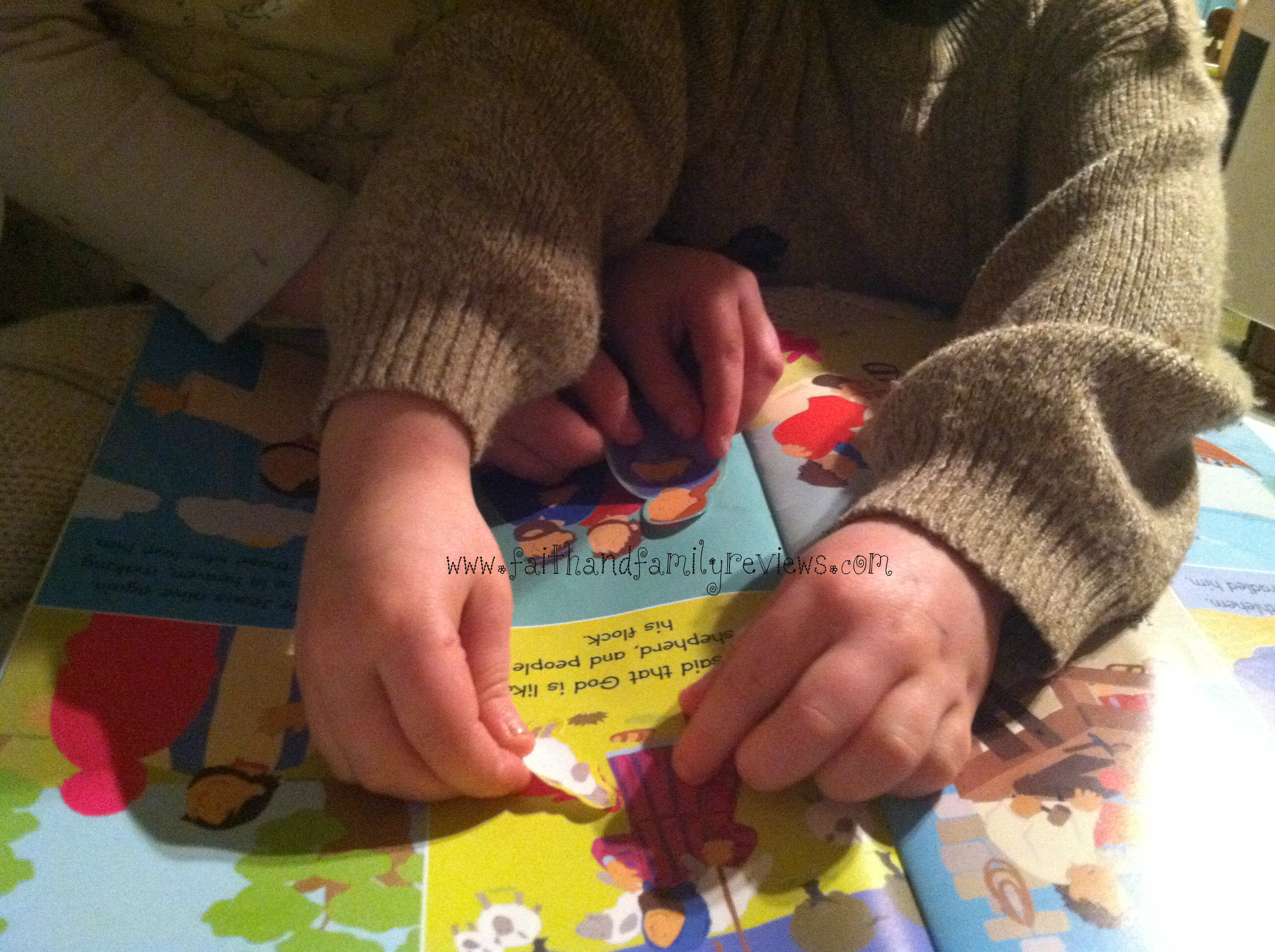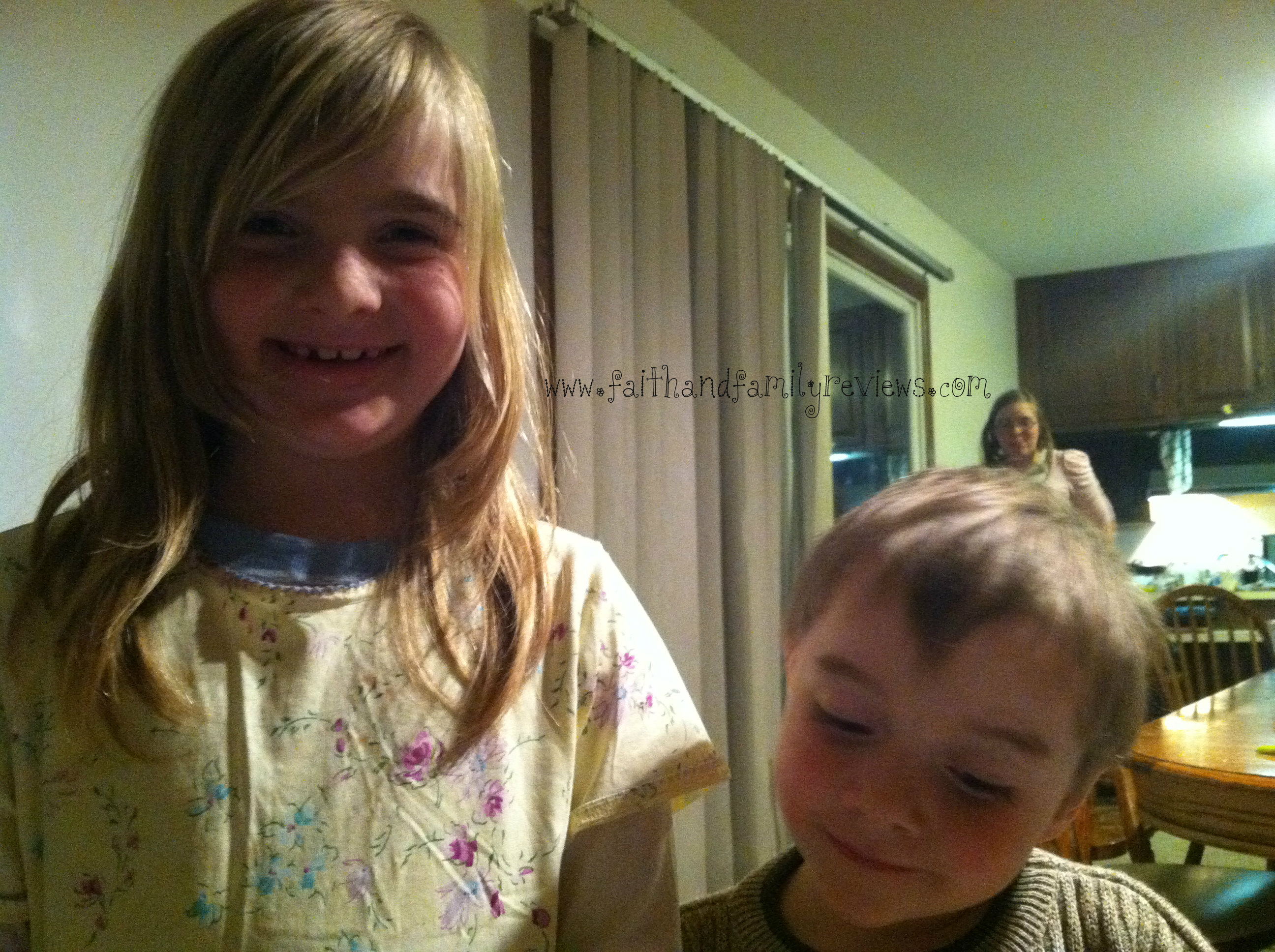 This book may be purchased through Kregel Publications for $5.99 and is paperback.

Faith and Family Reviews received the following product in exchange for writing a review. While we consider it a privilege to receive products to review, our reviews are our honest opinion and thoughts of the product.
Share and Enjoy