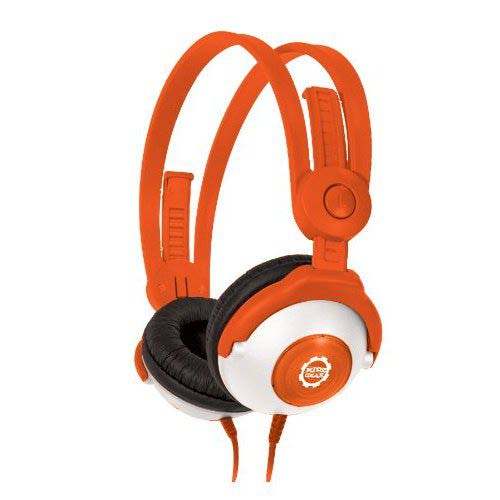 Kidz Gear headphones are a line of headphones made just for kids. We've been testing out a pair for a few weeks now and we've come to the conclusion that they get two thumbs up from us! All of my kids have been using them for school and love them.
The volume and sound that the headphones give is adjustable so older kids can have a louder sound, while your younger child can still have a low sound. All while still giving off a high quality sound.
The overall quality of the headphones themself, is worth the $19.99, but in the hands of young children under eight, they are easily breakable. So we'd recommend that only older kids use these. Otherwise please do make sure that your children know that these headphones aren't indestructible and may break if misused.
Special features include; a limited lifetime warranty, five colors (pink, orange, blue, green, and purple), and come with an audio control cable. They work with iPads, iPods, iPhones and many other audio devices.
We've tested them out on my daughter's iPod, my iPhone, and our various laptops and they work great.
You can find Kidz Gear Headphones at gearforkidz.com
Oh and these headphones have a lifetime guarantee! If the headphones get broken, Kidz Gear will replace them for free! Bonus, eh?

Faith and Family Reviews received the following product in exchange for writing a review. While we consider it a privilege to receive products to review, our reviews are our honest opinion and thoughts of the product.
Share and Enjoy