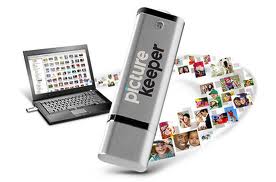 I'm an amateur photographer hence I can take a few hundred photos in each sitting. Sadly, I don't always have the space on my computer to keep what images that I want. I used to use cheap flash drives to keep my photos on, but they were always slow and lagging.
I've been looking for a solution to this problem for a long time and I'm happy to say that I found it. It's almost insane how easy to use the all new picture keeper from MailPix is. In a few seconds you can easily move all your photos from your computers hard drive to the flashstick. I'm not kidding when I say it's lightning fast.
I'm in love with the picture keeper, I had the chance to test one out and it was so easy to use. It didn't lag at all and fits a really good amount of photos on it. I'm quite pleased with the features that the picture keeper offers. It's small enough to fit into a pocket or purse, and is lightweight.
Overall, I'd highly recommend this product to those looking for an affordable and reliable solution to photo storage.
With each order MailPix will include a FREE gift of a picture keeper. To order or check out all MailPix has to offer please visit MailPix.com

Faith and Family Reviews received the following product in exchange for writing a review. While we consider it a privilege to receive products to review, our reviews are our honest opinion and thoughts of the product.
Share and Enjoy