I am sure you have heard or read stories about people who are making money from junk or er…stuff. During hard economic times many people sell stuff for cash just to make ends meet.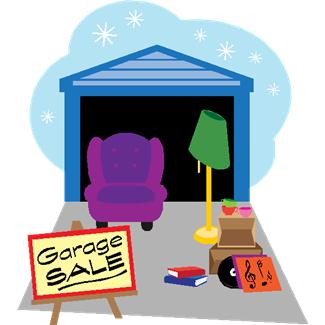 There are many ways to sell stuff for cash. Used clothing or furniture stores will often take things on consignment. Of course, the store gets a cut of the profit too. eBay has been a huge success for some people and some have even created a part-time or full-time eBay business out of their endeavor to sell their stuff. Craigslist and garage sales are other popular ways to make money by selling things that have been sitting for years or that have some value to pull in some quick cash. For those who have jewelry to sell Cash for Gold may be the way to go for that, but it's always keep your gold pieces in sight at all times – at least that is what we have been told. We had a friend who had a "Gold party" and knew a reputable person who bought gold in exchange for cash. That is the way we would probably sell gold.
We have never actually been successful selling our stuff. We sold a car when Robert was laid off or just after he went back to work. We've been trying to sell some used counter tops that have been sitting in our townhouse garage for oh… 4-5 years and NEW wall paper but hardly any interest in either of those things. I understand the wall paper as that's very personal and unique but the counter top I figured would get sold to a someone who does rehabbing.
Garage sales have not been profitable for us either, then again we've only had one and it was such a bust my husband said NEVER again.
So how do people make money from selling their junk? I don't have the answer to that, I only know they can and do. If you know the secret, I sure would love to be privy to it so we can sell some of our unwanted junk.

Share and Enjoy