Feet need proper care, at least mine do and I know my husband's do too. Part of how we care for our feet is to wear comfy shoes that offer great support. My husband desperately needed new shoes. I think we must have already thrown out his old, hole-y running shoes because we cannot find them. I wanted to show you a photo of them…oh well…if we find them I will try to post a photo of the decrepit things!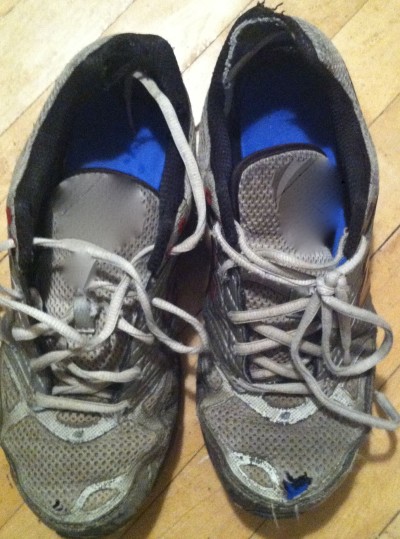 It's hard to buy Robert shoes because of his high arch. He has to wear arch supports and prefers running shoes or basketball shoes over walking or cross trainers.
So when I saw these Nike Dual Fusion Running Shoes I thought I'd surprise him and see if XLS Medical would be willing to let us do a review of them. Thankfully they said yes!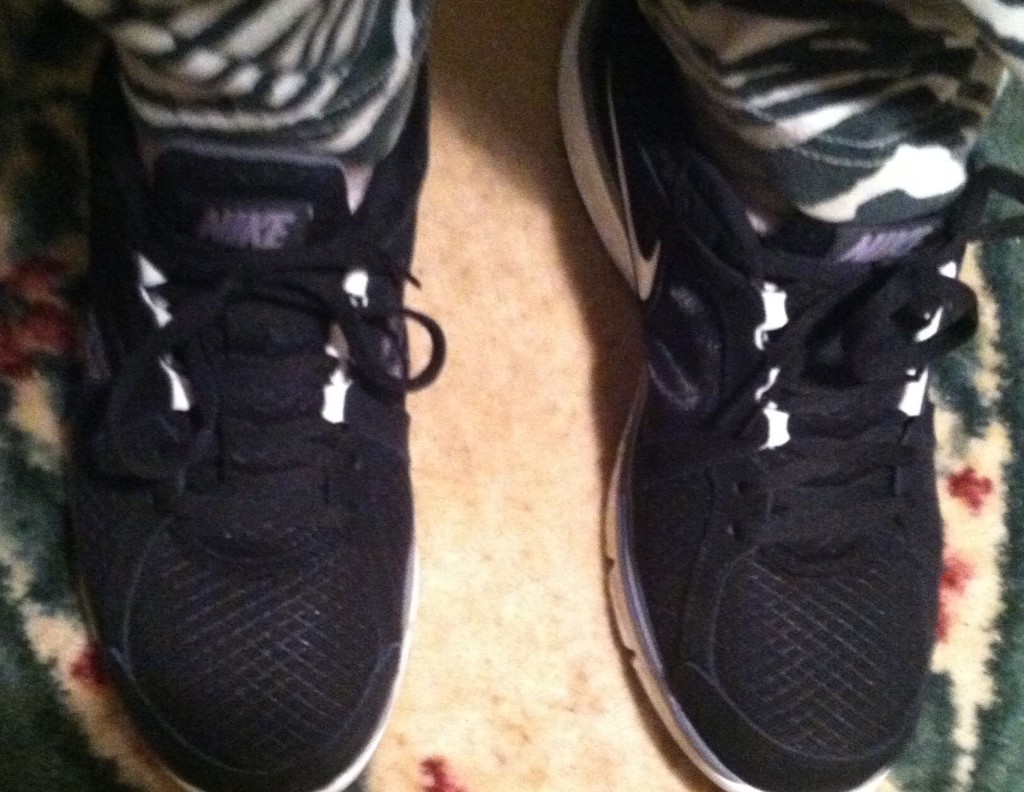 Here's what the product description says about the shoes:
"The Nike Dual Fusion Mens Running Shoes feature Dual Fusion cushioning to the heel for fantastic shock absorption along with a durable rubber outsole featuring a waffle traction pattern with natural flex grooves for enhanced movement in your stride. These Nike running shoes benefit from breathable mesh panels to the upper coupled with mesh ventilation panels to the sides for outstanding comfort when on the run, finally the Nike Swoosh sweeping down the sides finishes the look."
Nike Dual Fusion Running Shoes Review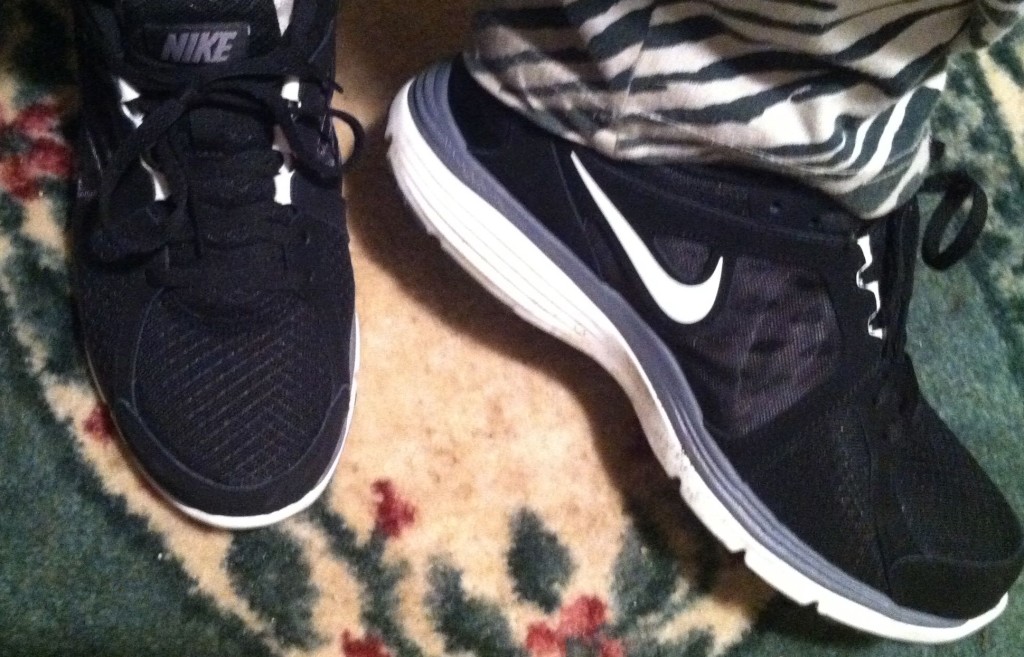 Robert found the Nike Dual Fusion Running Shoes very comfortable, felt good and had good support. They looked good on too, especially with his zebra pants.

He's on his feet a lot during the day when orders come in at work so if these passed the "standing all day" test that says A LOT!

He's only had these running shoes for a short time so we cannot say how well they hold up over the long haul but we can say that his feet are thanking them for a comfy stride.

P.S. Still working on our photograhpy shots….my oldest has a much better eye than I do for it!
Faith and Family Reviews received the following product in exchange for writing a review. While we consider it a privilege to receive products to review, our reviews are our honest opinion and thoughts of the product.
Share and Enjoy