Who doesn't love chicken nuggets? Especially when it comes to feeding my toddler and my hubbie, chicken nuggets are the easiest, quickest, and now healthiest meal I can throw together in a snap thanks to Fast Fixin' Chicken Breast Nuggets.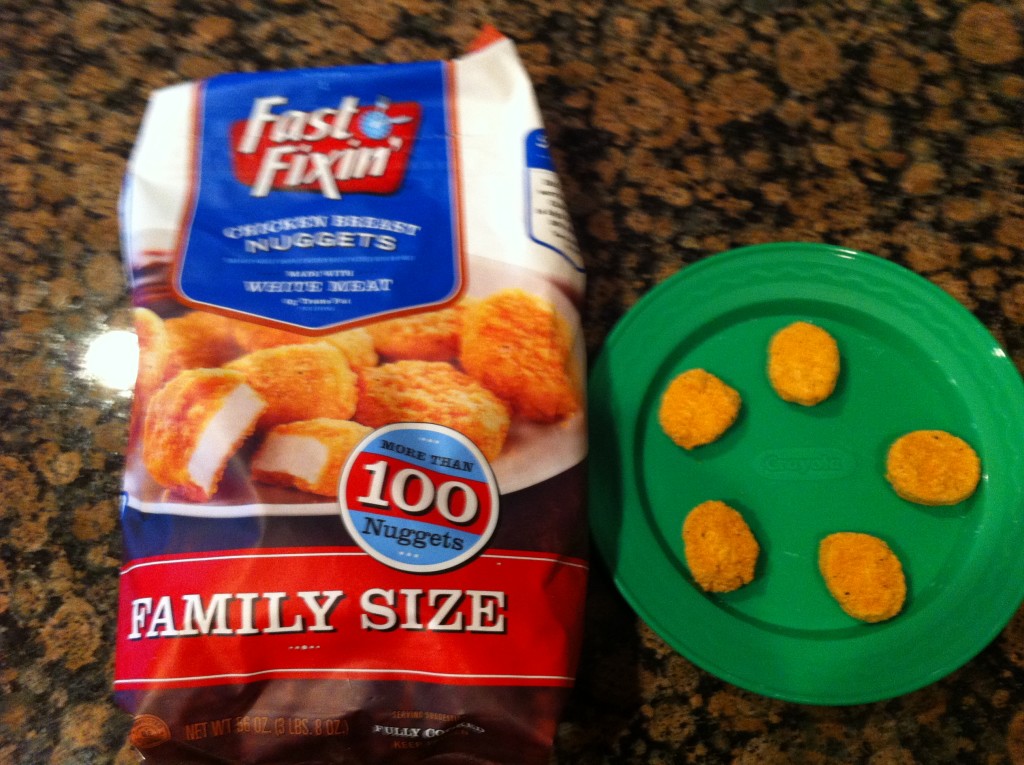 Fast Fixin' chicken nuggets are made with 25% less fat than the national brand leader. They are also more nutritional compared to other chicken nuggets in calories, calories from fat, saturated fat, cholesterol, sodium, carbohydrates, and fiber.  Fast fixin' nuggets are made with all natural white meat. The best part is that they taste delicious! Compared to other chicken nuggets, Fast Fixin' nuggets taste fresher. They are so moist that they almost melt in your mouth. The breading is very light making the nuggets even easier to chew. I would pick Fast Fixin' nuggets over any other nugget I have tried, and I have tried plenty of different brands! My son even asked for more, which doesn't happen often. Even their packaging is great. The family size bag is resealable, so no freezer burn.
Find them on Facebook for some great recipe ideas and be sure to check out their website for a $1.00 off coupon!
Faith and Family Reviews received the following product in exchange for writing a review. While we consider it a privilege to receive free products to review, our reviews are our honest opinion and thoughts of the product.
Share and Enjoy