Most moms of infants have some knowledge or experience with swaddling a baby. With my firstborn, the nurses in the hospital swaddled him in a receiving blanket. They did it so securely and fast, like second nature, and made it look so easy to do. When I arrived home I tried my hardest to swaddle him in a blanket, but I could never do it tight enough to make him feel secure. I tried using a swaddle I received from my baby shower, but he never liked it because it would not allow him to have his arms out.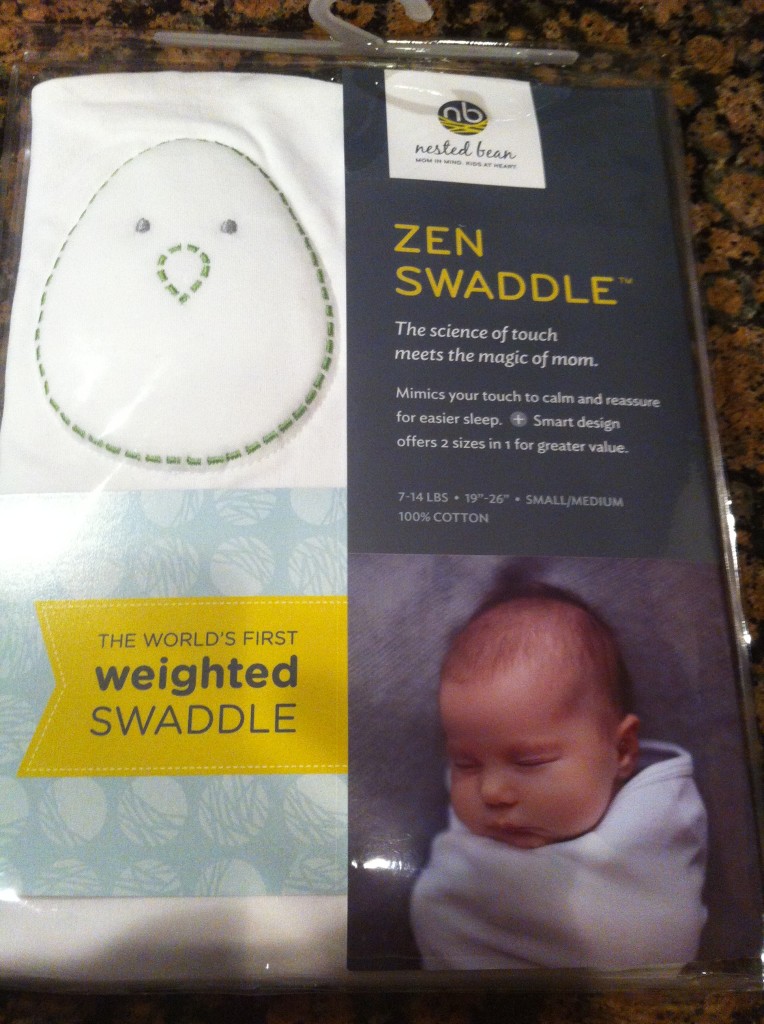 The Zen Swaddle solves both of these problems and does even more than I could have every imagined. First of all, it is ultra soft and machine washable (very important for busy moms). Next, it is weighted with poly-beads in specific areas to make your baby feel as though you are still holding her. The construction of the wrap helps the baby sleep through the startle reflex, common among most infants. The Zen Swaddle was designed in a way to fit newborns all the way up to 14 pounds. My favorite feature of this product is that it offers an arms-out option, perfect for babies like mine that want the security while being able to move their arms.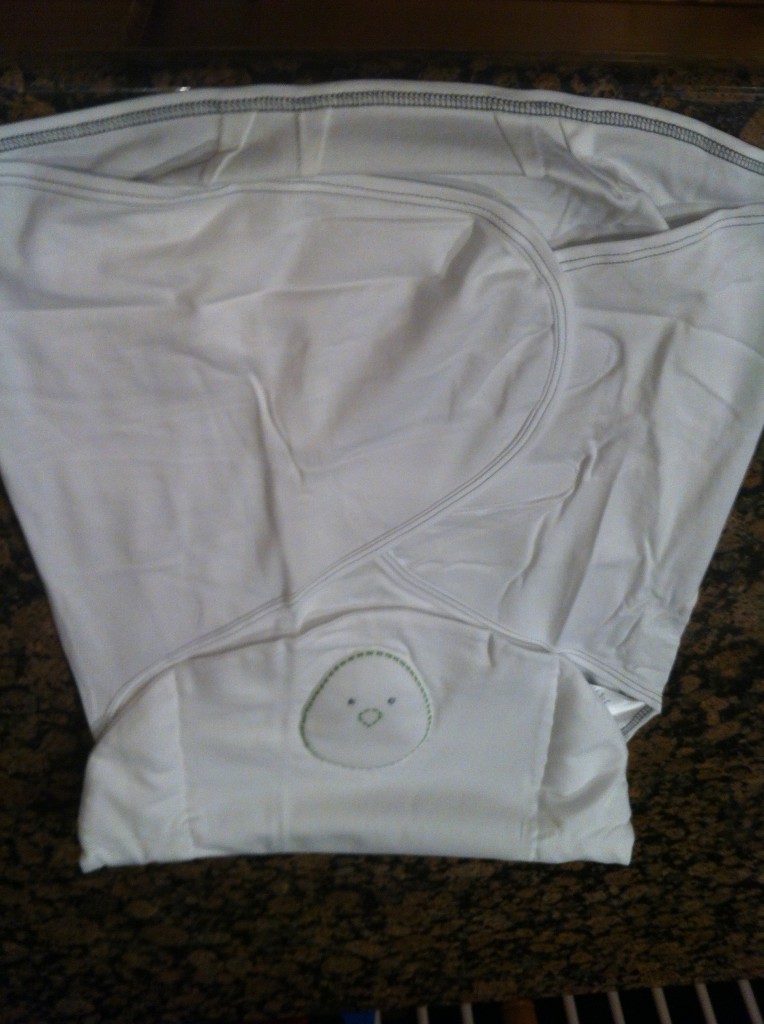 The Zen Swaddle comes with very clear step by step instructions to show exactly how to swaddle your baby. It can be found at select retailers as well as online and is available in three new prints: Dots, Wheels and Pods:
http://nestedbean.com/products
I can't wait to use this on my new little one in April!
This video will give you an overview of how the Zen Swaddle works:
Zen Swaddle Giveaway
You can enter to win your own Zen Swaddle below!
Faith and Family Reviews received the following product in exchange for writing a review. While we consider it a privilege to receive products to review, our reviews are our honest opinion and thoughts of the product.
Share and Enjoy