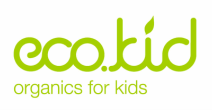 The company, eco.kid, is a company dedicated to making healthier choices for our children and our environment. Their products contain no synthetics, no silicone, no sulphate, no artificial preservatives, no artificial fragrances, and no artificial colouring. They have an entire line of products for children's hair, skin, and body. The products are most suitable for kids ages 3-12. I was able to review five of their products, in which I was extremely impressed.
Prevent and Prevent Sensitive Daily Shampoo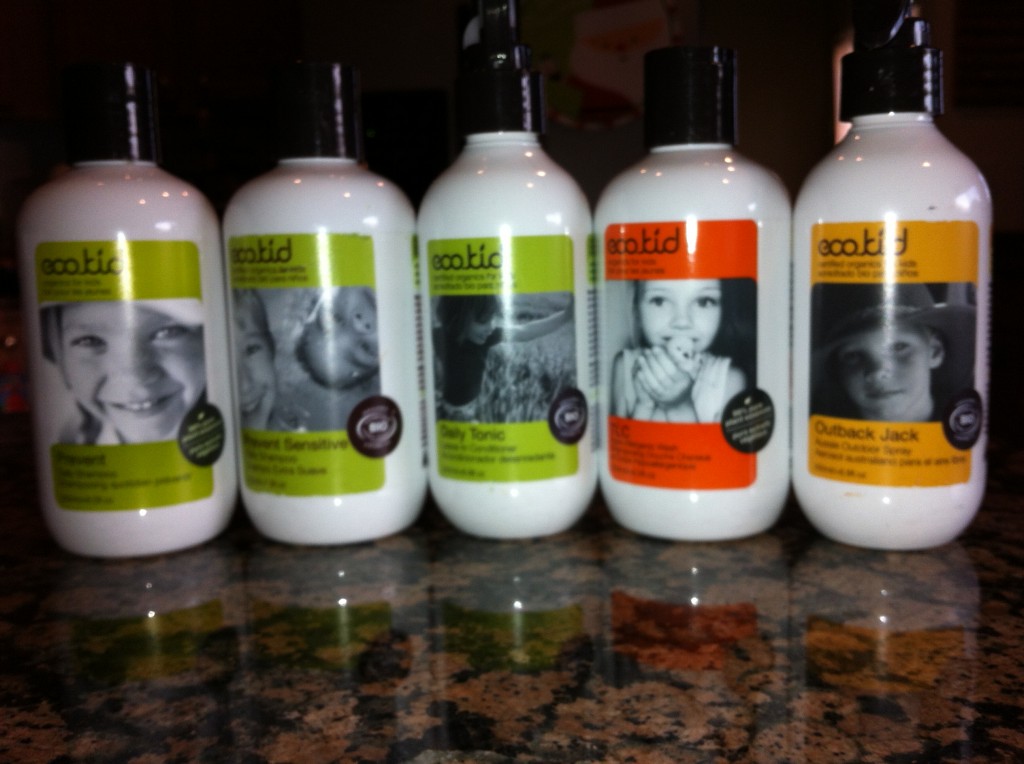 Prevent and Prevent Sensitive are shampoos that contain a botanical complex of Australian essential oils opposed to sulphate detergents. The goal of these shampoos is to make the hair unattractive to head lice, which is a common problem in children ages 3-12. I found both to be very gentle on my son's scalp. Both shampoos were easy to lather and easy to rinse out. They had a citrus like odor, and left the hair shiny and soft.
Daily Tonic Leave-In Conditioner
Daily Tonic is a leave-in conditioner enriched with organic moisturizers and ultramarine biopolymers that assist in detangling hair while adding strength and shine. I had a friend of the family try this on her 6 year old daughter's very curly hair. She raved and raved about how amazing the product help detangle her hair. She was amazed, too, at how shiny her daughter's hair was even the next day. Daily Tonic has a very light plant-like odor to it, and a little goes a long way.
TLC Hypo-Allergenic  Hair and Body Wash

TLC hypo-allergenic hair and body wash is a gentle, "no tears," formula for extra sensitive skin.  This was by far my favorite product.  It can be used on both the scalp and the body. My 3 year old son is very active, so switching back and forth between a shampoo and body wash is not the ideal situation. I loved that I could use this on his entire body and not worry if it should happen to get in his eyes. My son has sensitive skin, and TLC was so gentle on his skin. It lathered nicely, and rinsed away easily. It left his skin very soft and smooth. I liked that I only needed to use a small amount of it, too.
Outback Jack Aussie Outdoor Spray
The final product I received from eco.kid was their Outback Jack aussie outdoor spray, also called Bug-a-Bug. This is an organically certified hypo-allergenic insect repellent spray.  It soothes the skin and at the same time repels insects. It is a very light feeling spray that smells more like lotion than a bug repellent. It would be a great product for any family that spends lots of time in the outdoors, or even just going to the playground or beach.
Finding quality organically made products for children is a very arduous task. It makes it that much more difficult when your child has sensitive skin. Eco.kid products do it all. Their products contain all pure plant essences and certified organics and many of their products are designed for sensitive skin. These would definitely make great stocking stuffers.
For more information or see the other products they offer, visit their website.
We will be hosting a giveaway a week from Friday so be sure to come back and enter!
 Faith and Family Reviews received the following product in exchange for writing a review. While we consider it a privilege to receive free products to review, our reviews are our honest opinion and thoughts of the product.
Share and Enjoy