This is last minute notice but we have a movie screening Chicago opportunity. Those of you in the Chicago area have the chance to attend a FREE movie screening for Bette Midler, Marisa Tomei and Billy Crystal's new movie, Parental Guidance (Rated PG)! Looks funny!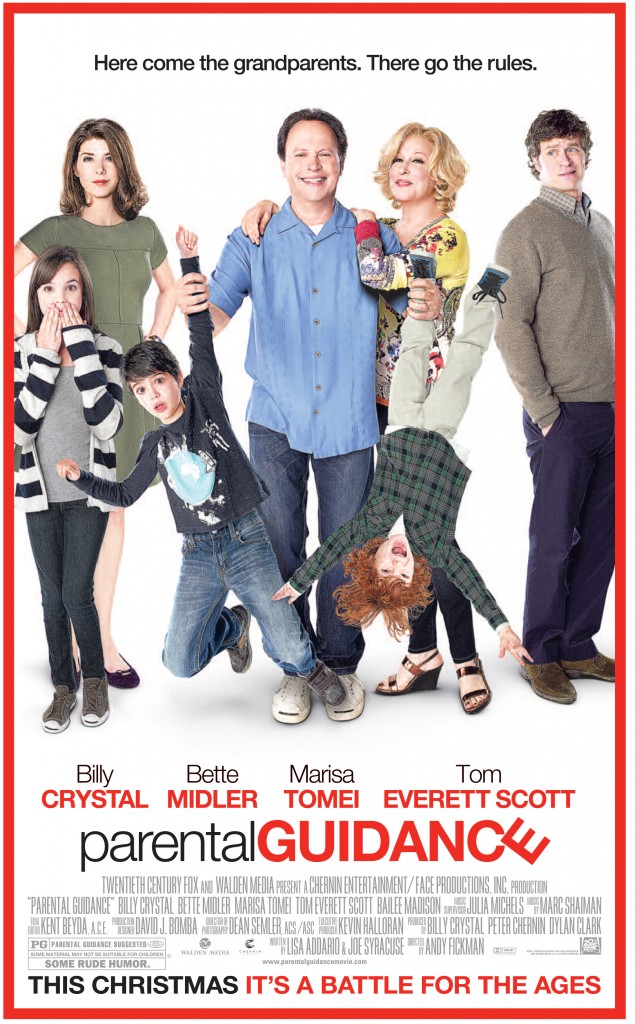 When: TONIGHT at 6:30pm
Where: AMC River East in Chicago
Arrive early because the movie screening is overbooked, like airlines, theaters do this too.
How can you get tickets? You and one guest can get tickets by going to this link:
https://www.gofobo.com/rsvp/promotion/7116e86caa7763fbd2d03bcd743b19c4
Watch the Parental Guidance trailer (this is a PG movie):
Please let us know if you attend and how you liked the movie, as none of us are unable to attend!

Share and Enjoy