With the holidays upon us… Mailpix.com offers a wonderful outlet to create wonderful holiday gifts, holiday cards, prints, and more. Mailpix.com is an online photo-processing center. They offer great prices on all your photo needs.
This holiday season they are running some wonderful promotions…just enter the promo codes at the link below. Additionally, you can enter many promo codes, at least one for each product ordered.
Here is the link to Mailpix.com's holiday deals (scroll down for deals): http://www.mailpix.com/
They have so many photo products and gifts to choose from …including but not limited to:
Mugs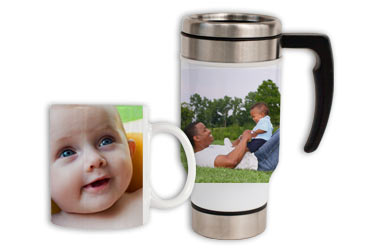 Fleece Blankets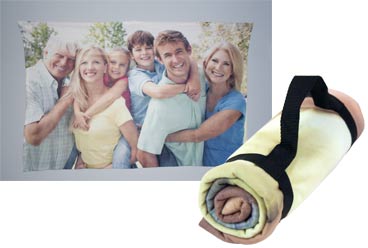 Ornaments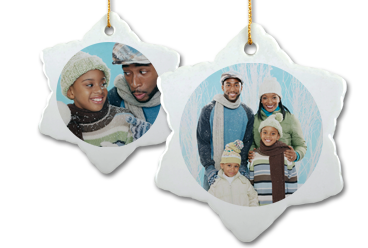 Calendars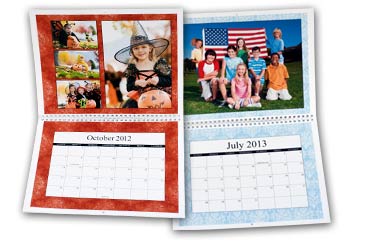 AND MUCH, MUCH MORE!
Of course they also have all of the traditional items for photo lovers…prints, canvas prints, photo books, etc.
For the Holiday season Mailpix.com is also offering a Free deal for potential customers who want to try out the site. This is a great way to try out the product without monetary investment. Please see the deal at this link: http://www.mailpix.com/deals/giveaway
Our Review:
I enjoyed using Mailpix.com…it was a fast easy way to get my photos ordered for Christmas. I liked the ease of uploading my pictures to their site. The pictures are stored in your account by folder you name and can be used from project to project…all you need to do is drag and drop the photo into the selecte4d project you design.
We choose a few products for this review. The first one we choose was a photo Christmas card. The hardest part of the process of the Christmas card creator was to choose from the many designs and templates available…there were SO many. I was also very surprised that their text covered a variety of language for variant tastes… from Happy Holidays to Christmas Blessings. Concurrently, for those who celebrate holidays other than Christmas they do have "winter" cards and also a nice selection of Hanukah cards.
The second selection we chose was their calendar option. I found that this was a very reasonable price on their website…only 9.00 (with promo code) for a 8.5 x 11 calendar. We were very impressed with the selection for the calendars. The graphic and layout choices were wonderful. We of course manipulated our layouts to fit our tastes. This was very easy to do on the website… just delete unwanted boxes and replace with new ones! One other thing we REALLY liked that they had an instant picture editor that would crop and fix your pictures then replace them right away… I know I used to have to edit the picture in different software and then resave the picture and upload again…this process was much easier.
The Cons:
There were not many cons to this website. However, the site did make you download Microsoft Silverlight in order to use their site (which was not a big deal for me, but could be an issue if you are low on memory).
The only other con is that you have to wait to get your pictures. I am used to using Walgreens photo department where I create pictures and gifts online and then pick up the next day from their photo department. But this is not really a "con" but an impatience issue on my part J
Overall, we really liked the ease and variety of Mailpix.com. I cannot wait to get my pictures…, which will be here soon, and I am sure I will be happy with the results. I will let you know in about 6-9 days.
Visit these links to learn more about Mailpix and follow them via social media:
https://www.facebook.com/MailPix
http://twitter.com/mailpix1
http://www.mailpixblog.com/
http://pinterest.com/mailpix/
Faith and Family Reviews received the following product in exchange for writing a review. While we consider it a privilege to receive free products to review, our reviews are our honest opinion and thoughts of the product.
Share and Enjoy