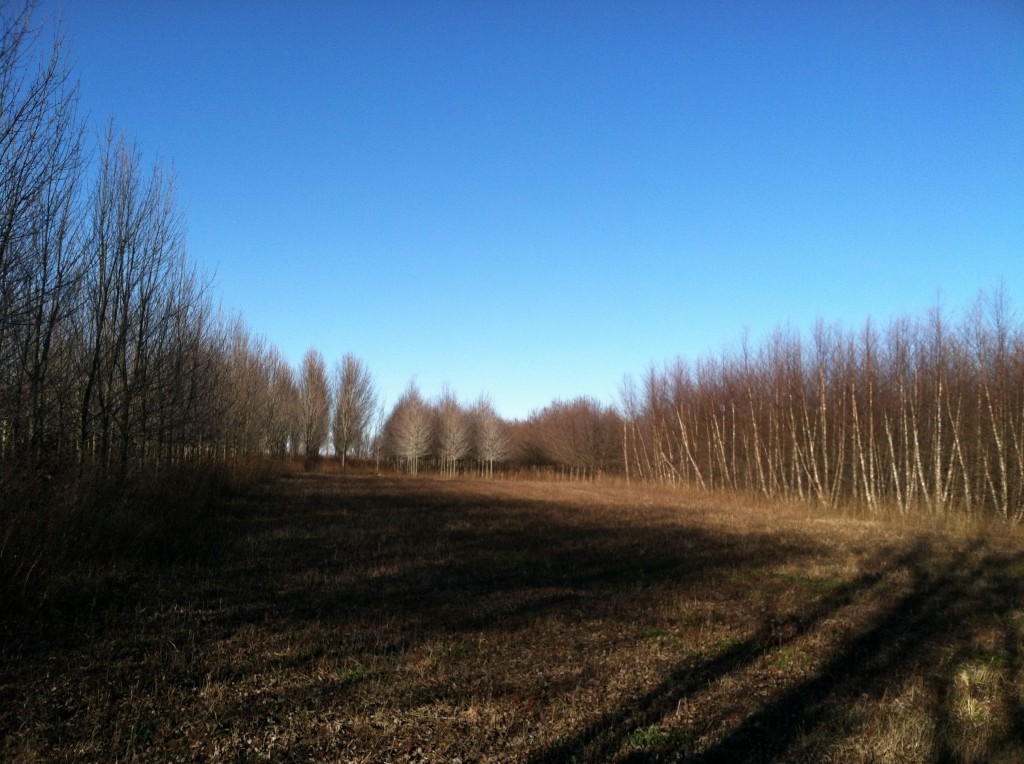 We went Christmas tree hunting at a friend's farm. They had a beautiful white birch grove as well as a grove of silver trees that this photo does not do justice. It was beautiful.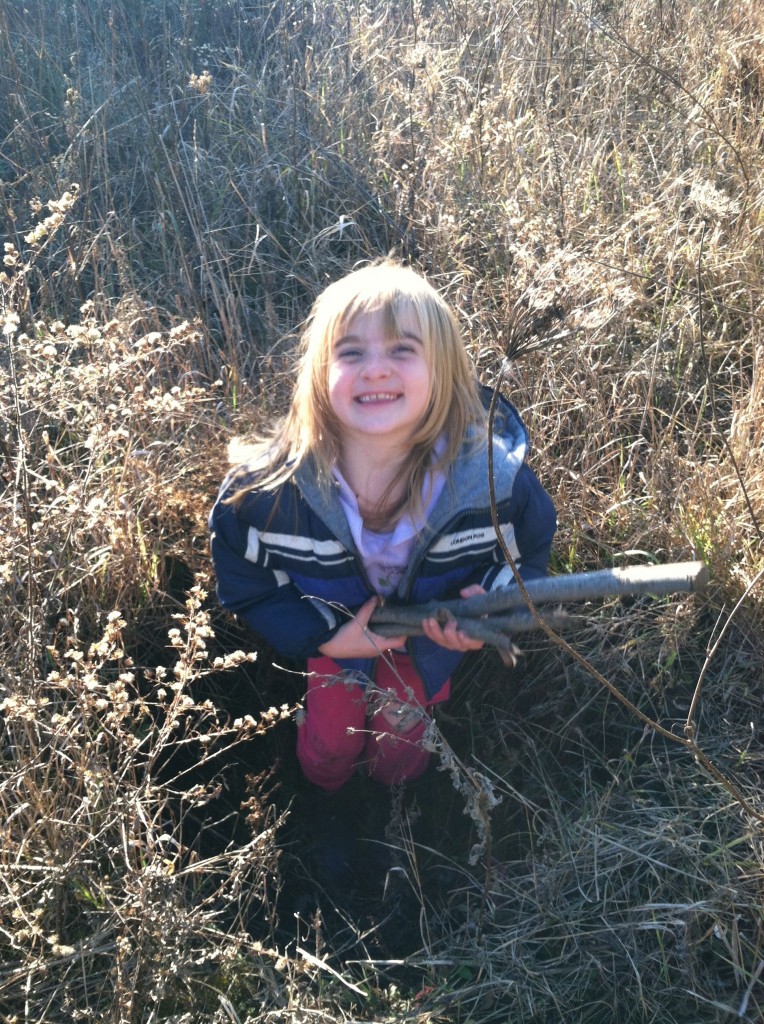 In our search we had to be careful for holes left from where trees were dug up. Blondie is standing in on in this photo. Our friends' farm use to be a tree nursery.
We eventually found a tree very similar to this one. It was huge and a monstrosity to get into the van!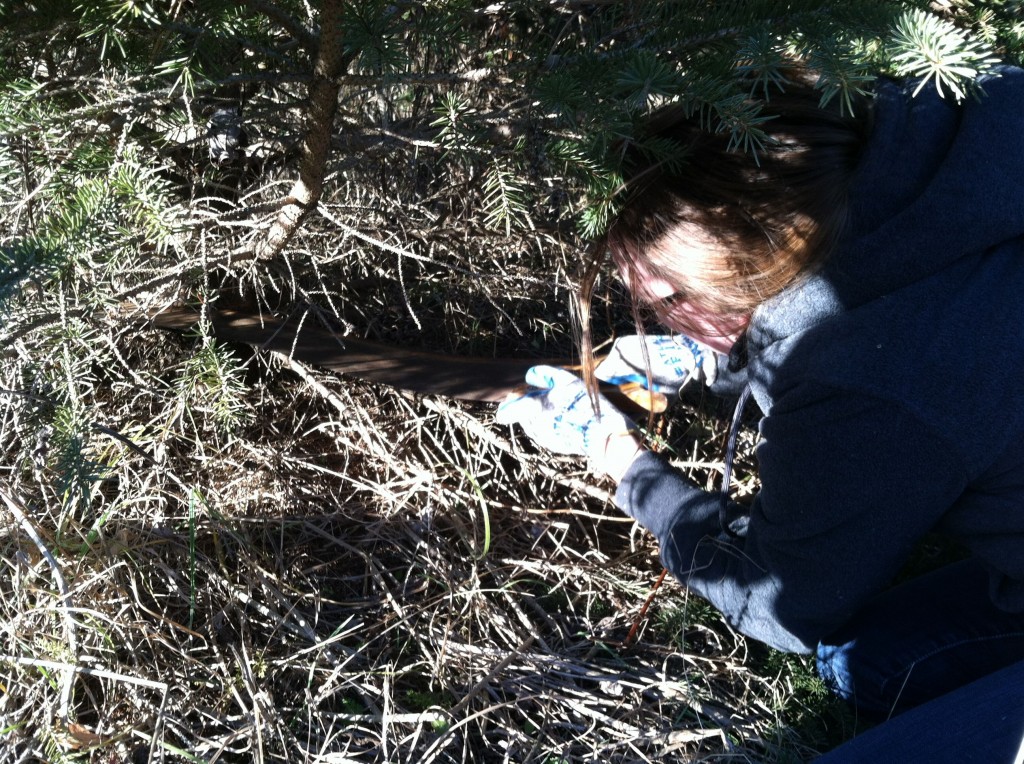 We each took turns cutting down the Christmas tree. We actually had to go back out and buy a new saw because ours was too dull to do anything significant in the way of cutting. Makes for an interesting story to pass down through the years.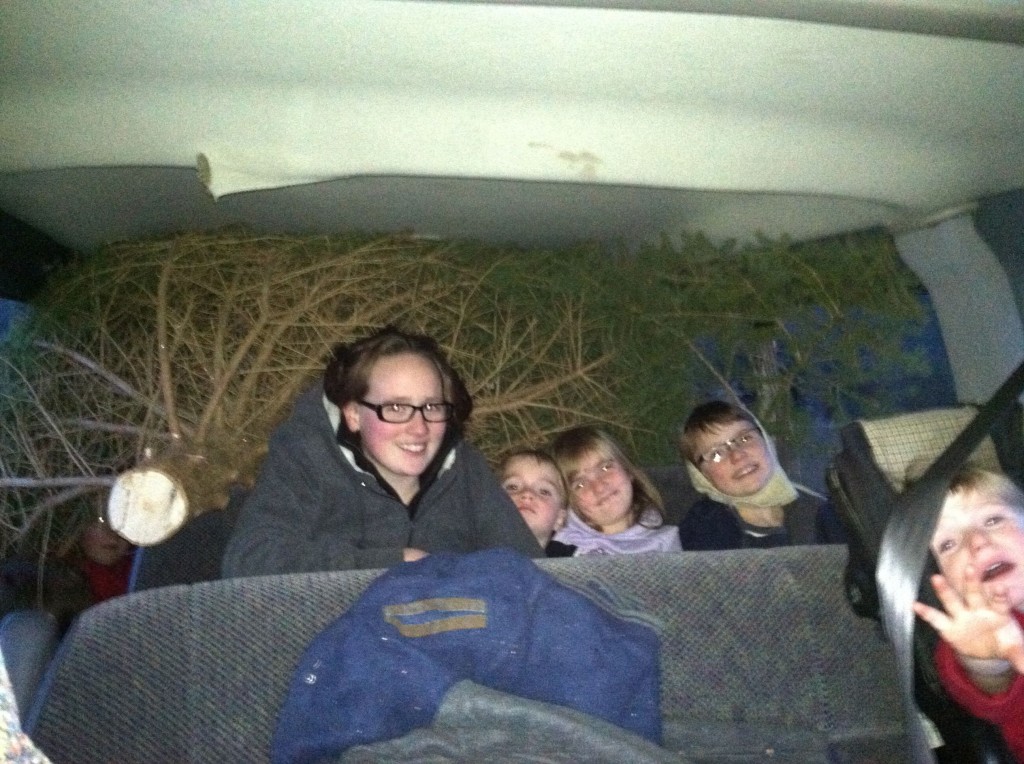 When we finally got the Christmas tree shoved into the van it was a tight squeeze for everyone to get back into their seats.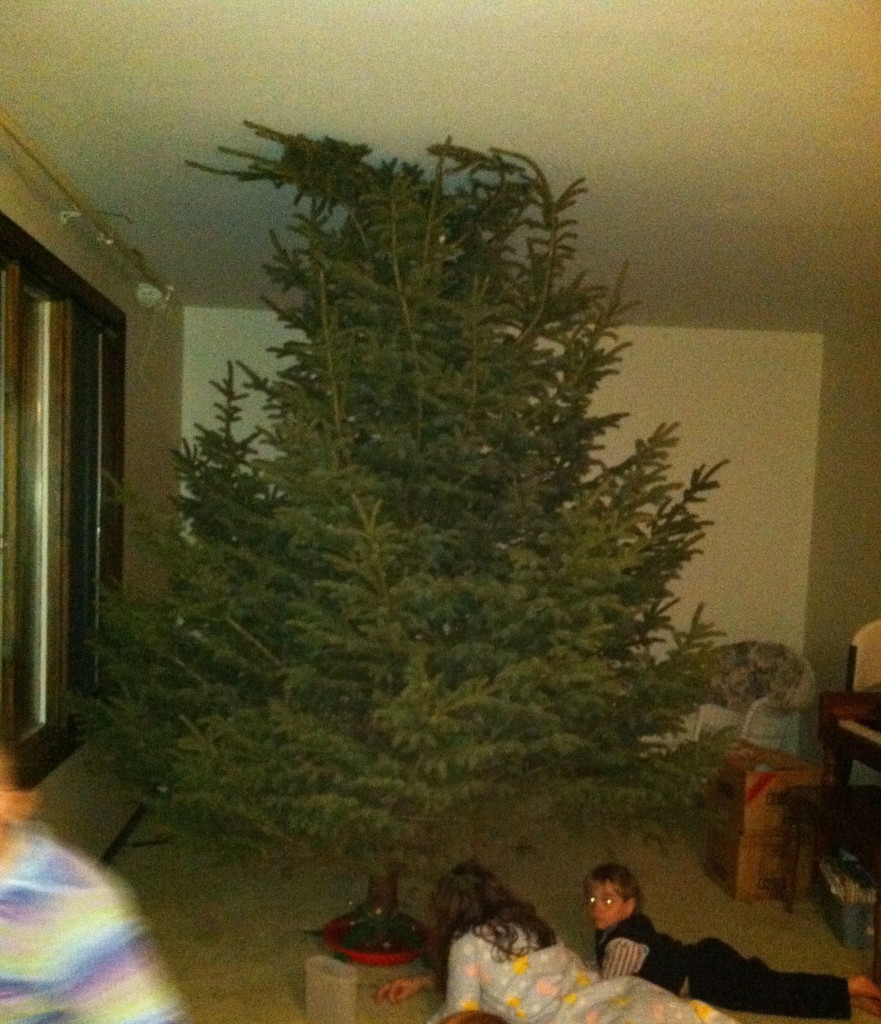 This is what the tree looked like for a few days. It took a few extra cuts to get it just right and I haven't yet taken an updated photo of it cut down to size or completely decorated.
When do you put up your tree?

Share and Enjoy