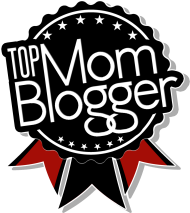 Top Mom Blogger Review
Blogging is a part of my life. No matter where I am at whether it's being super excited to share every little detail about some event in my life, a new product or opportunity or whether I'm tired and heading towards burnout, blogging is a part of me. Maybe you can relate.
If you have ever been interested in blogging or have wondered how to improve your blog, then help is here! Top Mom Bloggers is a website chock full of learning opportunities from free downloads, blogger challenges, blogger interviews (Don't be surprised to see one from me, I was, because I had forgotten all about responding to the interview questions!) to monetizing your blog and help you master the art of blogging.
Something new I learned
Posts should be at about a 4th grade reading level to be well understood by search engine "bots".
I did not know that. Interesting that they don't make search engine "bots" smarter than 4th grade, eh?

I enjoyed scanning through the articles and posts. I had hoped to come across some training calls, but alas, they aren't any uploaded yet. Boo hoo.

My Thoughts About Top Mom Blogger
In my Top Mom Blogger review of the site I found the site very easy to navigate. I really appreciated the reminders and encouragement the authors gave, but because I have read enough over the years I fear most of the content for a seasoned blogger will be "old" so to speak. And while I think the site is definitely geared towards newbies or those just beginning their blogging career, seasoned bloggers will still benefit from the goal setting, organization tips, tricks, training calls and content inspiration posts. I love ideas to help me create new content!
While I was a tad disappointed there wasn't more meat (for seasoned bloggers) to the site, I realize the site is still in progress and the authors, Trisha and Lynsey are adding new content every day.

Top Mom Blogger Membership
Top Mom Blogger is a membership site, after all it is offering valuable training, tips and information from seasoned bloggers; who are already earning an income from blogging. Membership is just $9.95/month and I bet you'll learn how to make that back with the education you receive. I know forum I joined costs me less than $9.95/month and I make that back multiple times over so it's worth it to me.

Top Mom Blogger 6 Month Membership Access Giveaway!
Top Mom Blogger is giving away a 6 month membership access to their training community…free of charge. Just enter below!

Faith and Family Reviews reviewed the following website in exchange for membership access. While we consider it a privilege to receive compensation for reviews, our thoughts and opinions are our own.
Share and Enjoy