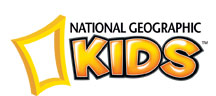 We love books here at our house and it has been an educational goal to instill a love of reading and learning in our children. After all if they develop a love of books they can learn almost anything on their own simply by reading. We have a reading program we use in our homeschool that has been effective with our girls but not so much our boys so we've been supplementing their reading with other books they want to read.
A few of weeks ago when we received a package containing the National Geographic Super Reader Kit our children sat down right away to read the four books it contained! They love animals and learning more about them. We also have a couple of children who are weather watchers, like their daddy, and they liked the weather stories told in the Wacky But True book.
We didn't agree with the evolutionary slant of some of the books, but thankfully our children know what we/they believe. That would be the only reason we would choose not to use or recommend it to other Christians. We'd at least give an advance warning of it containing evolution.
Here are a few of the children's thoughts about the books in the National Geographic Super Reader Kit:
Castle Book
My 13 year old daughter said she learned stuff in the castle book that she didn't know before. That's huge as she is a voracious reader and has read many castle/medieval books.
Shark Book
An interesting book about sharks, which included Bethany's shark attack was featured in the movie "Soul Surfer". The children really liked this book.

Animal Stories Book
This book is about bad behavior in animals. One dog almost set the house on fire and died. Some of the bad behavior turned out to be good, like a naughty little orangutang who was kind of like Curious George and got into things, but actually saved a man's life.
Wacky/Crazy But True…Book
The children thought this book was awesome. Full of fun, wacky/crazy but true facts and snippets about science, history, geography etc.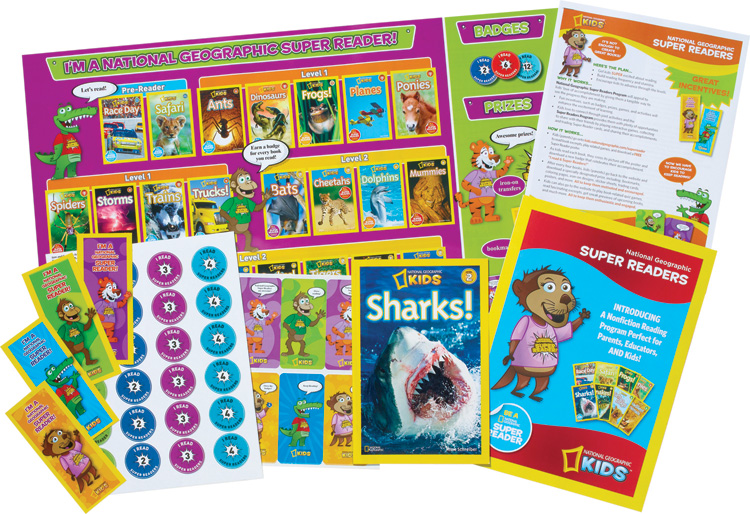 Overall our children really did enjoy the content of the books, we really didn't use the extras because as I said they sat down right away to read the books and there was no need to give them motivators of stickers or book marks. Not to say it wasn't cute or a great idea, our children just already love to read, but I can see how it may be motivating to those who are struggling with reading.
You may Find National Geographic online at:
kids.nationalgeographic.com/superreader
kids.nationalgeographic.com
Facebook.com/NatGeoBooks
Twitter.com/NGKidsBks
Thumbs up from us!
Three of you have the opportunity to win a kit of your own. Just fill out the Rafflecopter below:

I received this product for free from the sponsor of the Moms MeetSM program, May Media Group LLC, who received it directly from the manufacturer, National Geographic. As a Moms MeetSM blogger, I agreed to use this product and post my opinion on my blog. My opinions do not necessarily reflect the opinions of May Media Group LLC or the manufacturer of the product.
Share and Enjoy