Years ago at a church we attended we participated in Operation Christmas Child with our two older children, they were wee things, but I don't think we have done it since. The past couple of years one of our daughters has been asking to do up shoe boxes for children but we just have never got around to it….shame on me! Then BlogFrog sent out an invitation to participate in this year's Operation Christmas Child shoe box campaign. Of course I had to do it, if only to hold myself accountable to get it done! I still found myself getting the shoe boxes and contents for it together at the last minute due to my tooth issue and the fact that I never put it on my Google calendar. I had it on my blog calendar and BlogFrog's calendar but not mine, which is the one I use to send myself reminders of events, important posts coming due etc. We finally took a trip out one day last week to gather enough items to do four shoe boxes – 2 boys and 2 girls. I paired up our children so they could all participate in putting a box together for a child.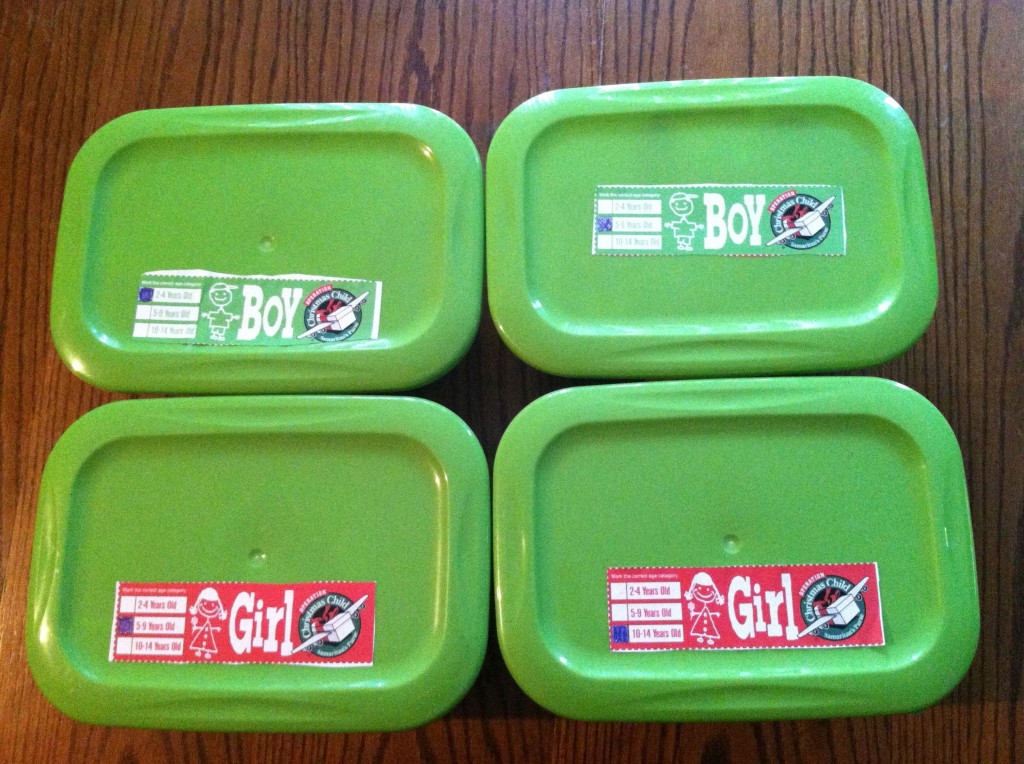 The shoebox campaign is a wonderful way to teach our children kindness, compassion and generosity! At the risk of sounding like a broken record, I love opportunities like this because it helps us instill these values in our children by doing not just saying it.

Our Shoe Boxes
As I said before, I decided that we'd do four shoe boxes because I thought it would mean more to the children if they were able to pair up with a sibling and do some of the gift selections and shopping on their own…with a little guidance and a few parameters.
We chose a few things from our school supply stash and then we went to Dollar General, Family Dollar and Walmart for the rest.
Here is a video of the children as we put the shoe boxes together:
Our older boys were probably the least enthusiastic and our older daughter had to take our youngest son out of the room before we even started because he was trying to eat the treats we bought for each shoebox!
Junior was after all the treats for the shoe boxes so my oldest had to take care of him while we did up the boxes! Then he got into a tube of toothpaste. Never a dull moment around here.
I am never for sure how much the younger children take in on projects like this, but I do know from raising our older daughters giving back projects eventually means a lot more to them than it did. That's why I like doing special compassion projects to make them aware of other people's needs and put them first instead of themselves.
We are already planning on participating in putting together shoe boxes for Operation Christmas Child next year! We thought we'd start right away so we could give more shoe boxes – my second oldest's idea.

Share and Enjoy