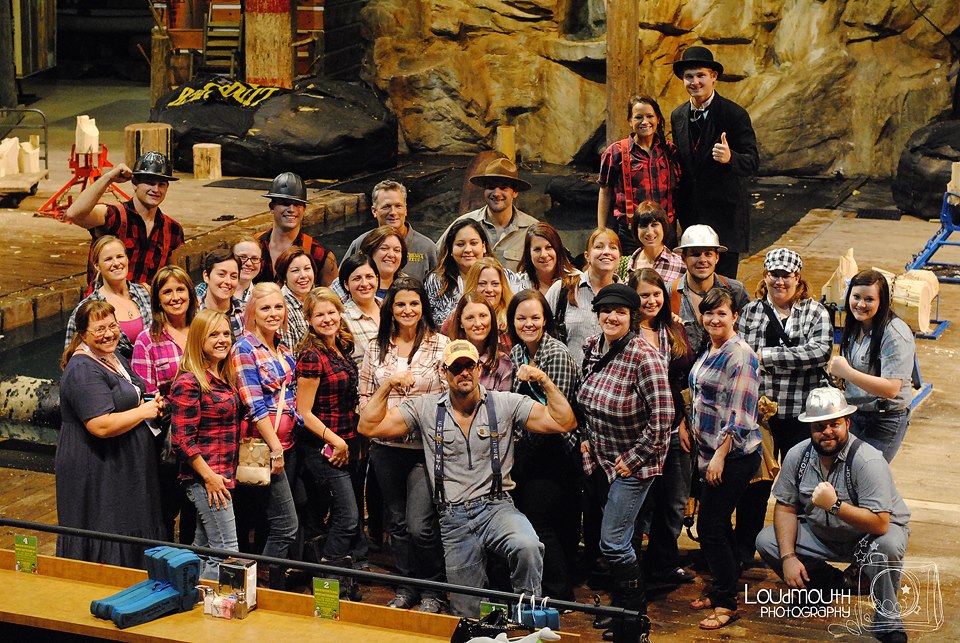 Courtesy of Brandy at Not So Average Mama and Loud Mouth Photography.
Lumberjack Feud was another one of the highlights of Brandcation Blog Cabin in Pigeon Forge, Tennessee. I am not sure what you think of when you hear Lumberjack Feud, but it is all about a feud between lumberjacks. And no, it isn't geared towards men. This is a family-friendly show.
History of Lumberjack Feud
According to Pigeon Forge history one of our fair presidents decided to take over land in Pigeon Ford, the thing is it belonged to lumberjacks. Yes, this is true. The feud part not so much. Lumberjack Feud has magnified the so called feud between two families into a dinner show, much like Dolly's Dixie Stampede in the way it is set up with dinner and a show, but the similarities stop there.
The CEO of Lumberjack Feud is a third or fourth generation lumberjack, which is pretty neat.
Lumberjack Show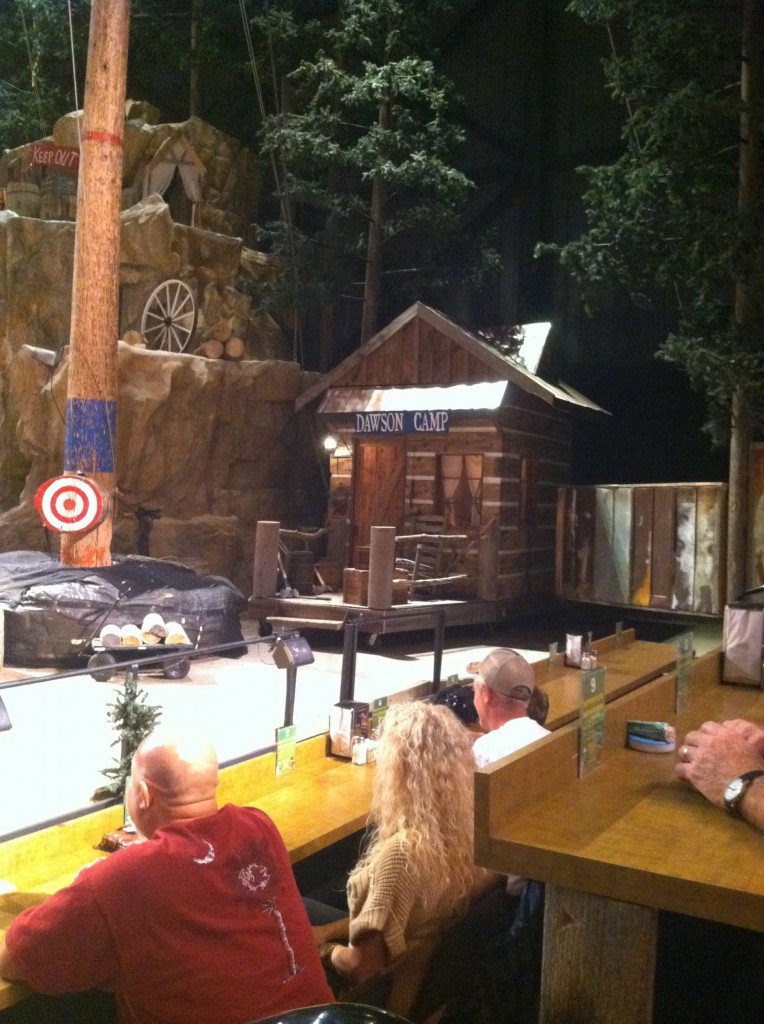 During the show two lumberjack families, the McGraws and Dawsons are feuding, nah they weren't fist fighting or anything but they were competing in lots of different lumberjack activities. The families' dogs even competed! It is highly entertaining and fun to watch.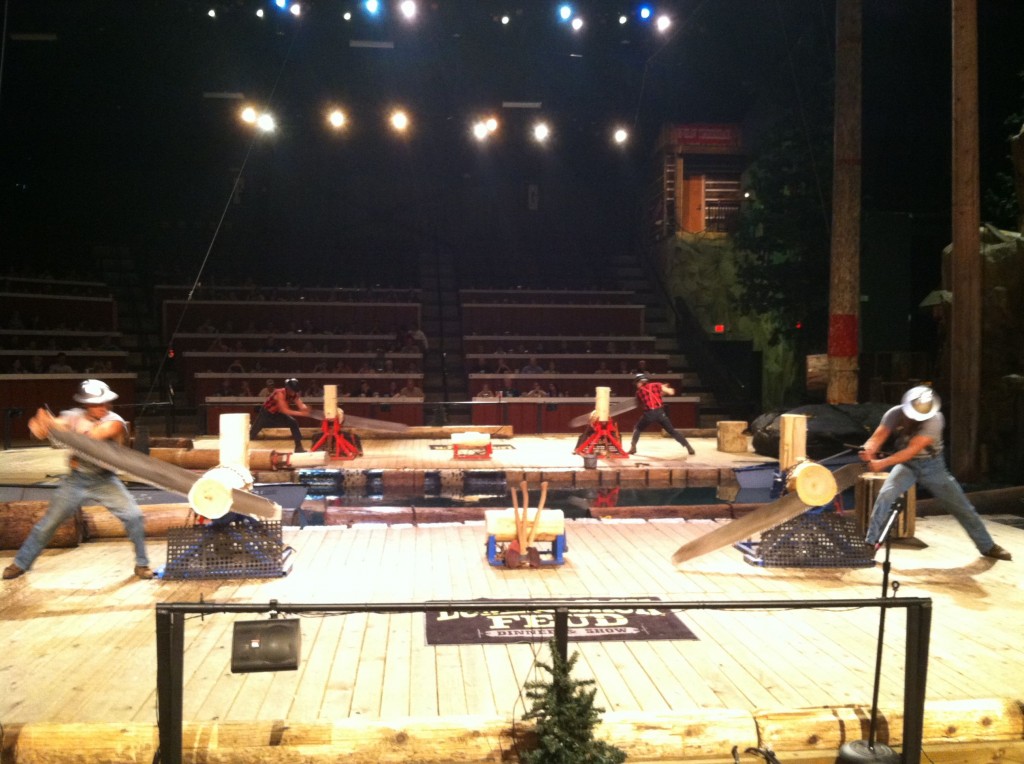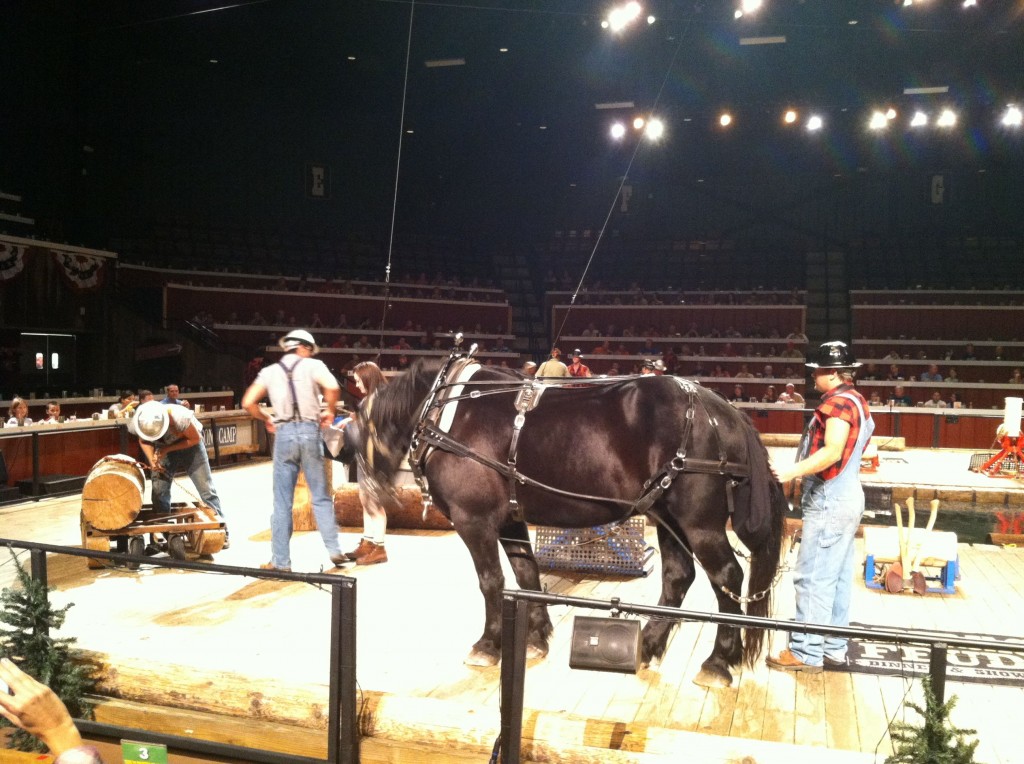 Again at this dinner show the audience are participants and divided into sides to cheer on the McGraw and the Dawson families. We bloggers hooted, hollered and "Yo-ho'd"…yep, I just divulged a show "secret".
There was also a couple other characters who tickled our funny bones, Camper Bob and a certain young "lady".
Lumberjack Dinner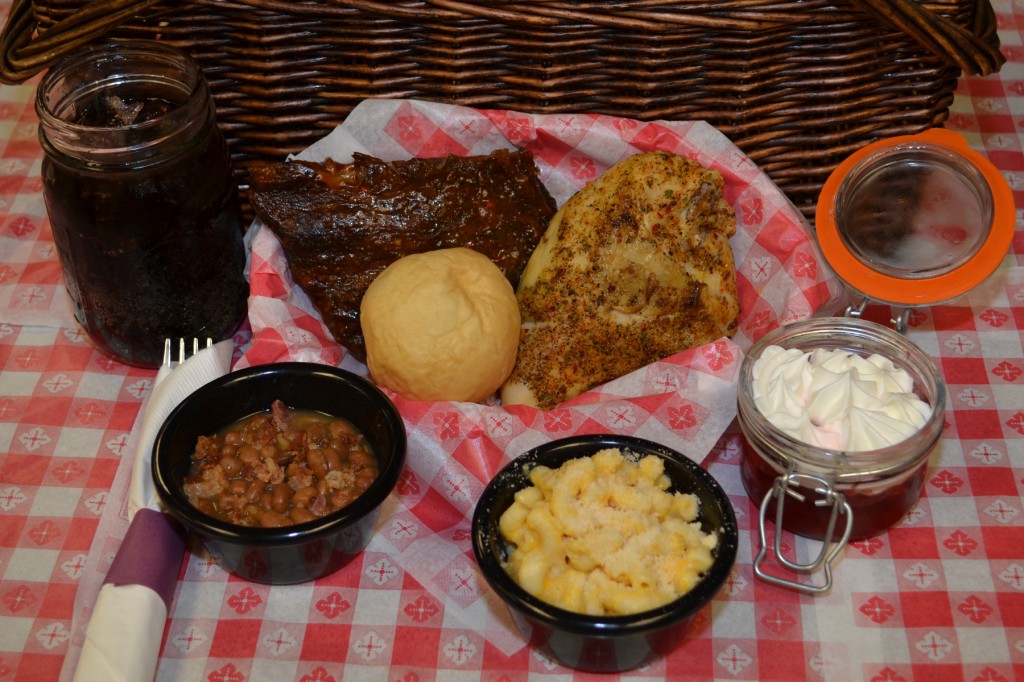 Photo courtesy of Lumberjack Feud
The Lumberjack dinner was delicious. It included as stated on their website since I am forgetting everything 8 days post-Brandcation:
Mouthwatering BBQ ribs, a savory Mesquite baked chicken breast, creamy baked Macaroni 'N Cheese, home-style baked beans, and a piping hot dinner roll. Top off this fantastic meal with our all-American, homemade, strawberry shortcake for dessert!
Choose your favorite beverage: Pepsi products, Iced Tea, or Coffee. FREE refills!
Lumberjack Shop
Lumberjack Feud has an awesome gift shop of lots of unique, fun and useful gifts.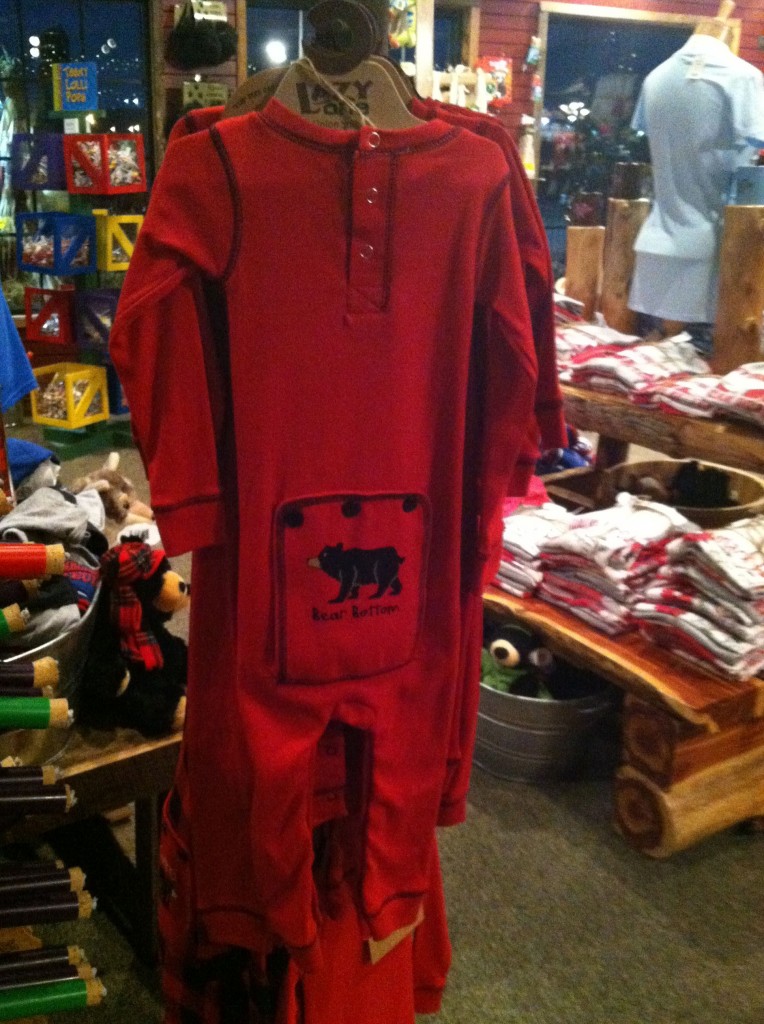 These were adorable…and I think a certain blogger bought herself some, right Toni?

I loved the old photos of lumberjacks that adorned the walls and hallways of the impressive Lumberjack Feud building. I wish I had taken more time to read more of the history displayed there. Next time…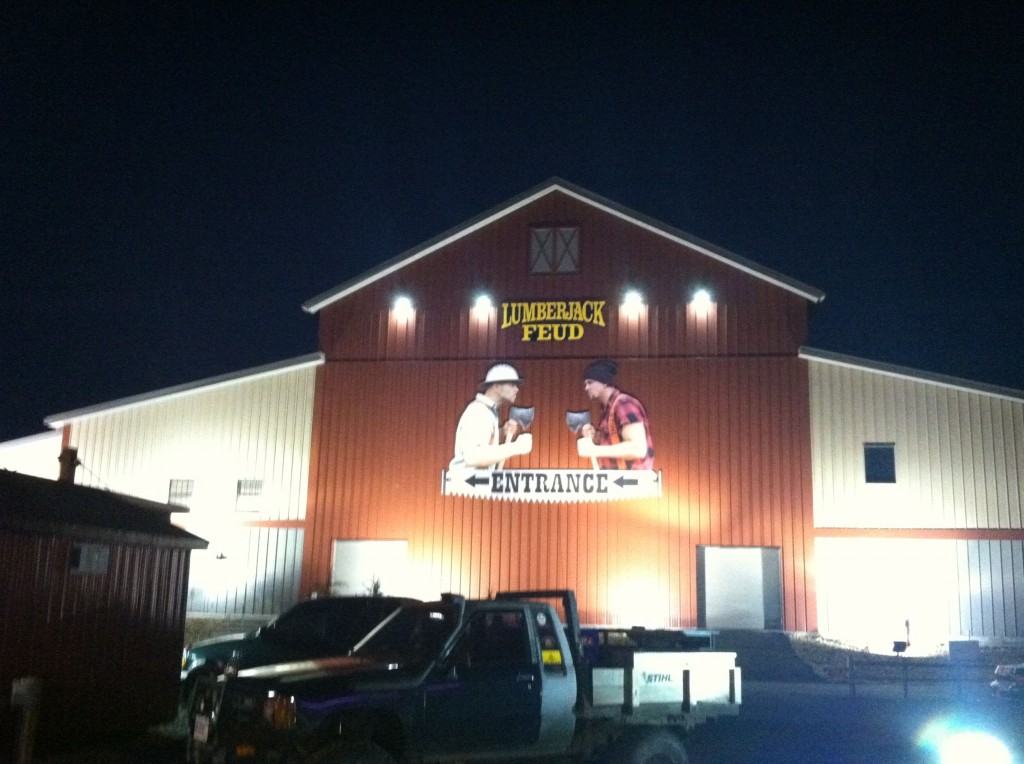 Lumberjack Feud is another great place to visit. I know I've said it a lot in the last week, but this is another place I want to take my family to when we plan a trip to Pigeon Forge, Tennesse.
So if you'd like to learn more or to connect with Lumberjack Feud visit them here:

www.LumberjackFeud.com/
Facebook
Twitter

Companies may have provided media rate or media tickets to assist in facilitation of this article. Experiences are all real and all opinions are my own.
Share and Enjoy