Do you know anyone battling breast cancer? October is Breast Cancer Awareness Month and 1 in 8 women will be diagnosed with breast dancer in a lifetime and 289,000 new cases are expected to be diagnosed in US women in 2012. Incredible and sobering. I just went to a seminar on hormones this past weekend and according to the speaker (who has seen NO breast cancer patients in his practice) low progesterone may be the cause of breast cancer in some women. So keep that in mind as suggestion to loved ones and friends, and if they do want to look into it and get their progesterone tested it should be at 10 or above, even if the test says 5 is normal because labs averages are skewed in a major way. Labs throw out the first and last 100 and make the middle numbers their average. Just something I learned at the seminar.
I wanted to help share the news of Funky Buddy and Breast Cancer Awareness Month by sharing a couple of other resources with you.

Funky Buddy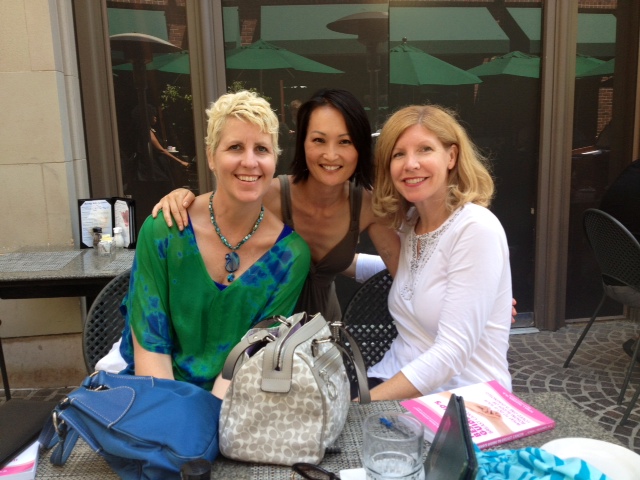 Funky Buddy is simply a buddy program created by Dr. Kristi Funk of Pink Lotus Breast Center in Los Angeles. It's purpose is to pair newly diagnosed patients with patients she had already treated.
Best Friend's Guide to Breast Cancer Book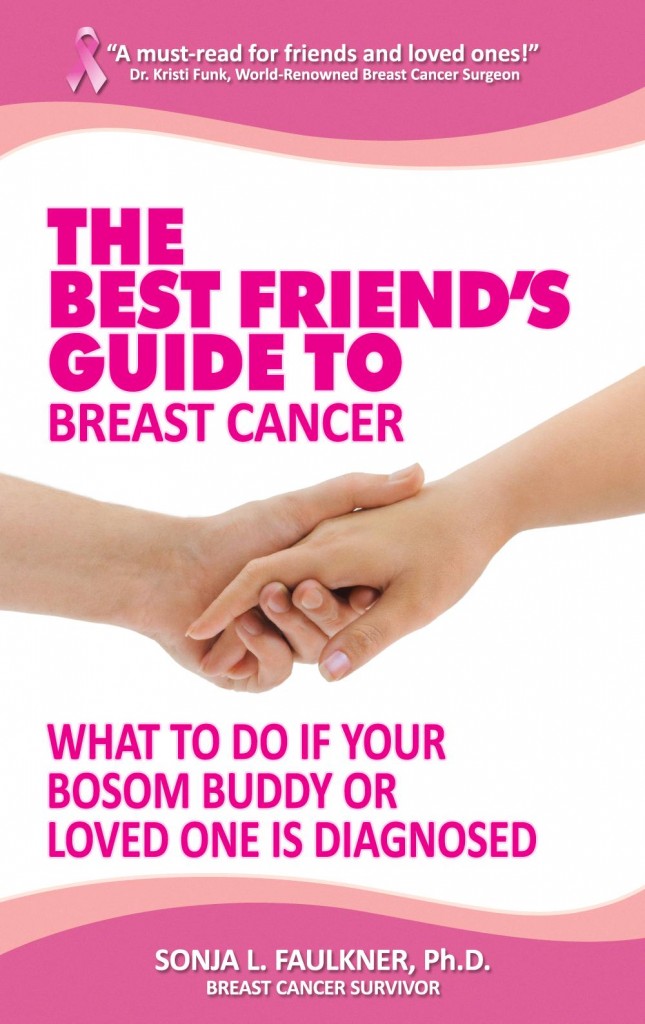 Food is Medicine: The Best Friend's Guide to Breast Cancer has an appendix of 30 tried-and-true family recipes! I am featuring one of those recipes below that I am really looking forward to trying – have to get zucchini and blueberries first!
Lemony Blueberry Zucchini Loaf (Source: The Best Friend's Guide to Breast Cancer)
Zucchini is a good source of vitamins A, K, and B6, as well as vitamin C, which has antioxidant and anti-inflammatory properties. Another bonus: it's rich in the minerals potassium, manganese, and magnesium, which help with immune function. This loaf packs an even greater nutritional punch thanks to the blueberries, well-known as one of nature's most potent cancer fighters. To top it off, the hint of lemon tingles the tongue and gives a boost to the blandness of the zucchini.

The loaf is hearty enough for breakfast and handy for snacking, too. Because it's not too sweet, your friend or loved one will find that it's mild enough if she's queasy, and the ground ginger will soothe her churning stomach as well. I've found that it's easy to get down when most food isn't appealing. Of course, it's a tasty treat when she has her appetite, too!

You'll need:

1 cup of blueberries
2 cups of peeled, shredded zucchini
3 eggs
¾ cup of vegetable oil
1 and ½ cups of sugar
2 teaspoons of lemon extract
2 and ½ cups of flour
1 teaspoon of salt
½ teaspoon of nutmeg
¼ teaspoon of ginger
1 teaspoon of baking soda
2 teaspoons of baking powder
1 cup of chopped walnuts (optional)
Crisco

1) Heat oven to 350°. Grease only the bottom of two glass loaf pans with Crisco.

2) In one bowl, beat the eggs, then add vegetable oil, sugar, and lemon extract until well blended.

3) In another bowl, sift the flour, salt, nutmeg, ginger, baking soda, and baking powder.

4) Add the dry ingredients to the wet and mix until well-incorporated, then fold in the zucchini, then blueberries and walnuts. Pour into the two loaf pans.

Bake for about 50 minutes or until a toothpick comes out clean.
A portion of proceeds (20%) from sales of the book is going to support Pink Lotus Petals.

Share and Enjoy