I don't know if you knew this or not because I didn't until last week, but September is self improvement month. I want to talk a little about my own goals in that department as well as self improvement and Cool Sculpting. While today is the last day of the month I can honestly say that I did work on my own self-improvement when I participated in Mamavation's 2-Week Challenge.
However, for the the last two weeks since the challenge ended I have not been doing well at all in the exercise department. If you remember I had really wanted to keep up with my daily exercise. I have failed. My eating habits have gone a little downhill too.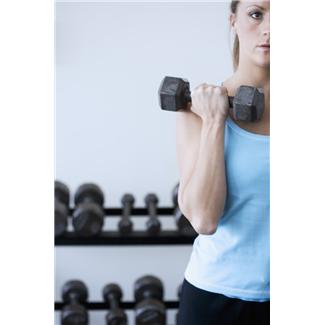 I need to come up with a plan of action, like having a set time to exercise each day and sticking to it or else I don't think I'll ever get back in the habit of regular, daily exercise. It use to be so easy and now it's such a struggle.
I really think exercising right when I get up is going to be the key or else it just won't get done because I'll start work and won't stop until late at night. I tried exercising right before bed and it was brutal because I was doing it when I was exhausted and not when I was full of energy first thing in the morning.
That's my goal, get up, exercise right away, at least 5x/week because it's the only way I'll reach my weight loss goals. Along with the exercise, I want to reach the goal of 10K steps every day too (measured with my pedometer).

Self Improvement Month and CoolSculpting

What is CoolSculpting?
It is a new FDA approved, non-invasive procedure for fat reduction. It involves no knives, no suction hoses, no needles and not even lasers are used. CoolSculpting is a procedure that freezes your fat cells without harming your skin. After your treatment, you get on with your busy day. According to their Facebook page, people see an average of 20% reduction in fat after one visit. If it's necessary, you and your doctor may decide on more treatments at which time more fact reduction is to be expected. No pills or supplements are required as long as you maintain your weight with normal diet and exercise, your long-term results should remain stable. Hello, you again.
Sounds pretty cool, eh? I don't know about you but it sounds a lot more appealing than undergoing the knife.
Have you ever considered weight reduction surgery of any kind? I never have…until I started watching the past season of Extreme Weight Loss. That's when I realized how it almost seemed necessary for people who lose a lot of weight to do something with their excess skin.
In honor of Self-Improvement Month, CoolSculpting is hosting a Self-Improvement Instant-Win Challenge inviting you to make one small pledge on how you will improve your health and fitness routine this month (and future months since the challenge goes through the first week of October). If you do make a pledge to improve something, you will be given the opportunity to win one of 10 instant win $50 Amazon e-cards or the grand prize of a $500 American Express Gift Card. Who couldn't use an extra $50 or $500 right now?

Enter the pledge on CoolSculpting's Facebook sweepstakes page.
You might also like to connect with them at their website: http://www.coolsculpting.com, Facebook and Twitter @CoolSculpting. To find a CoolSculpting provider visit: http://www.coolsculpting.com/find-a-center

This is a sponsored post for CoolSculpting by ZELTIQ.
Share and Enjoy