Last week I had the opportunity to invite one of my friends, Linda, to experience a spa day with me. She and her husband are the owner of the horse barn where we board Blaze. She's a hard worker, most of what she does is very physical so I thought she would benefit greatly from being pampered a little. Plus she's been so good to our horse and has taught the girls a lot about horse care and horses, it was nice to give back to her for a change. Little did I know that Linda has been having some arm pain/issues so it was perfect timing. Neither of us had ever gone to a spa. Linda had a massage a couple of years ago and I had a Raindrop (lighter massage with the use of essential oils along the spine), but that's it.
I had no idea where to go, so I tried rounding up a few recommendations and it took calling four different places, coordinating our schedules with appointment availability (who knew these places were so popular!) and going to two different spas to receive the services we desired.
Massages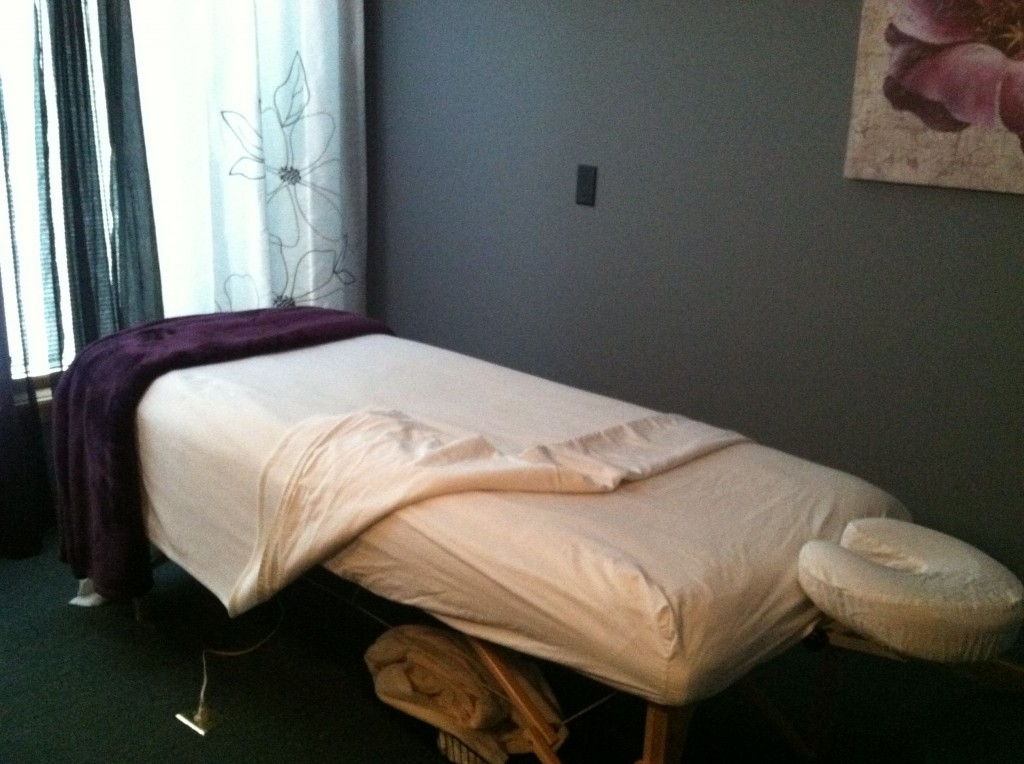 On Wednesday we went to a natural wellness center to receive 90 minute massages. When I initially made the appointment I wondered how on earth I was going to make it through a 90 minute massage, it seemed so long. But boy did it go fast! I just got an upper body massage and it loosened up my tight muscles, but I was surprised at how much my body hurt later in the day and even into the next day. I really wasn't expecting that, though I should have been since I have been sore after my husband has tried rubbing out knots in my back. I agreed to a medium to deep massage though since I am prone to muscle spasms in between my shoulder blades and spine.
Linda really appreciated the massage. She chose a full body massage. We both came out feeling relaxed. She said that it really helped her arm alot and that it's feeling better.
Special thanks to our massage therapists!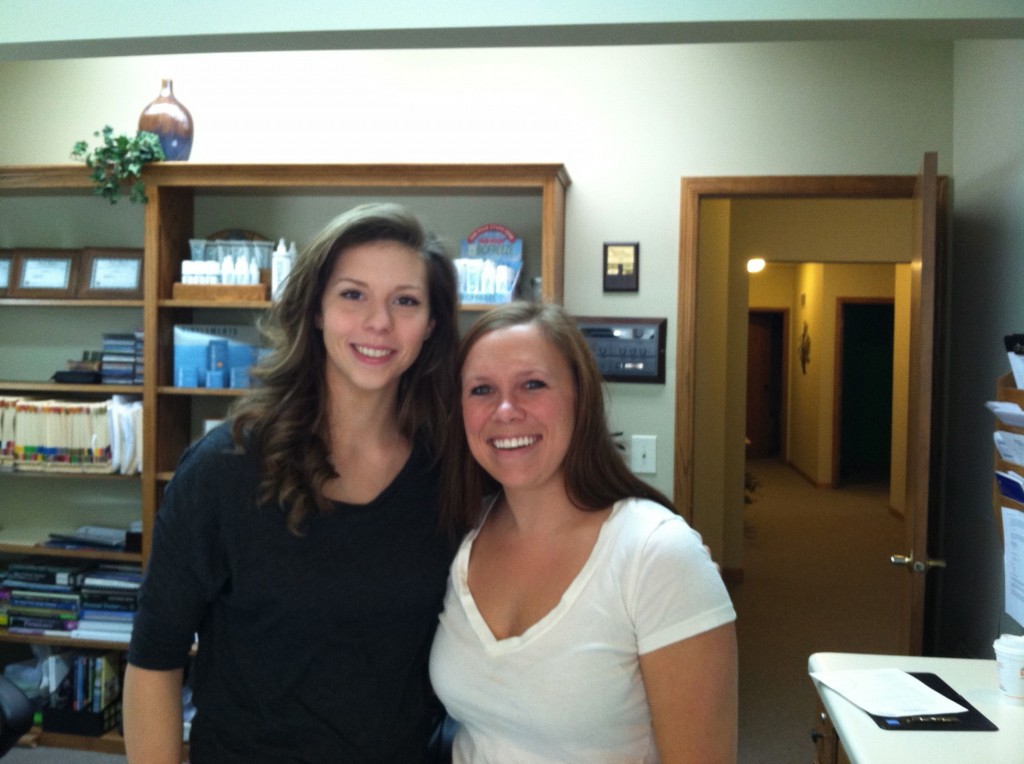 Pampering Our Hands and Feet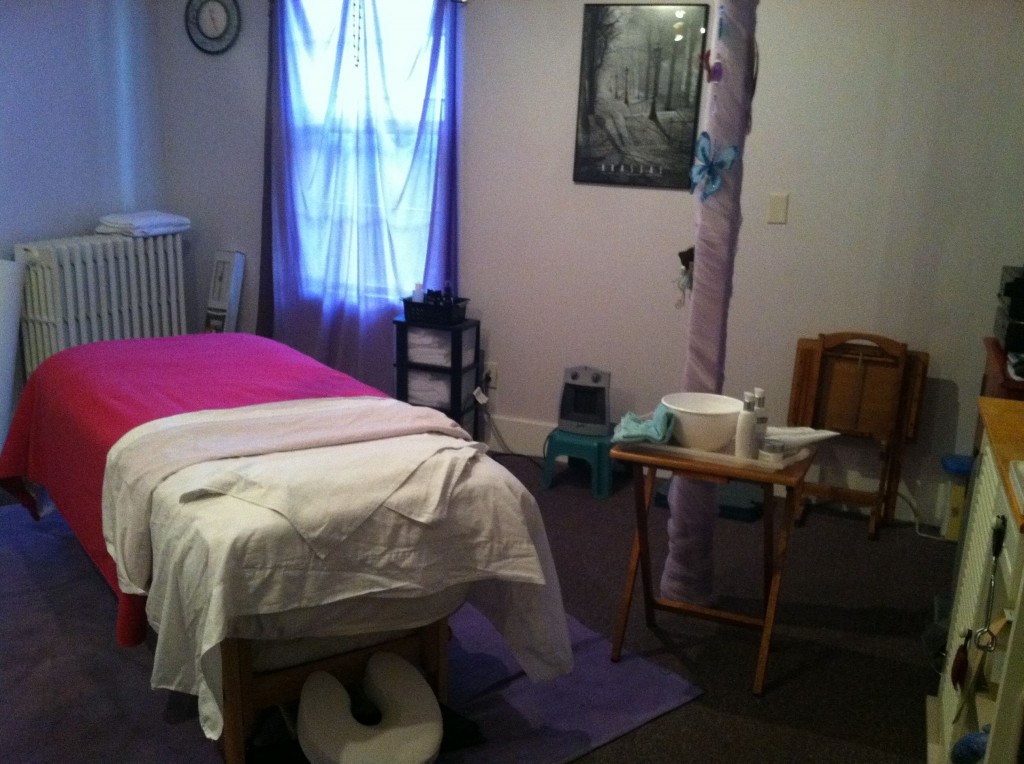 I have had a manicure and pedicure before. The hospital where I delivered our first five children pampered new moms with manis and pedis. I think I had one or the other with at least three of the older five kids. The thing is the two places we went to did not offer either of these services, so we chose a facial massage, which included neck and shoulders…she even did something with our feet. Linda said she even worked specifically on her sore arm and because of the pressure points she focused on Linda said her arm was relieved of the pain! Amazing.
Then we had a hand and foot treatment. Our hands were sprayed with rubbing alcohol or something, soaked in paraffin, put in plastic bags and covered with oven mitts. Then our feet were soaked in hot water bath with river stones in the bottom of the foot tub, next she lathered them with a salt and oil mixture, wrapped them in towels and soaked them again. Finally they were rinsed and dried and rubbed with cream.
With this treatment we also received a hot pad to put around our neck and while our feet were soaking the massage therapist gave a short shoulder/neck massage. Very nice.
Facials
Our facials were actually facial massages and we were surprised at how much we enjoyed it. It was very relaxing and felt very nice during and after. I had a lot of dry skin from tanning earlier in the spring, so much so that my face was starting to feel rough.

Now my face feels soft again.
I couldn't help but lay there thinking, "No wonder people treat themselves to things like this. Why don't I do this more often?" Tucking it away for future use!
The 2nd Talk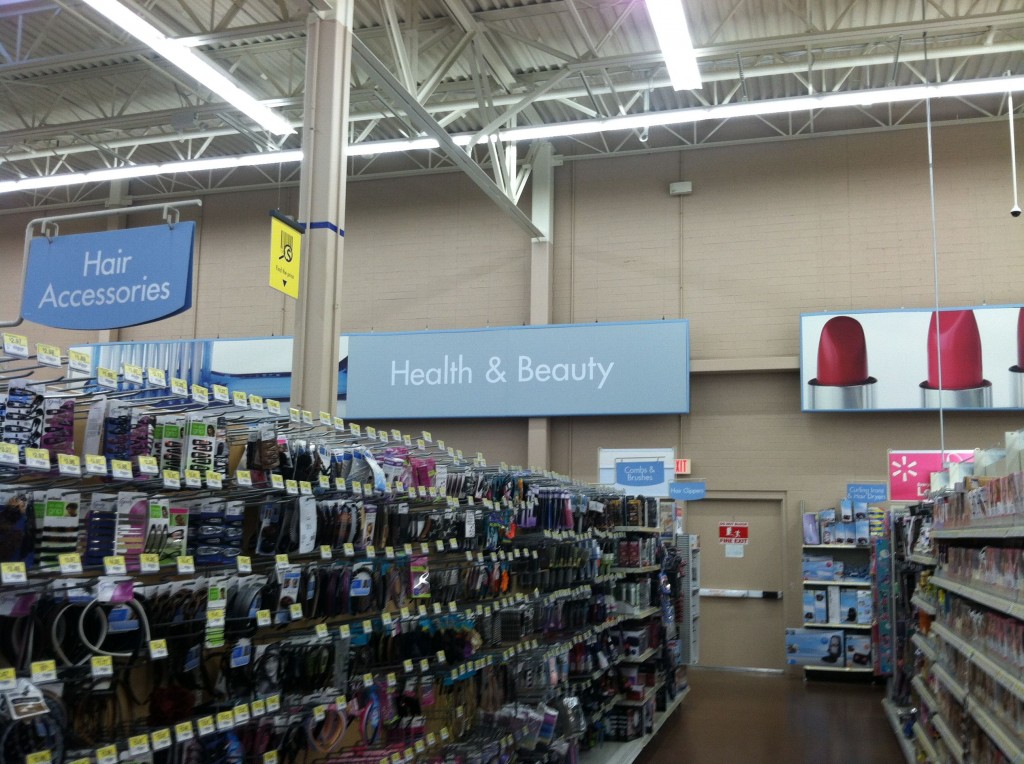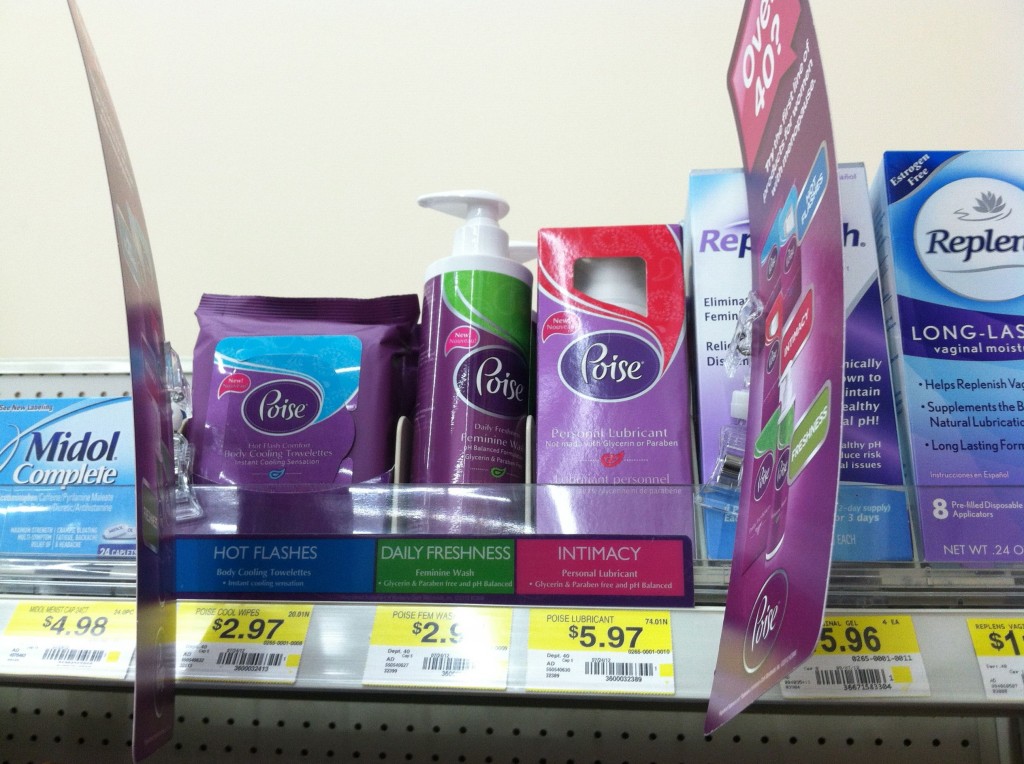 Did you know September is Menopause Awareness month? A huge part of a day at the spa was to talk to Linda about menopause. I may not be going through it yet but my days are numbered and I realize my childbearing years are coming to an end. Linda was very accommodating and shared with me her experience, the hot flashes that go along with the aging process. Then I gifted her with some new menopause products made by Poise that just came on the market recently. Linda was very grateful because the three products I gave her should help her with some of the symptoms she's experiencing. I bought the Poise Feminine Wellness products at Walmart (see my Google+ album of my shopping experience) the morning of our massages. The products were located in the health and beauty section for feminine products. I forgot to use the coupon though. I am terrible with coupons. Hardly ever remember them.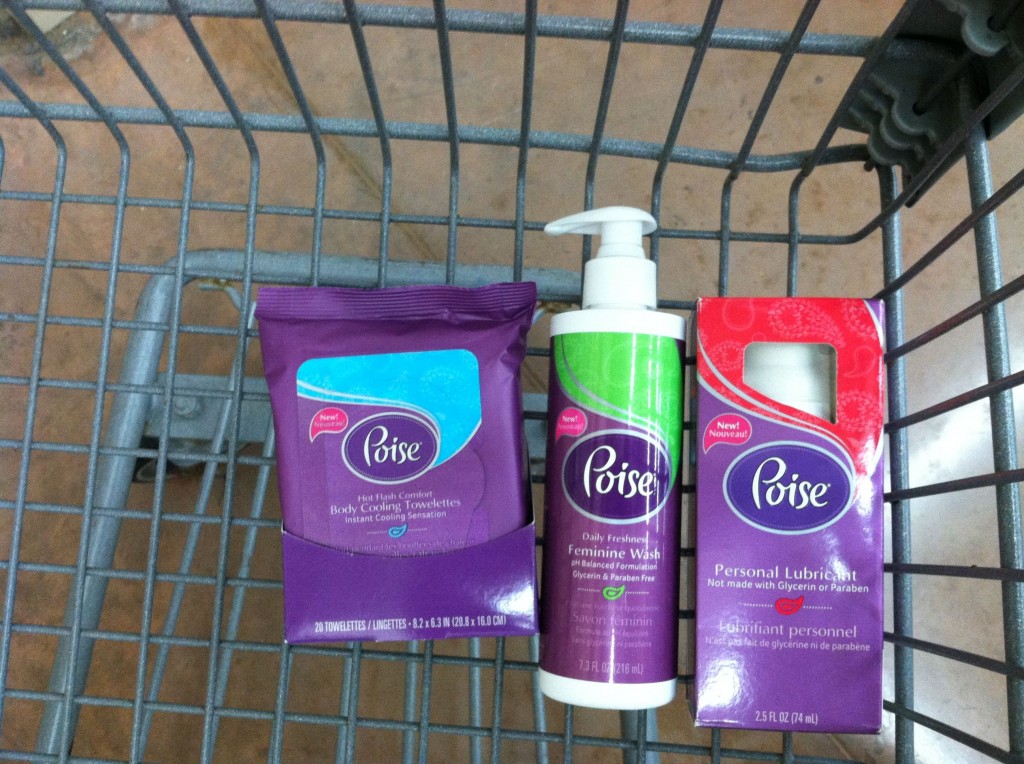 Overall I'd have to say we really enjoyed our pampering. Sorry the one photo one of Linda and I turned out blurry.
To learn more about the Poise Feminine Wellness products, please visit Poise on Facebook, Twitter (hashtag #PoiseFab5) and Pinterest.
"I am a member of the Collective Bias™ Social Fabric® Community. This shop has been compensated as part of a social shopper insights study for Collective Bias™ and Poise #CBias #SocialFabric #PoiseFab5. All thoughts and opinions are my own."
Share and Enjoy