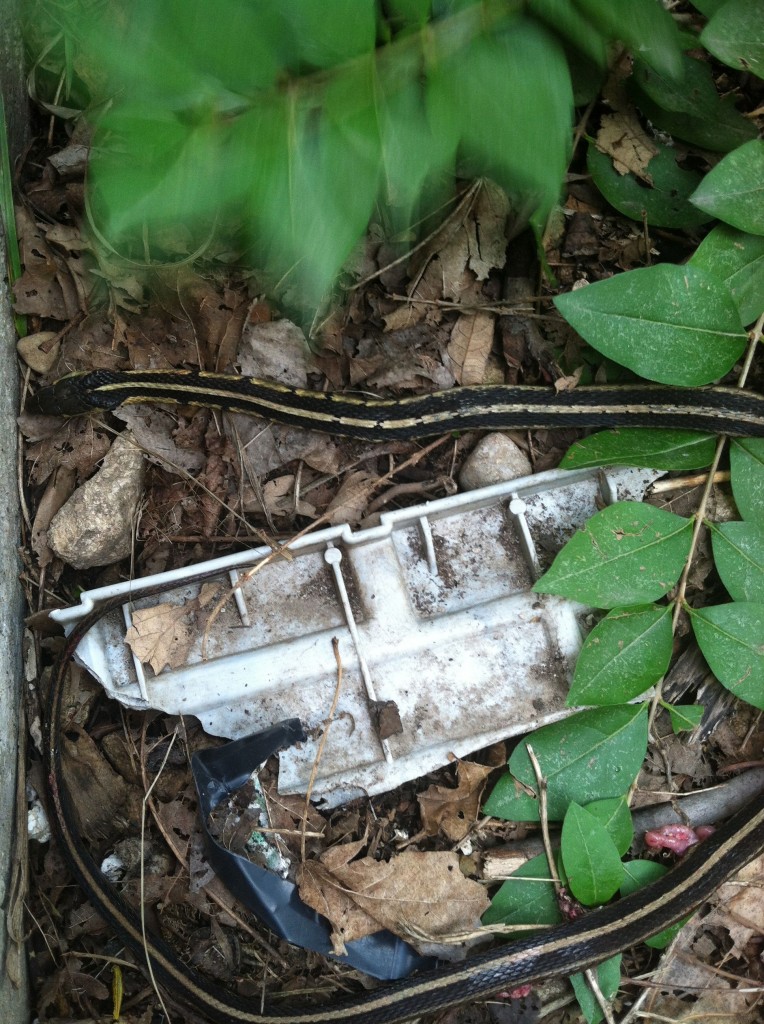 My husband came home from work to discover a snake (he says it's a garden snake) on the road in front of our house. Initially we thought it was dead, but it was still alive. We think it's injured though from a close look at certain stuff coming out of it. Our children all ran outside to see the snake and being the blogging mom that I am, I yelled, "Take the phone and get a picture! That will make a great blog post!" lol!

I've seen snakes before and am not overly fond of them.
Ok, be honest who's afraid of snakes?
Share and Enjoy