Well, not just the potatoes are ready, we also have butternut squash, pumpkins, heirloom tomatoes, basil and mint ready too. The zucchini and summer squash have slowed down a lot and we still get an occasional cucumber if the children don't eat it first.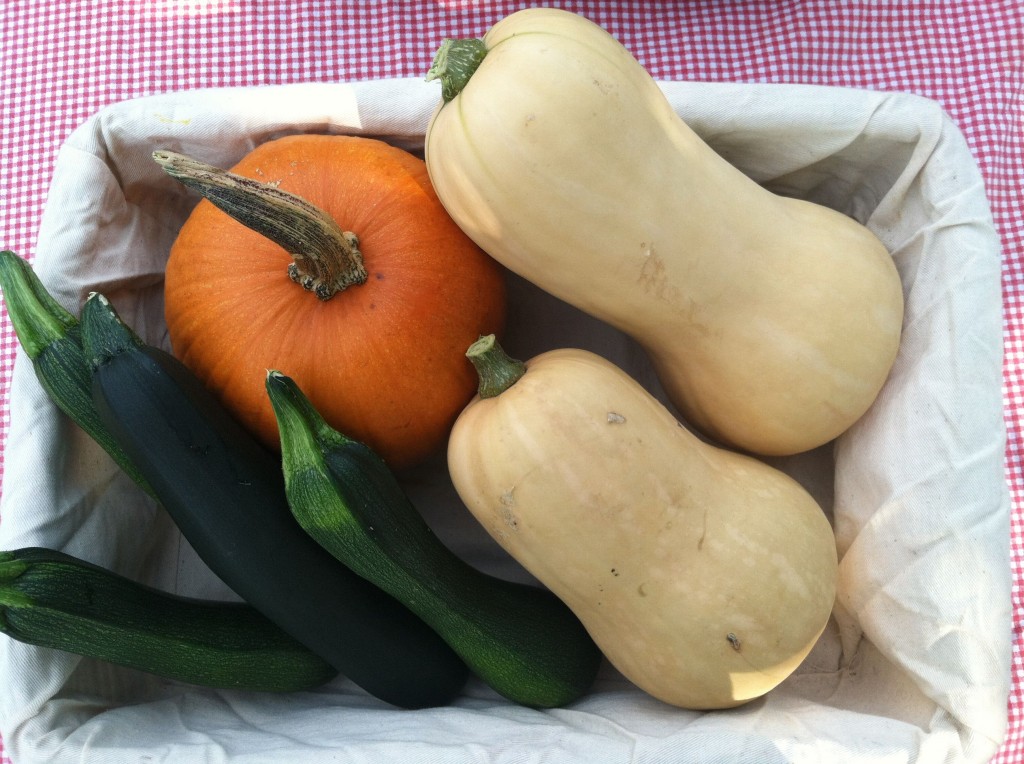 Pumpkins, butternut squash and zucchini.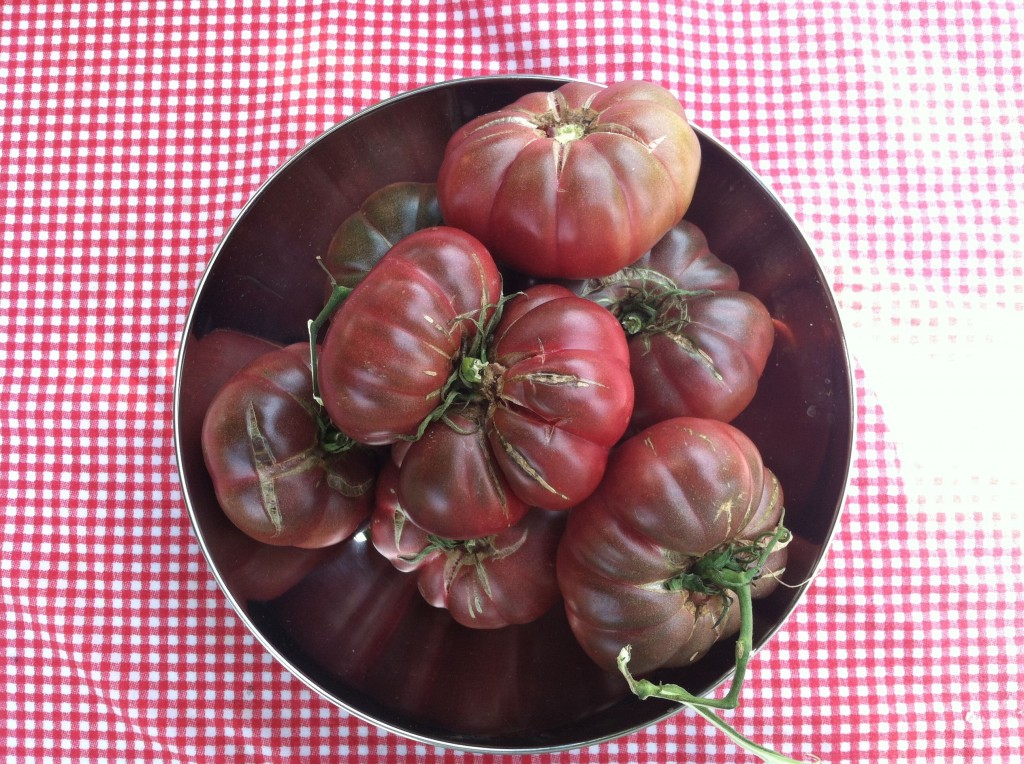 Fresh, locally grown heirloom tomatoes.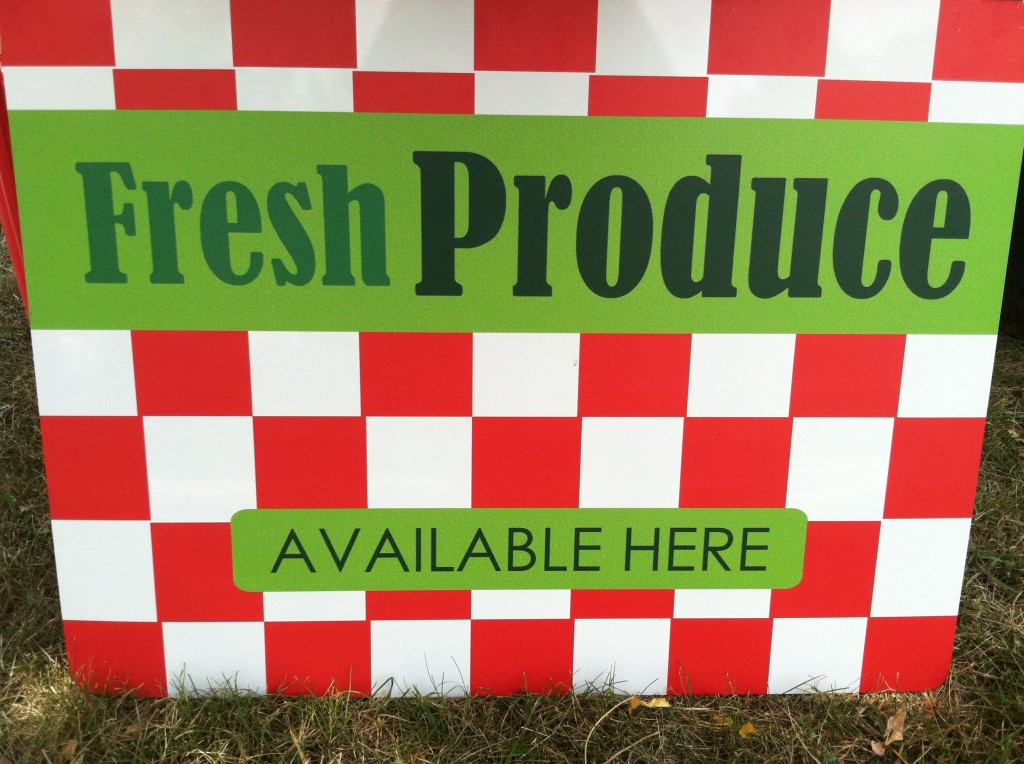 The children set up a farm stand on Saturday and sold some fresh, local produce, along with organic lemonade (yep, we made it with organic cane sugar and organic lemon oil – from Costco…kind of defeats the purpose of buying local, eh?) While we may not have grown as much produce as we wanted, what we do have is yummy in our tummies! We even made pumpkin pie for Sunday's potluck!
Share and Enjoy