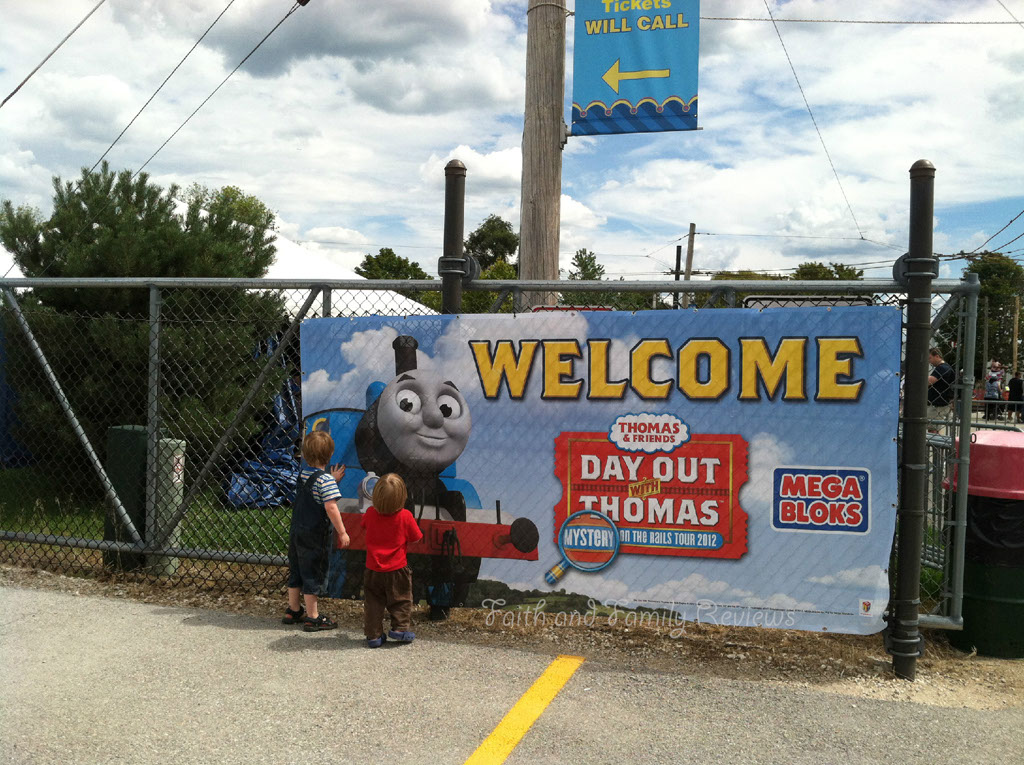 When Jessi (from Jabbering Jessi) invited me to attend a Day Out With Thomas event in my area and write about it for her blog, I jumped on the opportunity! Our children have loved Thomas the Tank since they were little and we have a whole bin of Thomas the Tank train stuff that even our older kids still enjoy playing with!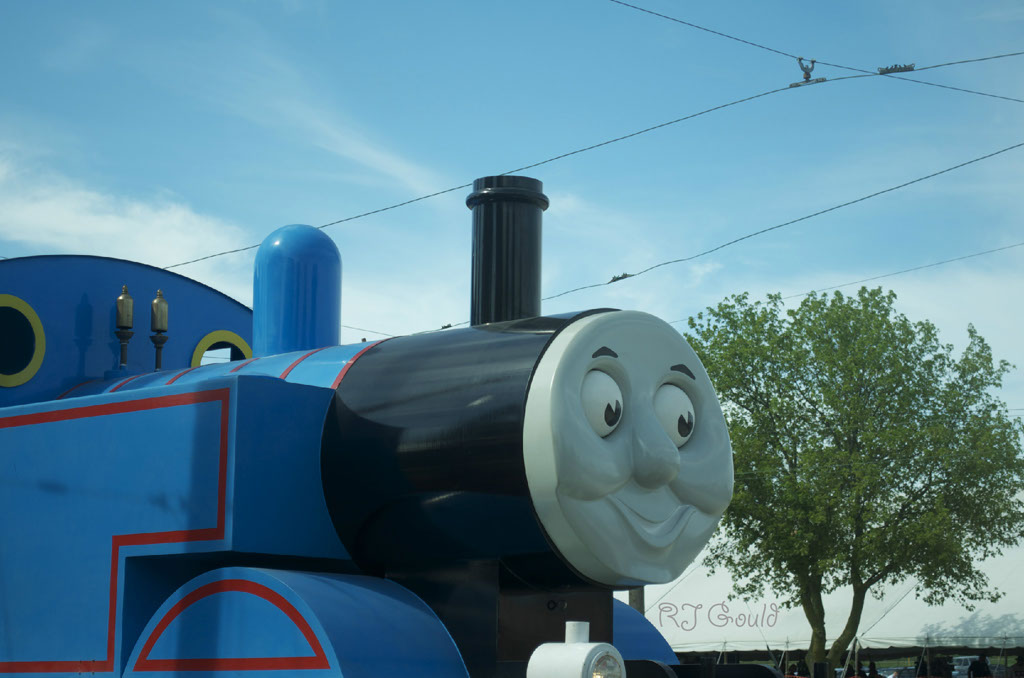 We started our day bright and early. We even took our puppy since he broke his yard leash preventing us from leaving him at home. Not that we really wanted to leave him for a few hours. Thankfully the Railway Museum personnel were very understanding and allowed us to take Padfoot into the park so we didn't have to leave him in the hot van. Of course we were expected to clean up after him. He did very well for his first time among crowds. We received many nice comments about him and one comment to use a prong collar so he doesn't pull our arm out of it's socket, which was interesting since it was something a couple of friends had recommended to.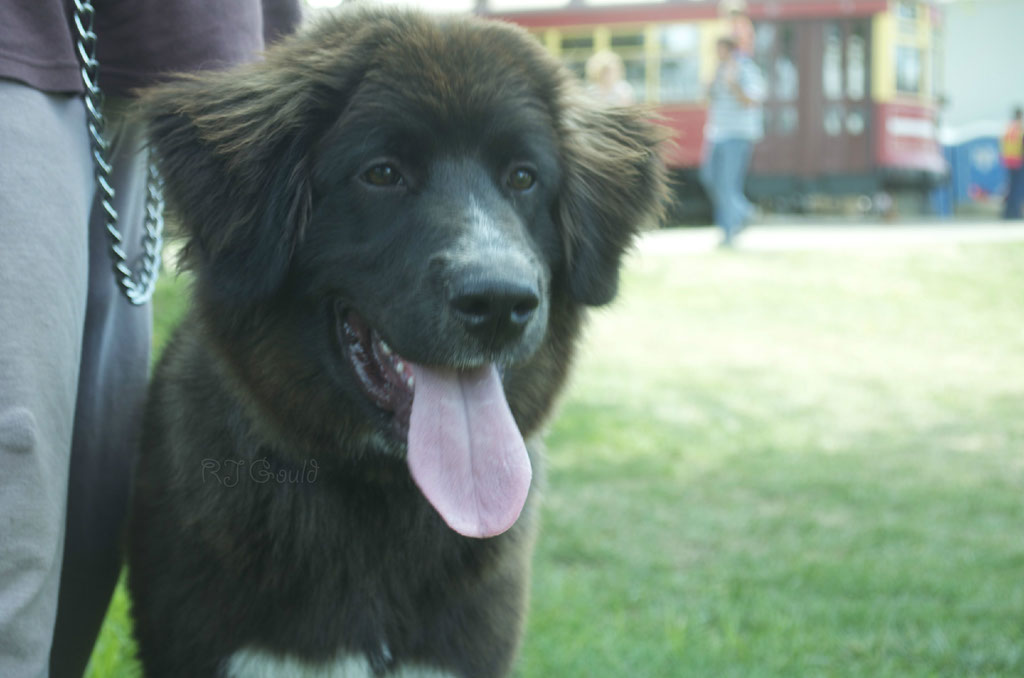 Anyhoo…back to the Day Out With Thomas…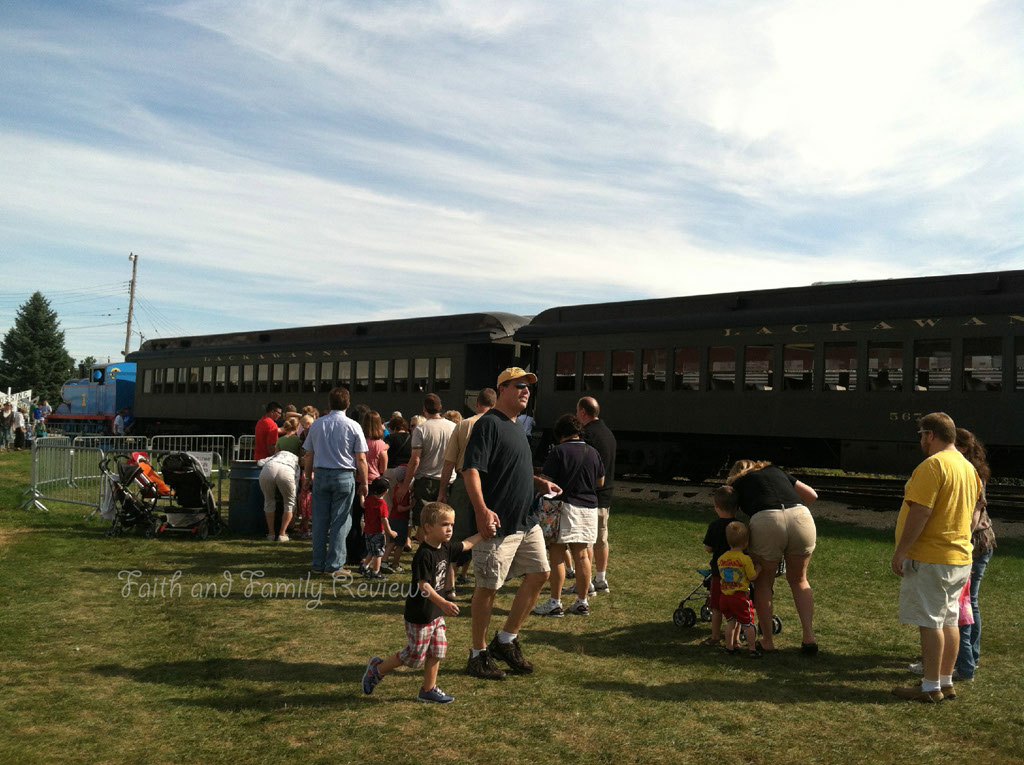 We arrived in ample time for our scheduled train ride, but the lines were already started and long. If you attend, be sure to arrive an hour in advance as recommended or at least buy tickets for the first ride of the day if you want to avoid the real crowds.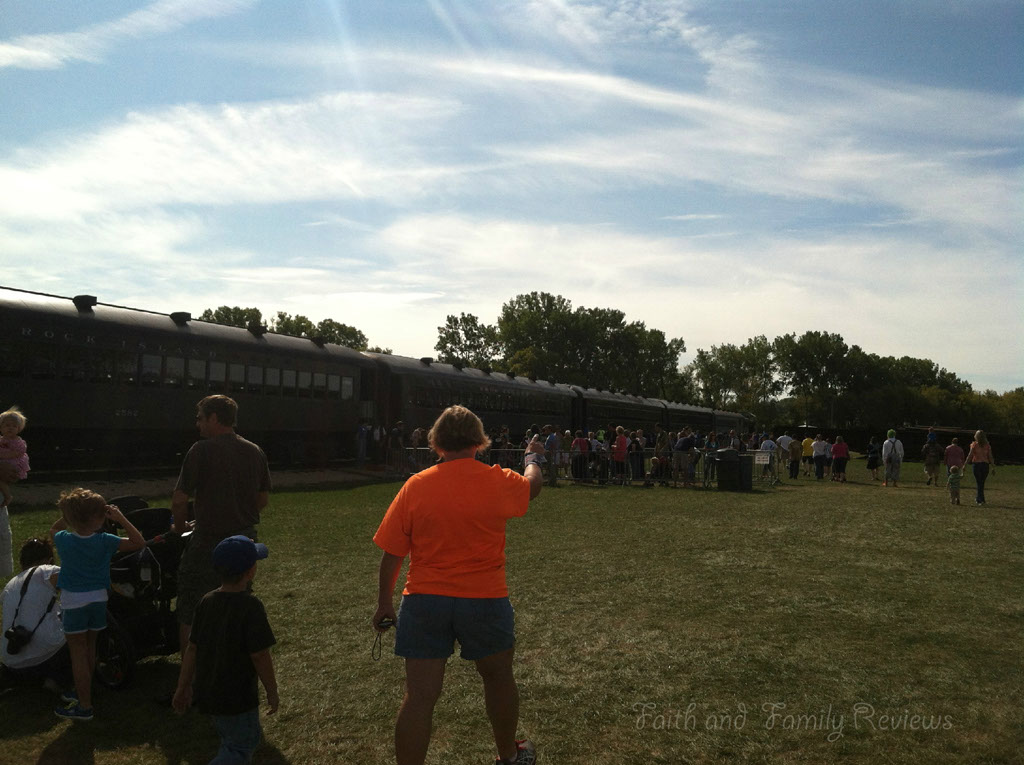 The people we encountered on Sunday were very pleasant which helped make the day a huge success for our family.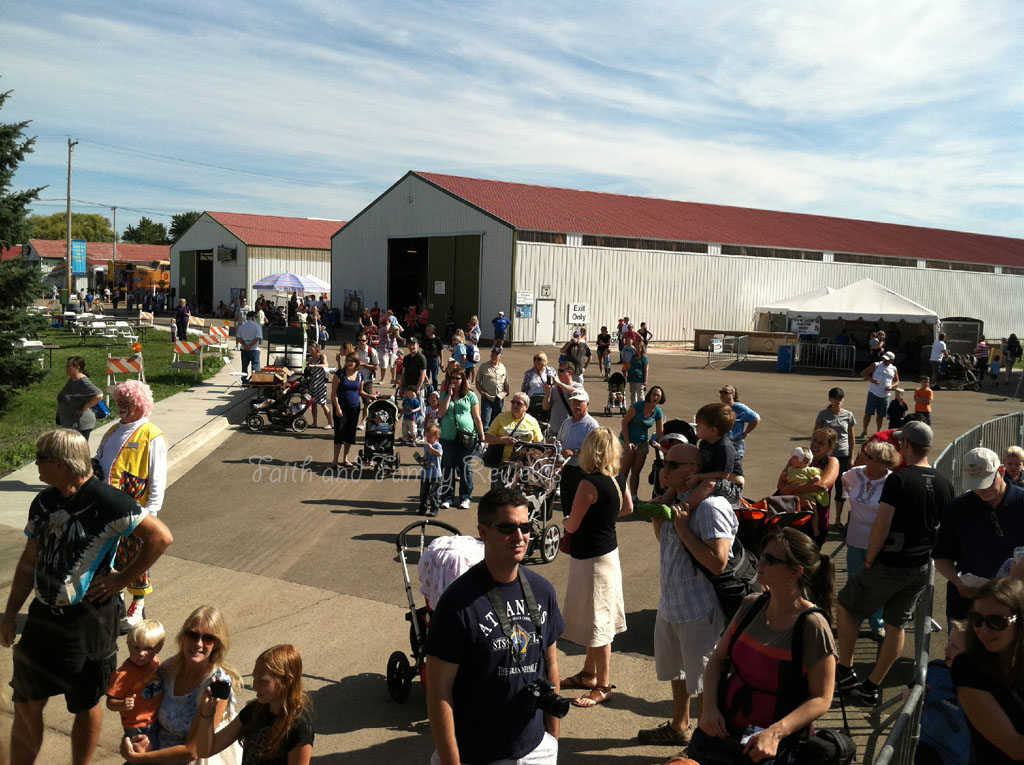 Thomas the Tank Train Ride at Day Out With Thomas
Our children loved riding on Thomas. It was the first Train ride for some of our children. Our youngest was a little pill on the train. He tried to crawl over the seat and under the seats, other than that he was ok.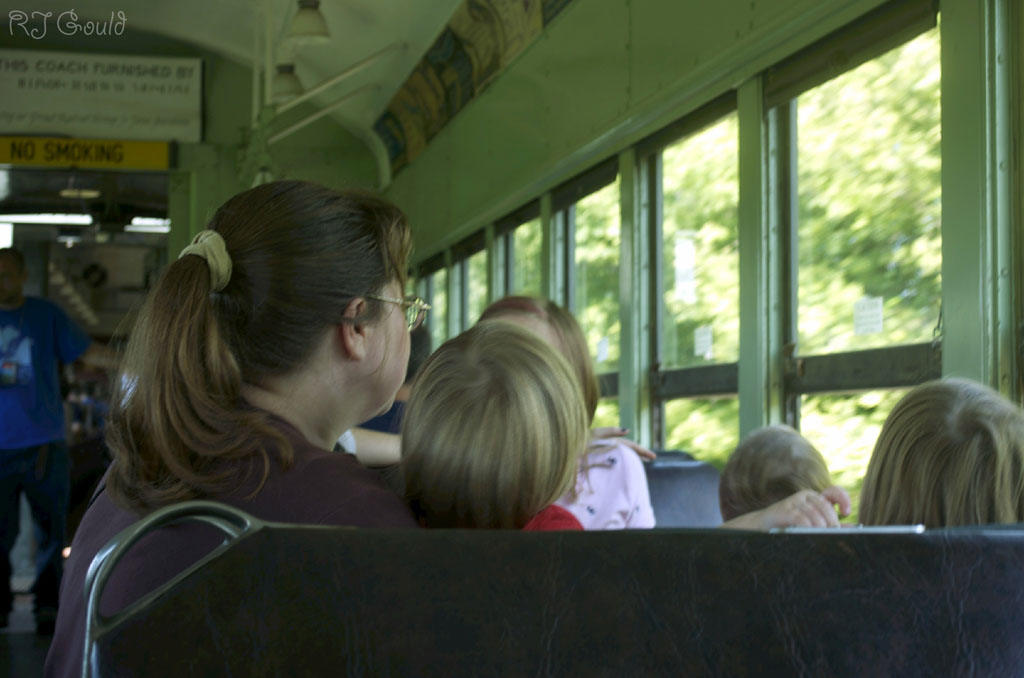 Someone took some pics of me that I didn't know about!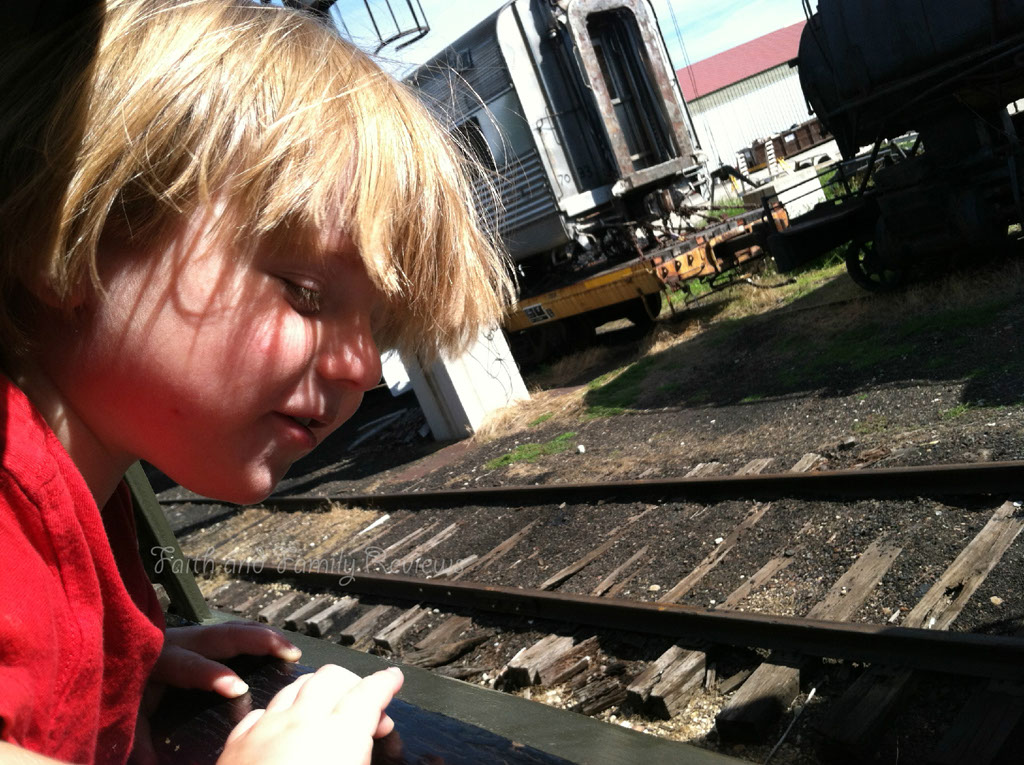 This is the guy we had to watch and hold or he would have climbed or fallen out the window!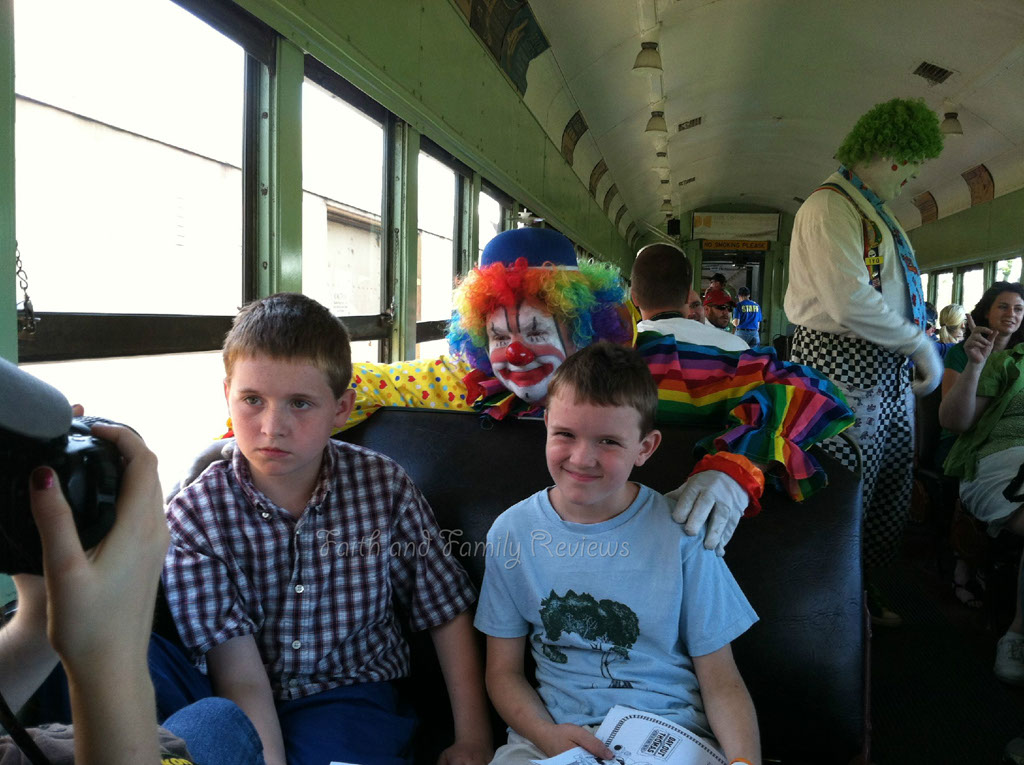 The boys look thrilled don't they?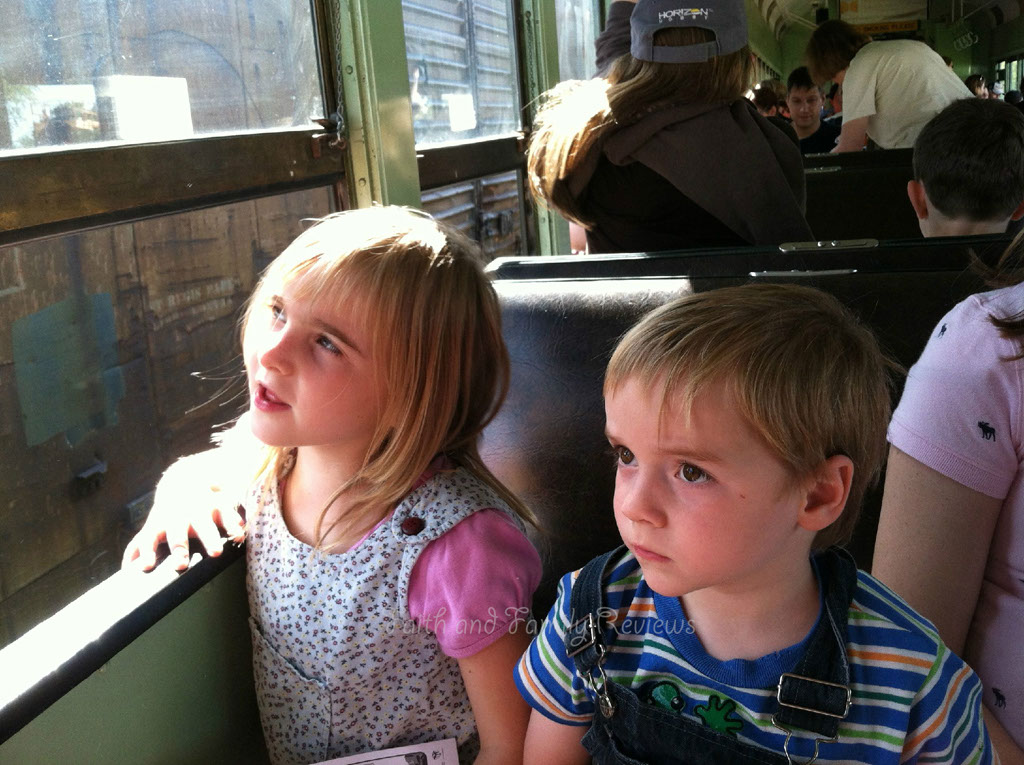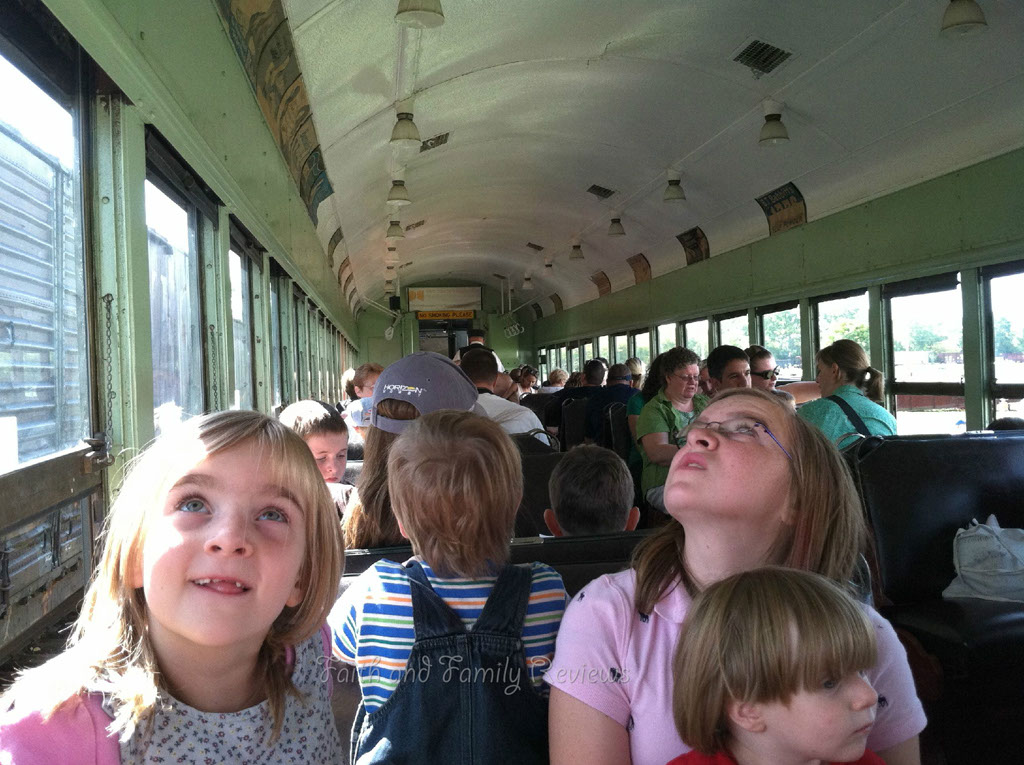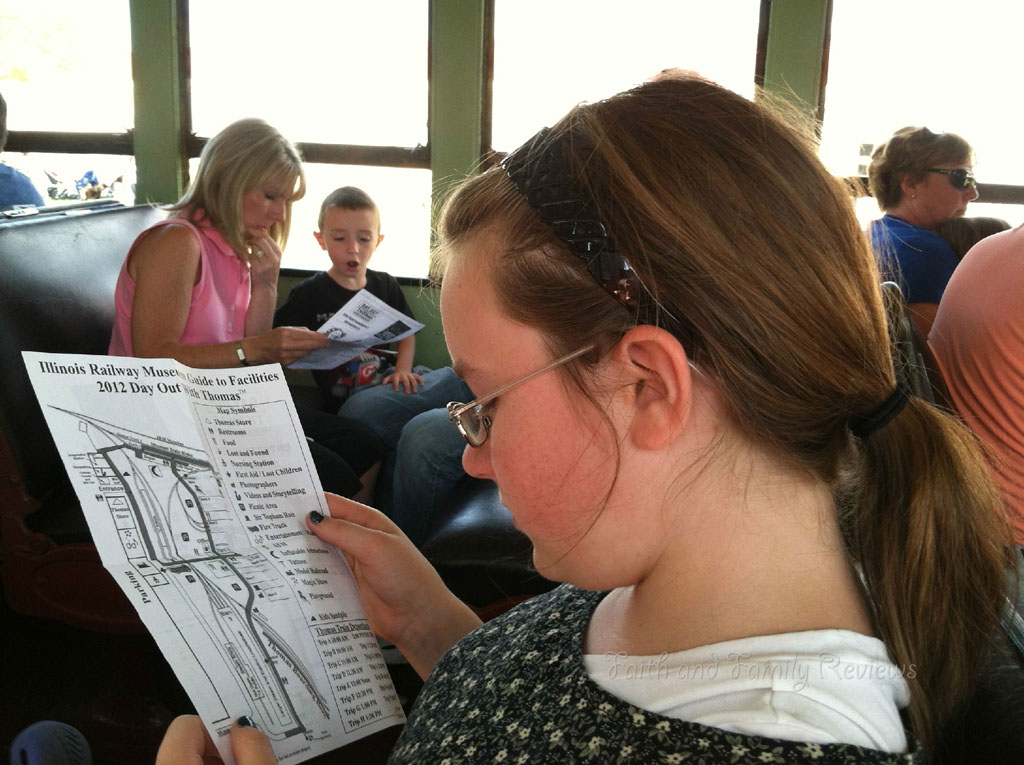 After the ride on Thomas we headed over to where the children's activities were and most of the children had fun in the bouncy house. It was a good thing we went when we did because as the day went on that area was packed. While at the bouncy house we discovered another advantage to having a large family. The maximum number of children allowed inside was 6 and we had six children who wanted to bounce, until Baby wanted out. So we didn't have to worry about our children crushing other children nor did we have to worry about other children crushing ours. A plus for this mama as I am conscious of that sort of thing.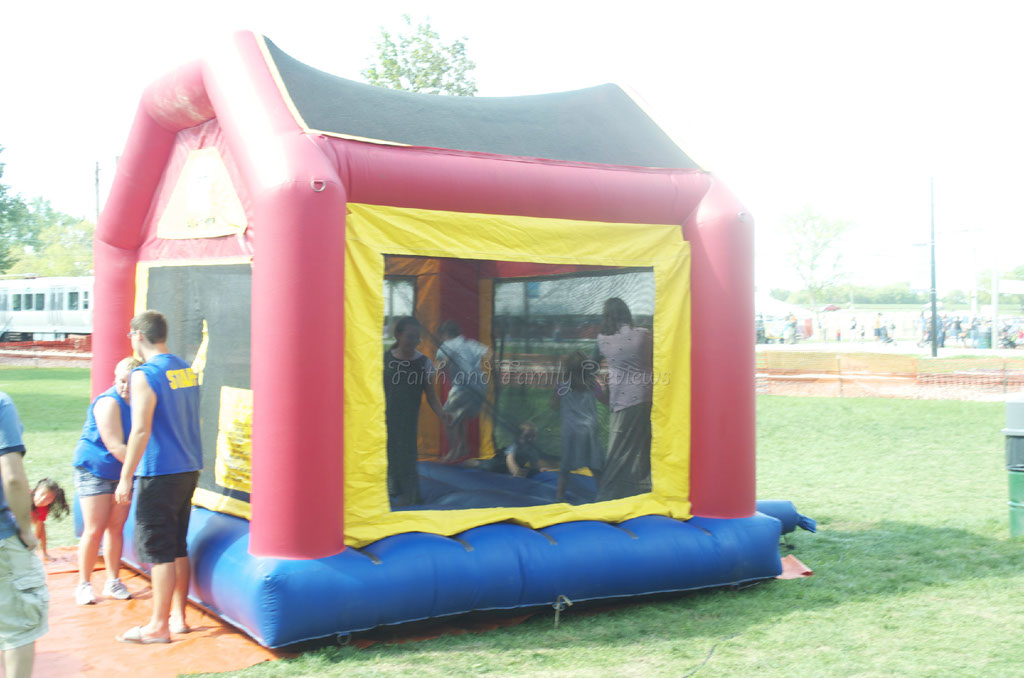 We wanted to get our children to expend their energy before taking another train ride so we took them to the playground next.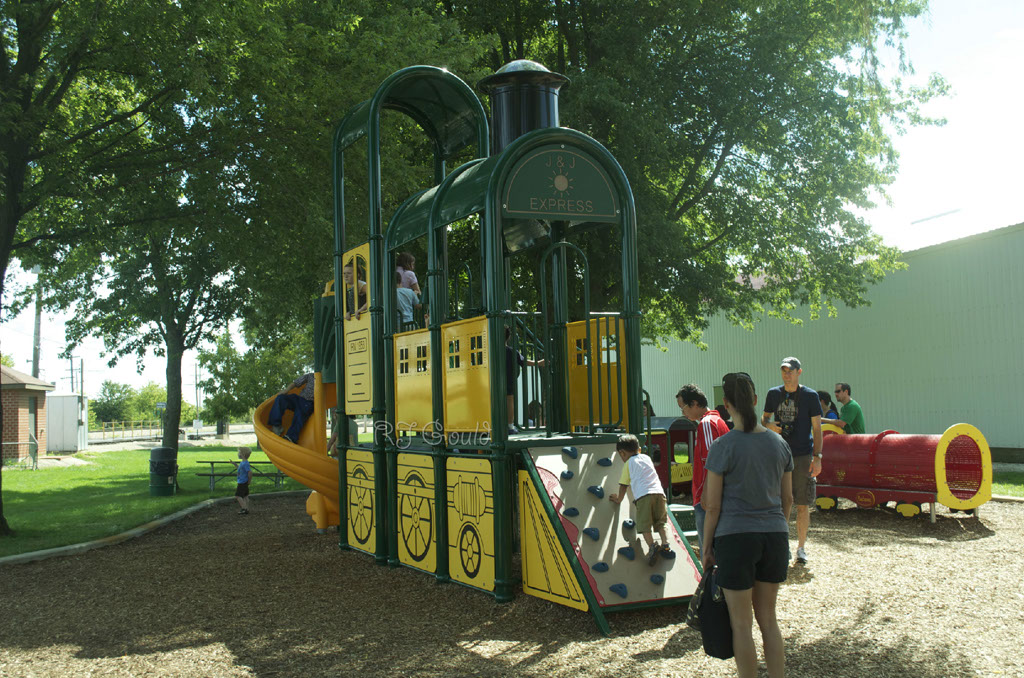 The pup needed some exercise too and another photo was snapped of me….running no less!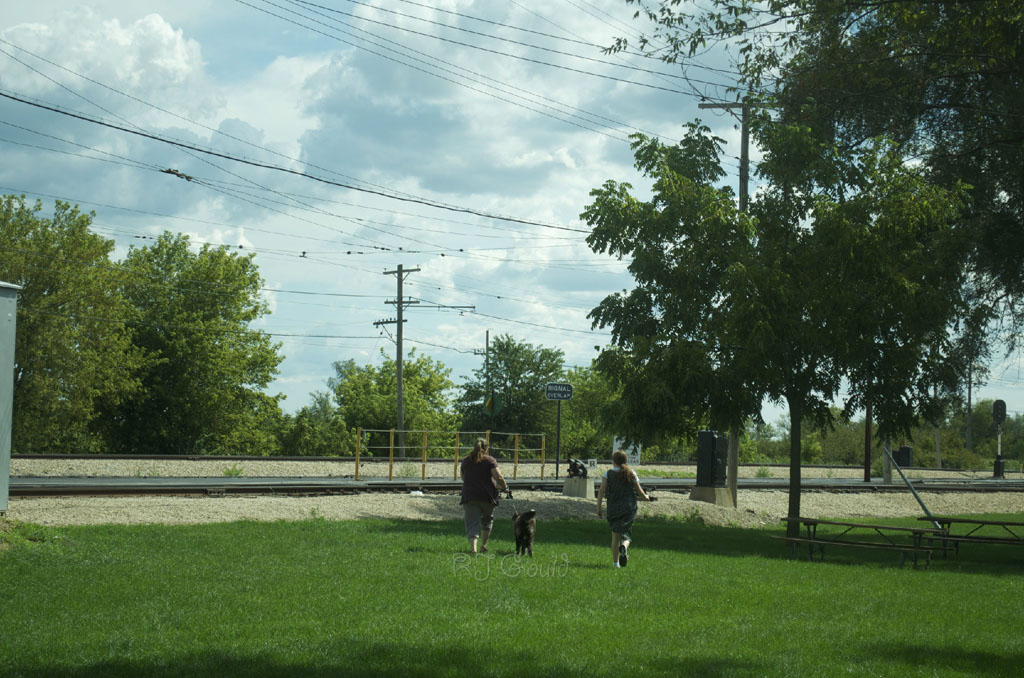 Then my husband took the children on a street car ride since I was the one to take them on Thomas while he watched the pup.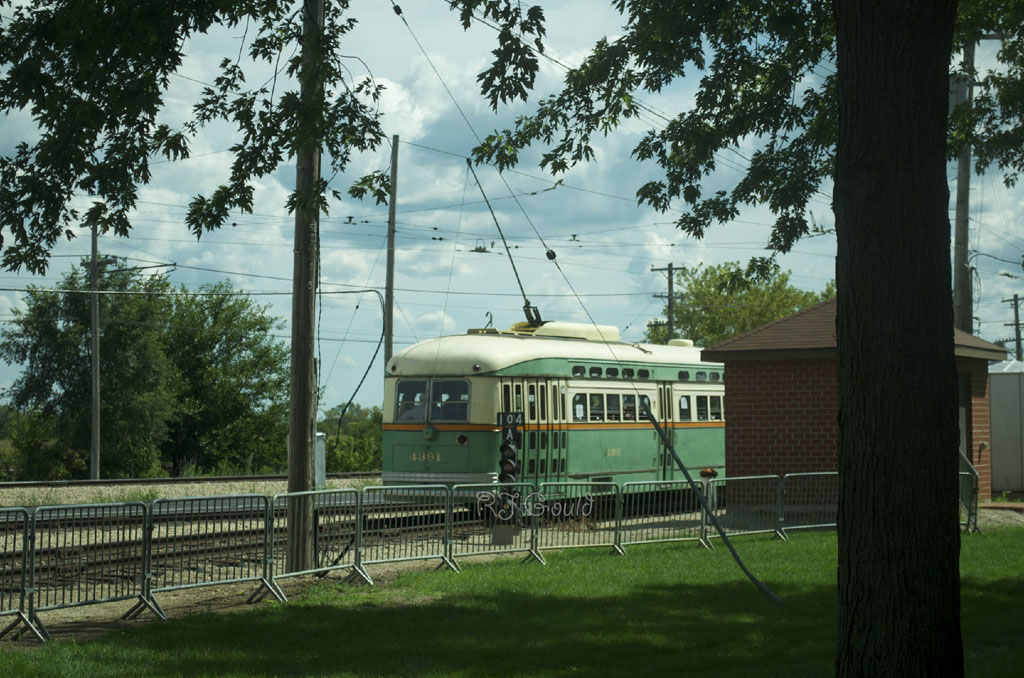 After the street car ride the children wanted to go into one of the train buildings where they got to see how trains use to look years ago. We didn't take the time to go into all of the train buildings as it was getting close to lunch time.
Tummies started to rumble so we took a break for a snack and drink before ending our day with mini golf and playing in the sand pile. At the sand pile we met up with fellow blogger, Paula of Frosted Fingers. That's her daughter in the green dress.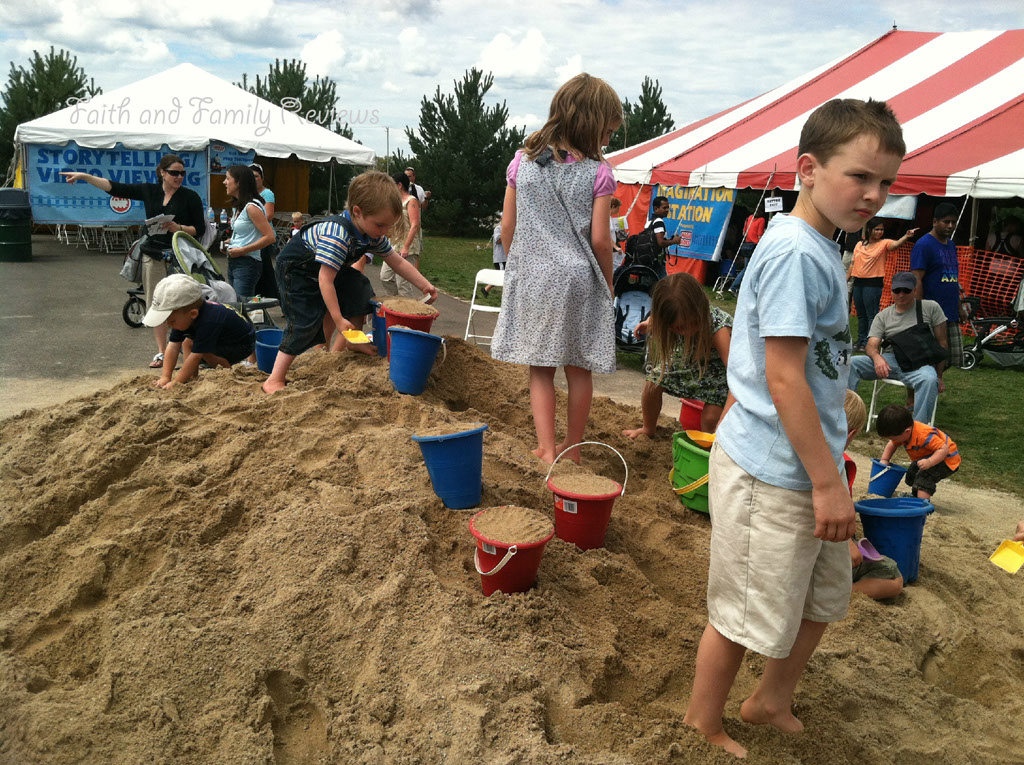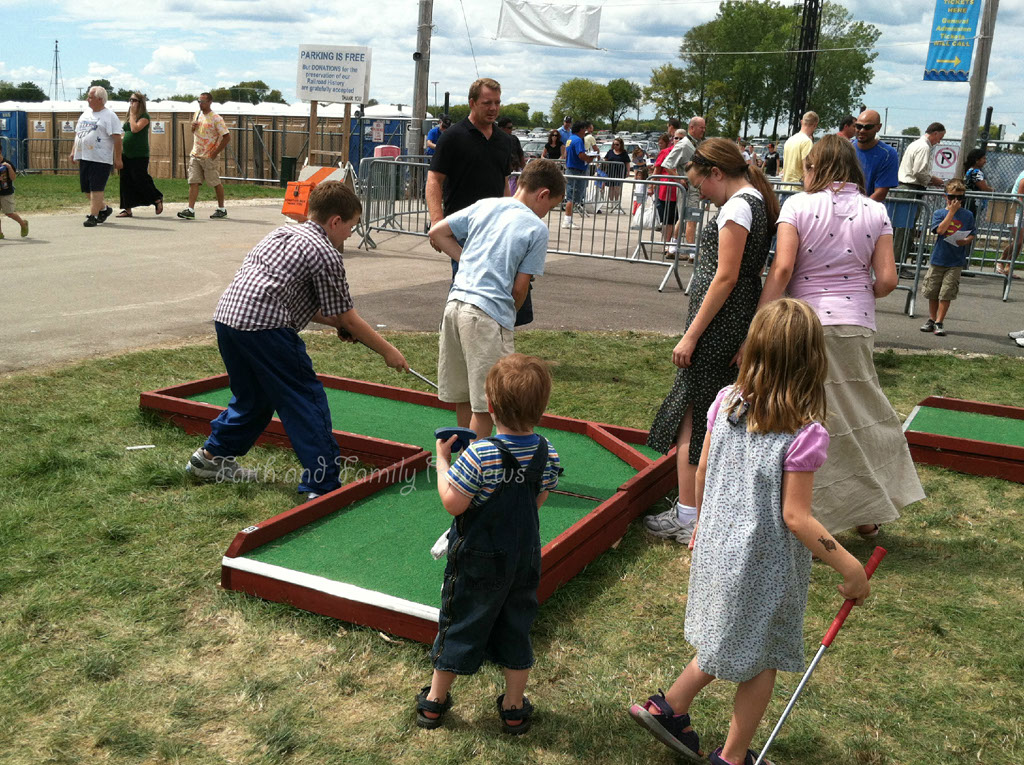 Overall it was a wonderful experience and a great day out as a family. If you travel to the Chicago area, we highly encourage you to visit the Union Railway Museum.
Check for a local Day Out With Thomas in your area here.

Faith and Family Reviews received five tickets to the Day Out With Thomas event in Union, IL in exchange for writing a review. While we consider it a privilege to receive products to review, our reviews are our honest opinion and thoughts of the product.
Share and Enjoy